Thursday morning, the day after Hurricane Michael passed by to the west and north of the Suwannee River Basin, only Gopher River and the New River gauge near Lake Butler were in Action Stage.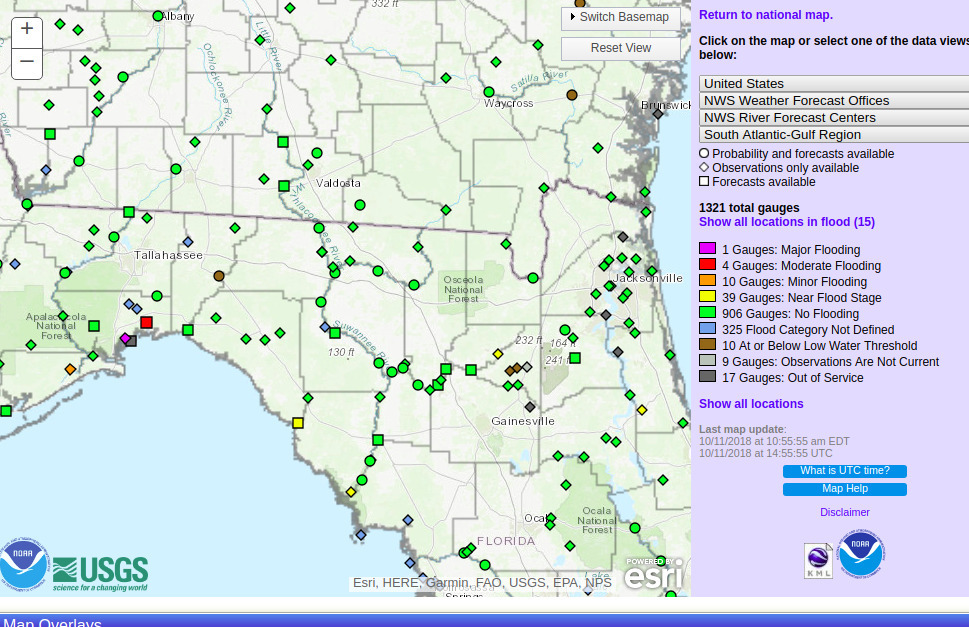 Does a place that nearly floods even when a hurricane is a hundred miles west of it seem like a good location for the HPS II phosphate mine, in Union and Bradford Counties, Florida ?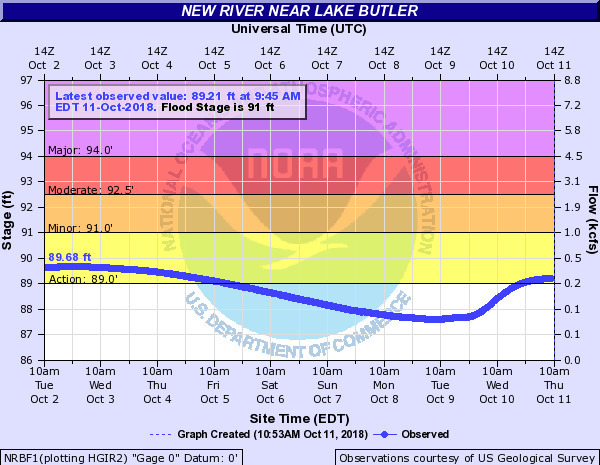 Wednesday, as Hurricane Michael made landfall at Mexico Beach with 150 mile per hour winds, most of the Suwannee River Basin gauges read low or empty. The only exception was upstream from the Gopher River near the mouth of the Suwannee River, presumably due to storm surge from the Gulf.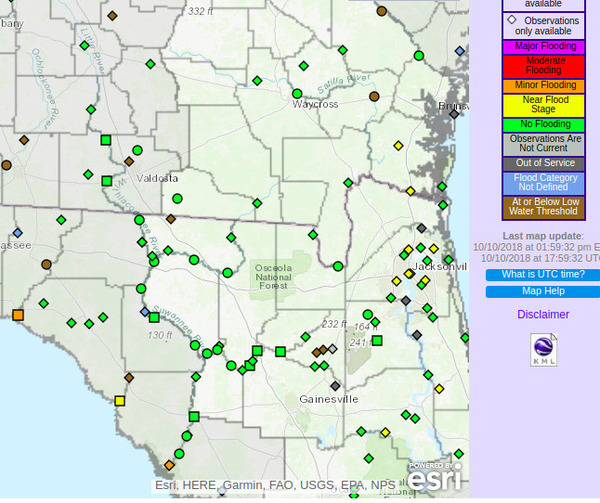 After the storm, there was flooding to the west on the Gulf coast, but not in the Suwannee River Basin; even the Gopher River gauge was back down out of flood.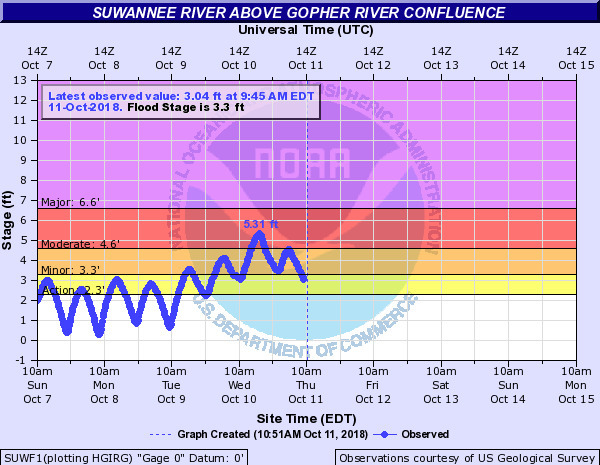 As near as I can tell, winds in the Basin in south Georgia and north Central Florida peaked at about 30 miles per hour, for example at Suwannee County Airport and Valdosta Airport. Lowndes County, Georgia, Emergency Operations Center closed up shop at 1AM Thursday morning, with nothing further to do. There are some downed power lines, but the power companies are working on those. The storm passed over the Flint River, but there's not any flooding showing there, either.
WWALS stands ready to assist our less-fortunate neighbors, for example Apalachicola Riverkeeper and Emerald Coastkeeper. Waterkeeper Alliance and Sierra Club are already on the job.
We hope to get some rain so we'll have water in the Withlacoochee River for the WWALS Boomerang paddle race, Saturday, November 3, 2018. There's still a projection for flood stage coming at the Bemiss (Skipper Bridge) Withlacoochee River Gauge, but since the water level there has already peaked, that prediction is looking dubious.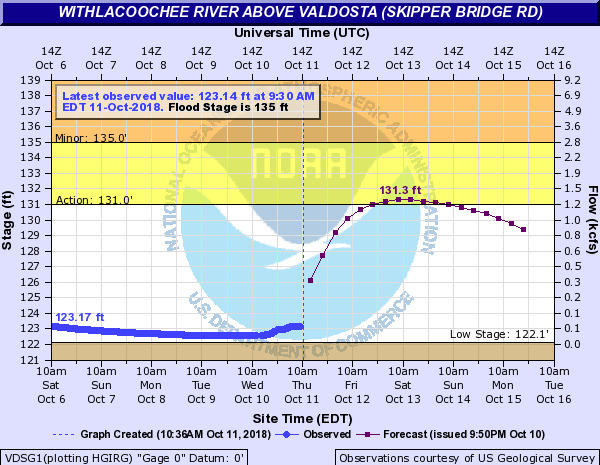 There was a similar prediction showing on the Pinetta Gauge, but that prediction has been removed. Meanwhile, at the Valdosta Gauge (US 41 or North Valdosta Road), the water level has also peaked.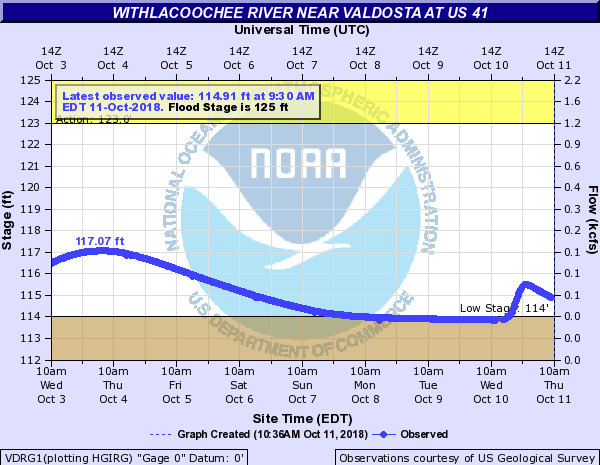 So we'll see, and if necessary the WWALS Boomerang will move downstream from Langdale Park Boat Ramp to its backup location at State Line Ramp, the place with five names (Mozell Spells, Madison Highway Boat Ramp, GA 31 Ramp, CR 145 Bridge Launch). But maybe we'll get some rain before November 3rd.
-jsq, John S. Quarterman, Suwannee RIVERKEEPER®
You can join this fun and work by becoming a WWALS member today!
Short Link: