You can help protect the Rainbow River and the Withlacoochee (south) River this Tuesday. WWALS member Janet Barrow recommends:
Love Marion County? Want to keep what you love about it? Show up and support changes to the Comp Plan that will help curtail sprawl and add protections for our rural and conservation lands and waters, including protection from a toll road cutting through our area. Show up. Speak in support of the language to protect the Farmland Preservation Area and all areas to the south and west to the county lines (SW Marion County.)
When: 2PM, Tuesday, December 18, 2018
Where: Board of County Commissioners Auditorium
601 SE 25th Avenue
Ocala, Florida 34470
What: "The Marion County Board of County Commissioners to hold a Transmittal public hearing to consider the 2018 Evaluation and Appraisal Report based amendments to the Marion County Comprehensive Plan."
Event: facebook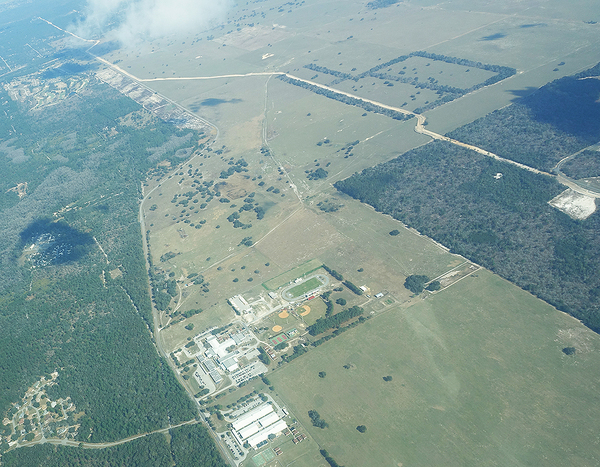 Photo: Jim Tatum, on WWALS Southwings flight, pilot Roy Zimmer, navigator Andrea Rea, 2017-02-07.
Marion County denied the AZ Ocala Ranch development and is sticking to its decision despite continued legal maneuvering by the developers. Zoning designations in the Comprehensive Plan are at the heart of this case. Jim Ross, Ocala StarBanner, 29 November 2018, Ocala Ranch developer amends complaint again,
The developer further scored the commission for "quietly" doing away with the Rural Community land use designation, which is the one Ocala Ranch had sought. The commission took this action in January of this year.

AZ Ocala Ranch said the county was obligated, by law, to provide affected property owners notice of any such action on land uses. It said the standard form of notice — newspaper legal advertisement — was insufficient, since the county knew AZ Ocala Ranch is headquartered outside of Marion.

In September, the county filed a motion for summary judgment. Among other things, that motion says the county did away with the Rural Community land use designation in January because its language was "ambiguous" and its substance "contradicted many of the historically established goals and policies" of the comprehensive plan.

In fact, AZ Ocala Ranch's application "brought to light the deficiencies and serious flaws of this land use designation," the motion says.
So a well-considered Comprehensive Plan is important for controling sprawl, including by developers from somewhere else.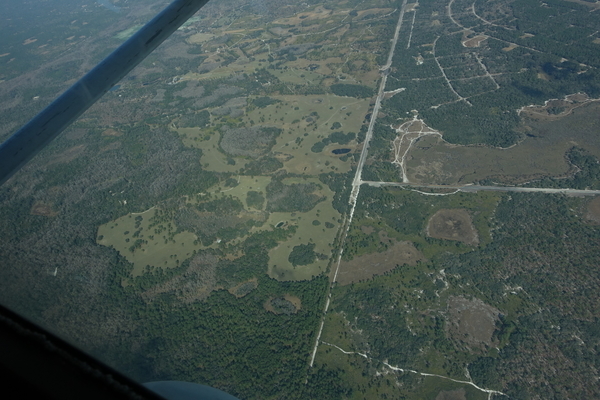 Photo: Jim Tatum, of Gum Springs lower left, with AZ Ocala Ranch site upper left, WWALS Southwings flight, pilot Roy Zimmer, navigator Andrea Rea, 2017-02-07, 28.9525780, -82.2149380.
As the Ocala StarBanner editorialized 11 March 2018,
Ocala Ranch is too far out from existing services, well past the Urban Services Boundary. It would be the poster child for urban sprawl.
This is the same AZ Ocala Ranch that sent a couple of attorneys to the FERC Scoping Meeting 1 October 2015, where they announced they were bringing in a former FERC Commissioner as an additional attorney, who eventually persuaded FERC to move the Sabal Trail fracked methane pipeline off of AZ Ocala Ranch and right next to the Florida Highlands community, which had very little if any notice to object before FERC issued a permit for that pipeline.
So Marion County is willing to stop sprawl when other agencies rubberstamp it.
Here is the 2018 EVALUATION AND APPRAISAL REPORT they'll be voting on. It seems to have three goals: protecting agricultural and other rural lands, arranging areas for urban uses, and defining criteria for septic tanks where water and sewer services are not available.
Here's the Existing comprehensive plan.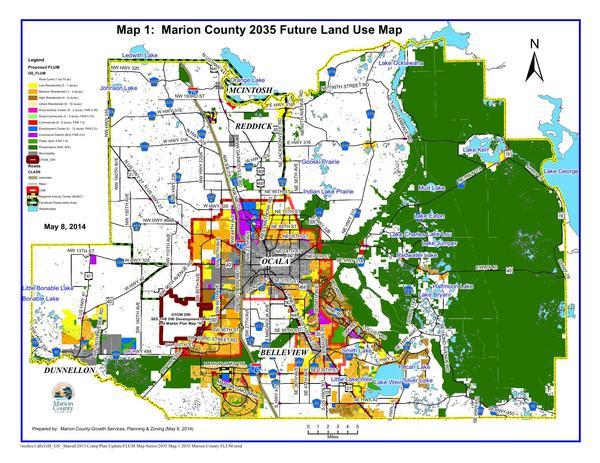 Map 1: Marion County Future Land Use Map.
-jsq, John S. Quarterman, Suwannee RIVERKEEPER®
You can join this fun and work by becoming a WWALS member today!
Short Link: