A new festival to WWALS, and one of the smaller ones, but very friendly. The Mayor of White Springs came by to welcome us and then to invite us back, as did one of the city council members, at Wild Azalea Festival. Oh, and the musicians were astonishingly good. We invited them all to the Second Annual Suwannee Riverkeeper Songwriting Contest, August 24 in Valdosta; submissions open April 1, 2019.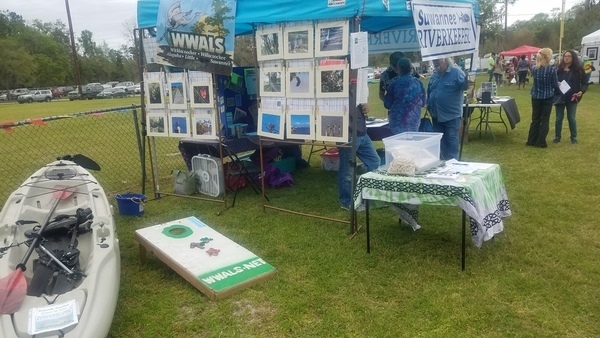 Note the Songwriting Contest flyers. Each one is backed by a flyer for the BIG Little River Paddle Race.
Mary the intern from Valwood helped.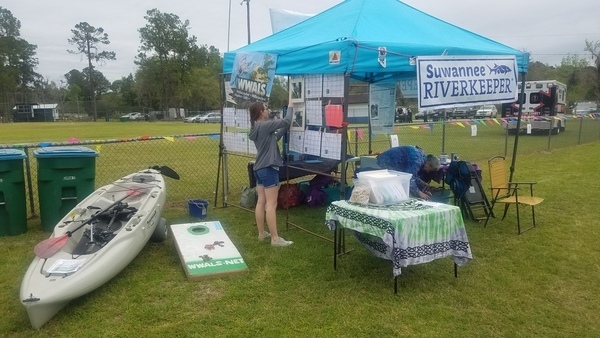 The pictures Gretchen took in the watersheds were a big attraction.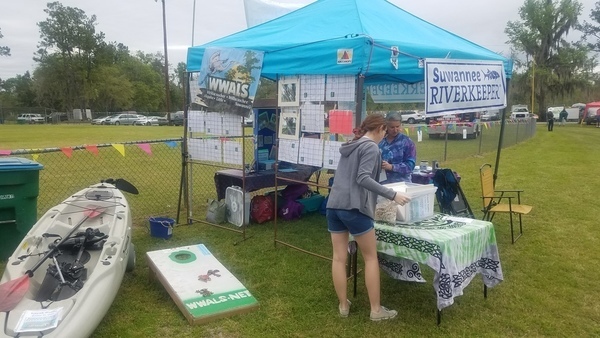 Pretty much everybody came by.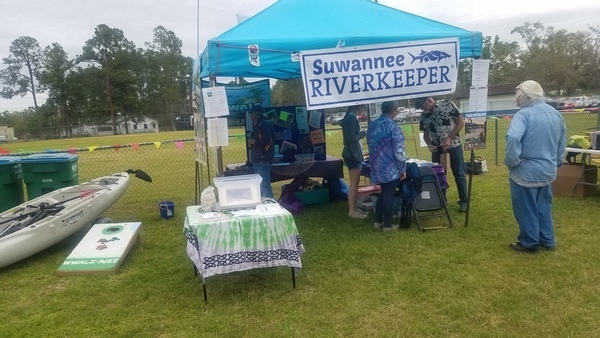 This is the kayak we're raffling. You can get your raffle tickets online.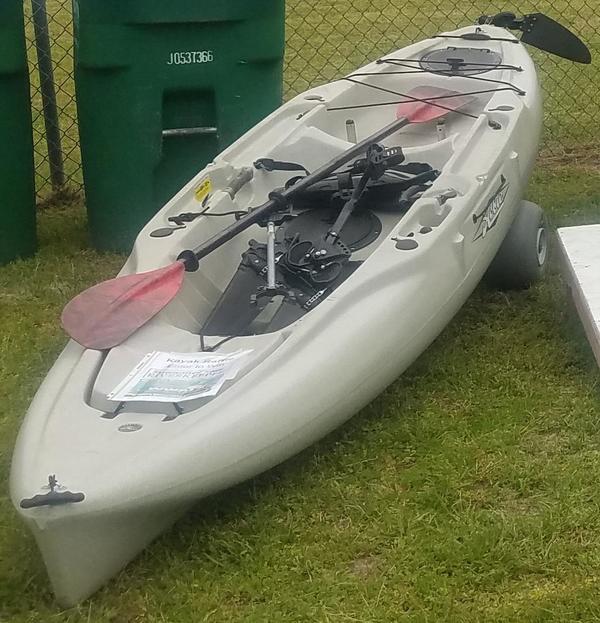 For more WWALS outings and events as they are posted, see the WWALS calendar or the WWALS outings and events web page. WWALS members also get an upcoming list in the Tannin Times newsletter.
-jsq, John S. Quarterman, Suwannee RIVERKEEPER®
You can join this fun and work by becoming a WWALS member today!
Short Link: