Please call your Florida state legislators to ask them to oppose a toll expressway across the Suwannee River, and maybe even across the Santa Fe or Ichetucknee Rivers. Instead, let's do Amtrak passenger trains for better transportation and solar power for jobs and lower energy prices.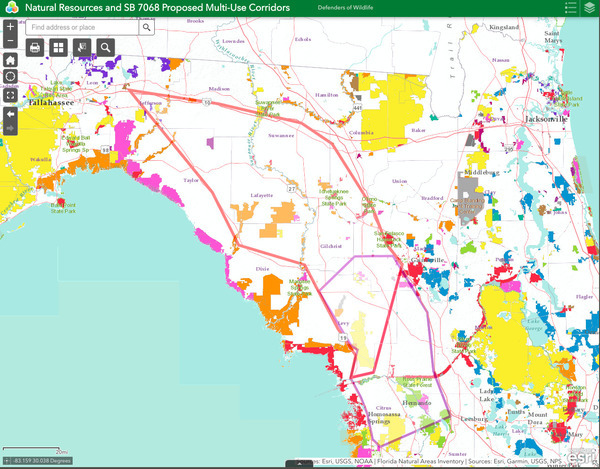 Suncoast Connector, Defenders of Wildlife
This boondoogle would come up from Citrus County to Jefferson County. That's all the bills (SB 7068 or HB 7113) say about the route.
Defenders of Wildlife has a corridor map that shows Suncoast Connector coming from Crystal River in Citrus County, through Gilchrist and maybe Alachua Counties, possibly crossing the Santa Fe River into Columbia County and the Ichetucknee River into Suwannee County. It would have to cross the Suwannee River somewhere, maybe into Dixie or Lafayette or even Madison County, heading on through Taylor County to Monticello in Jefferson County.
Here's a better way to improve transportation in the Suwannee River Basin: revive Amtrak through Madison and Lake City. The tracks are already there, so Continue reading →