Update 2019-05-22: Moved by the Outings Committee to Allen Ramp on the Withlacoochee River to Suwannee River State Park.
This is a 12 mile paddle on the Suwannee River. We will meet at Deese-Howard Public Boat Ramp at 8:30 to unload kayaks and gear before the 12 mile shuttle to Gibson County Park begins at 9 a.m. You will probably need to use the Lat/Long coordinates with your GPS to find the ramp easier.
We will pass Holton Creek River Camp, where we will stop for a break and a swim.
Just before the takeout this section of the river also includes the Alapaha Rise, an interesting natural feature that is worth the short side trip.
When: Gather 8:30 AM, Launch 10AM, Saturday, June 1, 2019
Put In: Deese Howard Boat Ramp, 107th Road, Live Oak, FL 32060, Suwannee County.
GPS: 30.41439, -82.96292
Take Out: Gibson Park Ramp, 6844 SW CR 751, Jasper, FL 32052. From Jasper, Hamilton County, FL, travel southwest on SW CR 249 to SW CR 751; turn left and boat ramp is on the right in Gibson County Park, in Hamilton County.
Bring: the usual personal flotation device, boat paddles, food, drinking water, warm clothes, and first aid kit. Also trash pickers and trash bags: every WWALS outing is also a cleanup.
Free: This outing is free to WWALS members, and $10 (ten dollars) for non-members. We recommend you support the work of WWALS by becoming a WWALS member today!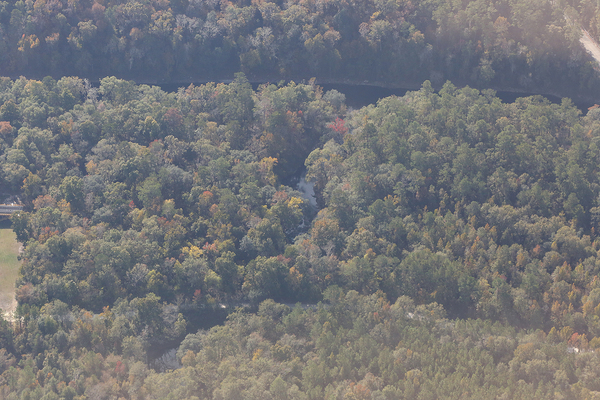 Photo: Beth Gammie, of Alapaha River Rise, on Southwings flight for WWALS with pilot E.M. Beck, 2016-11-23.
Continue reading