According to a WWALS member eyewitness, raw sewage ran across Ashley Street, with a very strong odor, about 11:50 AM yesterday, Wednesday, June 19, 2019.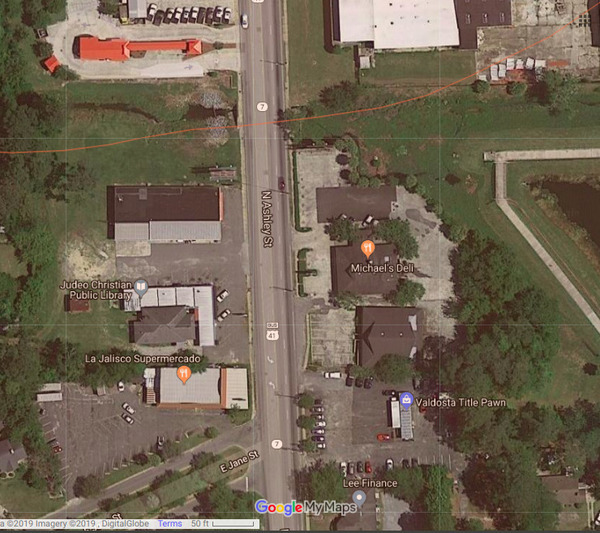 About 1300 block of Ashley Street. WWALS google map of the Withlacoochee and Little River Water Trail.
She said it was near the old Coca-Cola bottling plant. Which means near One Mile Branch, which runs through Drexel Park and VSU, then into Sugar Creek and the Withlacoochee River.
There was nothing about this in yesterday's GA-EPD Sewage Spill Report, which was published before the eyewitness saw the sewage.
I called Valdosta Utilities. After a delay due to a FOG (Fats, Oils, and Greases) meeting, Utilities Continue reading →