Join us for an overnight two-day paddle on the Suwannee River, staying at Holton Creek River Camp.
Day 1: 5.5 mile paddle from Deese-Howard Ramp to Holton Creek River Camp. Spend the night in a screened platform.
Day 2: 6.4 mile paddle from Holton Creek River Camp to Gibson County Park.
When: Day 1: Gather 10 AM, launch 12 PM, Saturday, September 21, 2019
Day 2: Gather overnight, launch 9 AM, Sunday, September 22, 2019
Put In: Deese-Howard Boat Ramp
GPS: 30.41439, -82.96292
Take Out: Day 1: Holton Creek River Camp. If you don't want to camp, you can make it a one-day outing by paddling on to:
Day 2: Gibson County Park
Bring: the usual personal flotation device, boat paddles, food, drinking water, warm clothes, and first aid kit. Also trash pickers and trash bags: every WWALS outing is also a cleanup.
Free: This outing is free to WWALS members, and $10 (ten dollars) a day for non-members. So that's $20 for the two days, or $10 for non-members who go only one day. We recommend you support the work of WWALS by becoming a WWALS member today! Individual membership is only $25 and family $40, and then the outings are free to you for a year.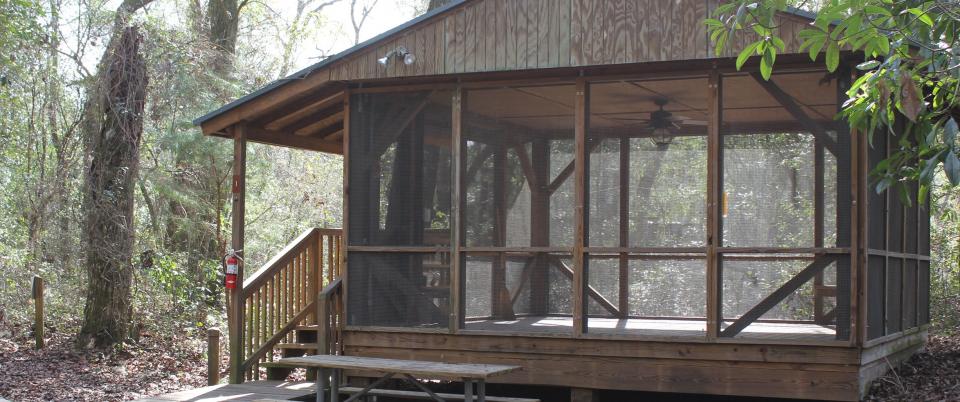 Duration: Day 1: 14 hours; Day 2: 12 hours
Shuttle distance: Day 1: 12 miles one way; Day 2: none
Shuttle duration: Day 1: 40 minutes total; Day 2: none
This outing includes the traditional WWALS shuttle. Everybody takes their boats to the put-in, most people drive to the take-out, and the drivers pile into one or two vehicles and go back to the put-in.
Or: Suwannee Canoe Outpost: $5.75 per person (4 person minimum).
Paddle distance: Day 1: 5.5 miles; Day 2: 6.4 miles
Paddle duration: Day 1: 3 hours; Day 2: 3 hours
Host: Bobbie McKenzie
Contact: Bobbie McKenzie
Backup: in case of high or low water is: none
Blueway: Suwannee River Wilderness Trail.

Map 201504231105145644-0001
PDF
More: For more WWALS outings and events as they are posted, see the WWALS calendar or the WWALS outings and events web page. WWALS members also get an upcoming list in the Tannin Times newsletter.
-jsq, John S. Quarterman, Suwannee RIVERKEEPER®
You can join this fun and work by becoming a WWALS member today!
Short Link: