Update 2019-12-12: You can donate to the WWALS water quality testing program to help defray costs of testing, especially after this record Valdosta sewage spill.
Update 2019-12-11: Where the spill was.
While I was congratulating Valdosta Utilities Director Darryl Muse Thursday evening on no spills for months, Valdosta's biggest-ever raw sewage spill was apparently already happening, and even he didn't know.
Yet again Valdosta failed to adequately inform the public, or, for that matter, the Georgia Environmental Protection Division.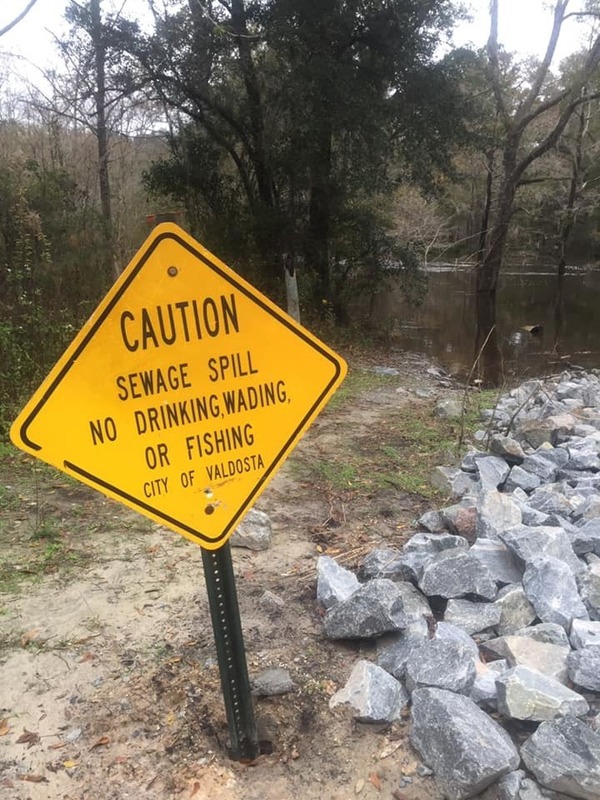 Photo: Julie Bowland, of Valdosta sewage spill sign at Troupville Boat Ramp, 21 December 2018.
How Bad Is It?
The 7,592,910 gallons of raw sewage spilled this time is more than the 6,273,595 gallons Valdosta spilled in two dozen incidents last December.
It's 3.45 times Continue reading →