Update 2019-12-10: Valdosta's biggest spill ever: sewage into Sugar Creek, Withlacoochee River 2019-12-09.
Yet another sewage spill from Valdosta, with no email notification from Valdosta, nothing on the City of Valdosta website, nothing in spills reported to GA-EPD, and nothing on the Hamilton or Madison County, Florida Department of Health websites.
So how do we know? It's being mailed around from the facebook pages of Madison County Emergency Management and Madison County Florida Board of County Commissioners.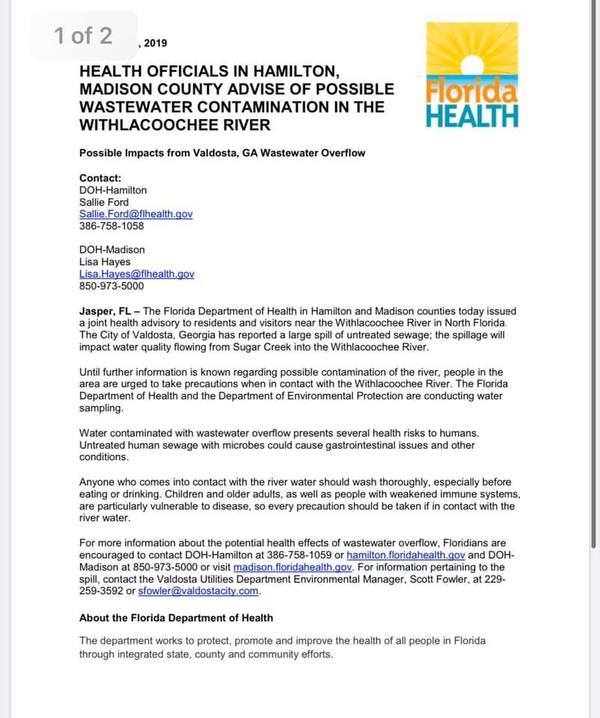 December 9, 2019

HEALTH OFFICIALS IN HAMILTON,
MADISON COUNTY ADVISE OF POSSIBLE
WASTEWATER CONTAMINATION IN THE
WITHLACOOCHEE RIVER

Possible Impacts from Valdosta, GA Wastewater Overflow Continue reading →