Update 2020-05-27: The winner.
Anybody who was on #PaddleGA2019 should be able to identify at least two of these items, and the river.
Please answer by midnight at the end of Saturday, May 9, 2020, using this google quiz form:
https://forms.gle/Nidt7HnxS91fCPWQ6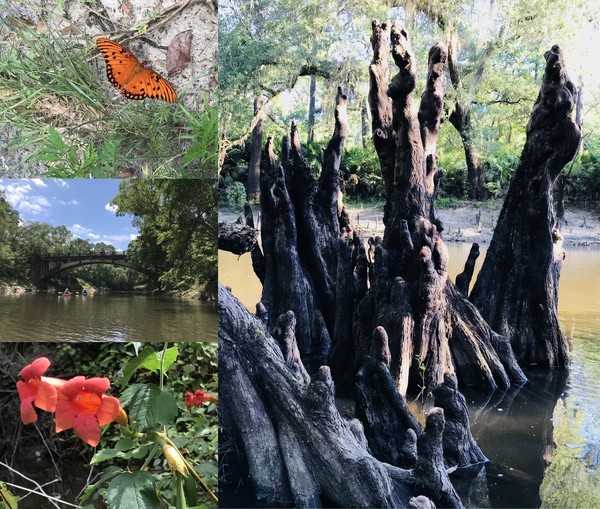 Butterfly, Bridge, Flower, Pointy objects
Please identify (by scientific or common name) each of the items highlighted in a set of photos and then come up with the name of the WWALS waterway where all the photos were taken. The first correct set of answers wins a packet of WWALS photo notecards from that watershed, sent via postal mail from WWALS charter board member Bret Wagenhorst.
-jsq, John S. Quarterman, Suwannee RIVERKEEPER®
You can join this fun and work by becoming a WWALS member today!