Update 2020-05-08: Clean Withlacoochee River until next big rain 2020-05-05.
Good news! WWALS testers found the Withlacoochee River clean Saturday from US 84 (33 cfu/100 mL E. coli) to the state line (zero), and the Little River at GA 76 (also zero) and Okapilco Creek at US 84 (33), too.
Conn and Trudy Cole remarked, "Things were much better this week! We could actually count Crooked Creek. "
WWALS keeps testing, and you can help.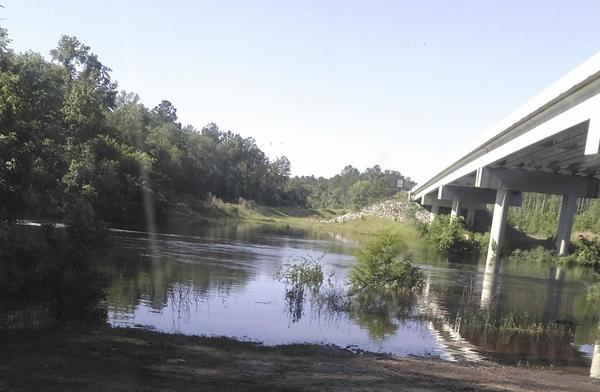 Photo: Suzy Hall, State Line Boat Ramp, Withlacoochee River 2020-05-02
The Coles counted 3,100 at Devane Road.
That's way above the Continue reading →