"The initial project location is the farthest that mining activity would be from the Okefenokee National Wildlife Refuge (NWR) boundary and the Okefenokee Swamp. Any additional mining that occurs within the 12,000-acre permit area would be closer to the refuge. The northwest boundary of the permit area is within a half mile from the refuge boundary and 400 feet from the edge of the Okefenokee Swamp," wrote the Fish and Wildlife Service to Senator David Purdue.
You can still comment to the Army Corps demanding an Environmental Impact Statement.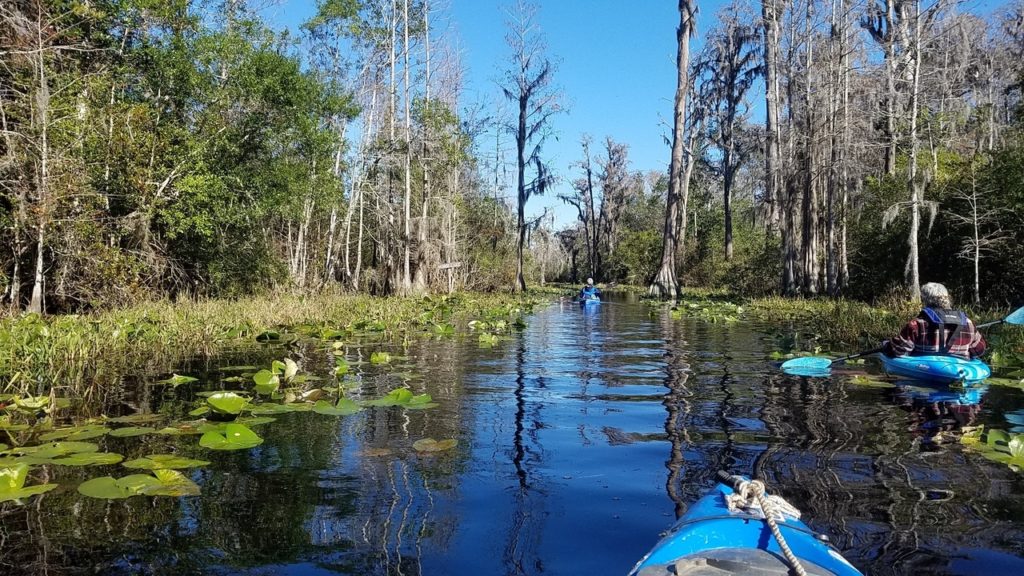 Photo: John S. Quarterman, Okefenokee Swamp, 2017-12-10
The U.S. Fish and Wildlife Service (FWS) wrote that in response to an inquiry by Senator David Perdue of Georgia. Sen. Perdue also asked if FWS actually had jurisdiction over the proposed mining area, and FWS replied saying that it did have several kinds of oversight.
But FWS spelled out the bottom line: "It is the responsibility of the permit applicant to demonstrate what the extent of impacts of the project will be to surrounding natural resources."
And the applicant still has not done that, not even in its second application.
No longer discussing the northern reaches of its landholdings much doesn't mean Continue reading →