Valdosta has completed the long-awaited catch basin at the entrance to the Withlacoochee Wastewater Treatment Plant (WWTP). That won't stop spills that happen elsewhere, such as the big one in December 2019, but it might have stopped 2/3 of the December 2018 sewage spill gallons. And Valdosta's press release also emphasizes further fixes elsewhere.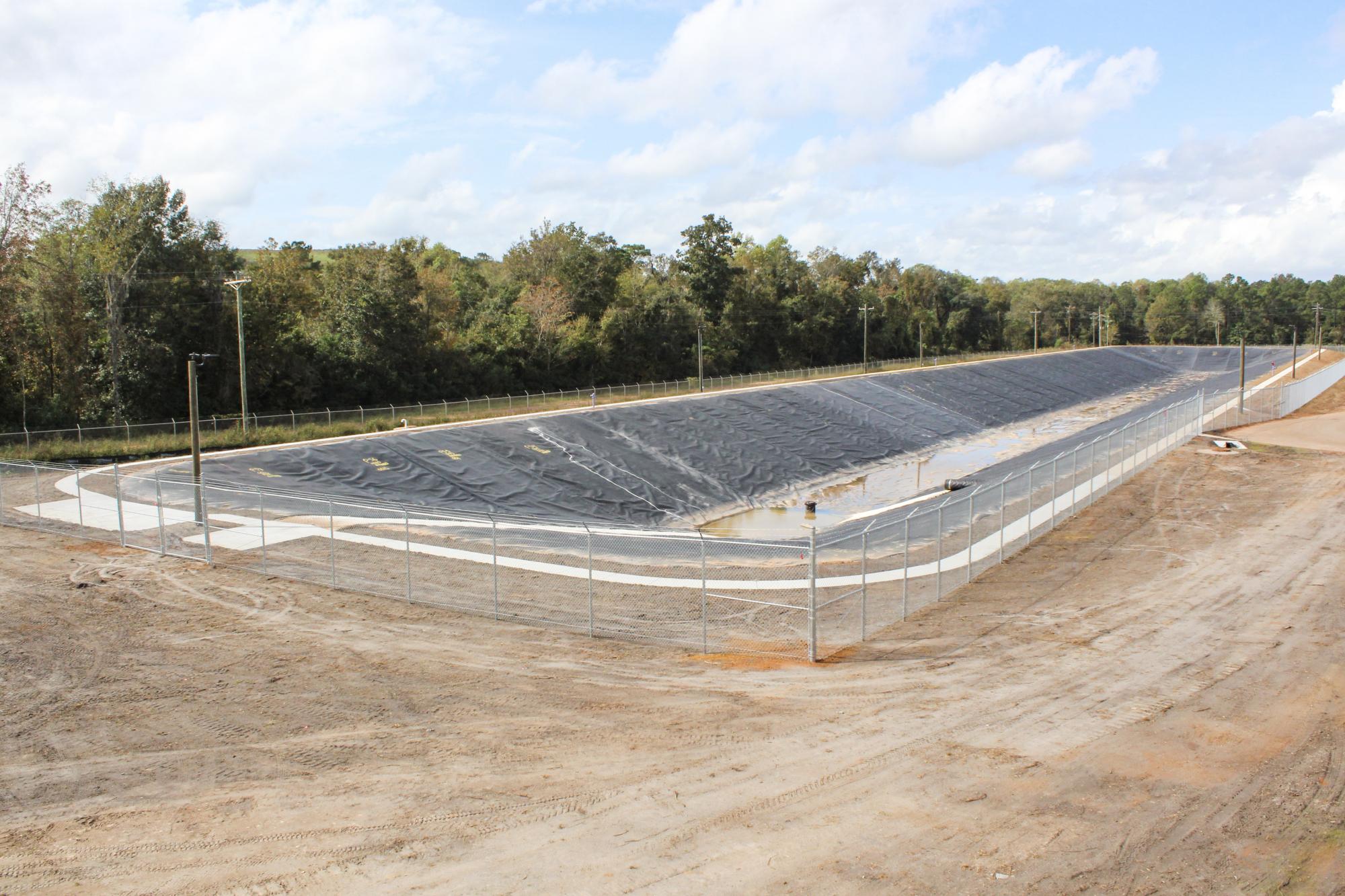 First proposed December 6, 2018, by by City Council Tim Carroll, just as Valdosta had its third major sewage spill episode of 2018, including eighteen locations, followed by five more on December 14 and 15. Only three of those spills came from the WWTP, but those three did account for most of the gallons spilled. However, the record December 2019 spill did not come from the WWTP at all.
Valdosta got a permit for the catch basin from GA-EPD in December 2019, before it was required to dig it in a new GA-EPD Consent Order. Valdosta held a groundbreaking July 21, 2020.
Now the catch basin is finished, after only a year and a half. It should decrease the likelihood of spills from the WWTP. December is the traditional Valdosta sewage spill season, and so far there have been none. Meanwhile, sanitary sewer work continues elsewhere in Valdosta.
Valdosta PR, November 19, 2020, Equalization Basin at Withlacoochee Wastewater Treatment Plant (WWTP) Completed, Continue reading →