Update 2020-06-30: Stills, writeup, and links to the facebook live video.
Tuesday morning at 8:30 AM, I'll be on the radio with Steve Nichols, talking about the Suwannee Riverkeeper Songwriting Contest: songs, judges, food, drink, prizes, and advocacy.
Song submissions are open until midnight July 8, 2020.
Tickets are available, $10 online (children under 12 free), or $12 at the door. For VIP tables send email to song@suwanneeriverkeeper.org.
The top rated morning talk show in south Georgia, Steve Nichols offers both sides of every story from Berrien County to the Beltway, and everywhere in between.

You can listen at 105.9 FM, on the WVGA Live apps, through ValdostaToday.com (link on front page), on Alexa devices, or you can stream in-studio video at the official Morning Drive Facebook page.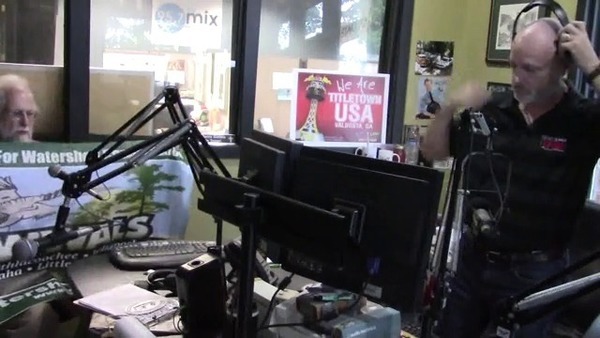 When: 8:30 AM, Tuesday, June 23, 2020
Where: 105.9 FM WVGA (see above for how to listen)
Event: facebook
Much more here, about the Third Annual Suwannee Riverkeeper Songwriting Contest, at 7-9 PM, Saturday, August 22, 2020, Turner Center Art Park, 605 North Patterson Street, Valdosta, Georgia 31601.
https://wwals.net/pictures/2020-08-22–songwriting/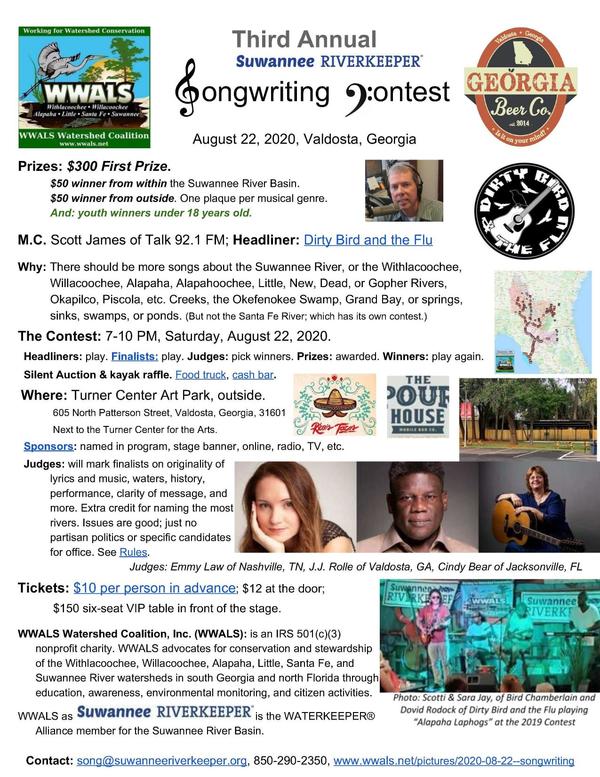 Suwannee Riverkeeper Songwriting Contest 2020
PDF
-jsq, John S. Quarterman, Suwannee RIVERKEEPER®
You can join this fun and work by becoming a WWALS member today!
Short Link: