DB Marsh stayed several days at Peacock Springs River Camp waiting out thunderstorms, then paddled down past Hal W. Adams Bridge, and slept on a picnick table at Yellow Jacket. He has now has made it to the town of Suwannee near the mouth of the Suwannee River.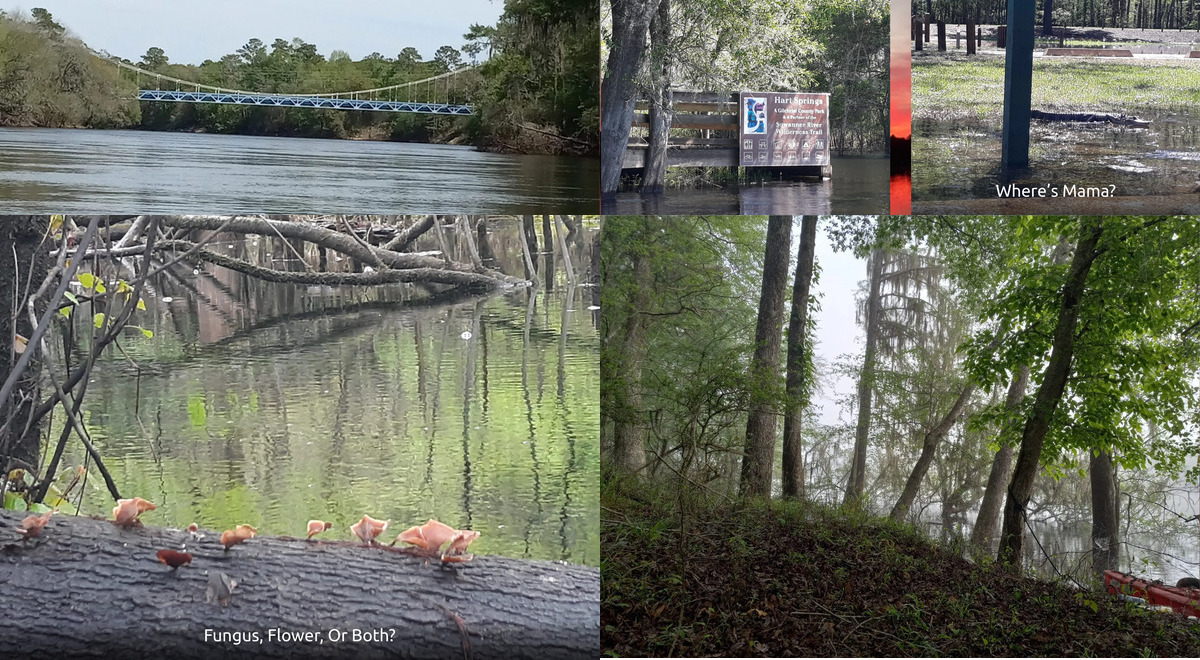 bridge, fungus, Hart Springs, River
Along the way he got enough cell signal to put up some more stories and pictures.

Hal W Adams bridge, on the Suwannee River Wilderness Trail.
He discovered no propane at stores in Branford. He also encountered three more paddlers on the same route.
This fellow named Austen hung his hammock way higher than I would advise.
Apparently this is the first gator DB Marsh got a picture of.
And finally on to the town of Suwannee, where he should have arrived yesterday.
He logs where he is now on his log book, which is in his website www.gaiaventures.org.
He is fundraising, and he says he will divide the funds among the Waterkeepers of Florida.
-jsq, John S. Quarterman, Suwannee RIVERKEEPER®
You can join this fun and work by becoming a WWALS member today!
Short Link: