Yesterday evening at 7:12 PM we got a Health Alert for the Withlacoochee River from Madison Health. I informed them Friday evening of the WWALS test results for Thursday showing bad water quality at Knights Ferry, Nankin, and State Line Boat Ramps.
No new sewage spills have been reported in Georgia or Florida, although you can see an old one peeking in from the left on the chart: High Springs 500-gallon sewage spill, mostly cleaned up 2022-07-07. Meanwhile, there was heavy rain Sunday on both sides of Brooks County, Georgia: 2.19″ on the west at Dixie, and 1.57″ on the east on the Withlacoochee River at US 84. So it's likely there was heavy rain across Brooks County, which quite likely washed more cattle manure into Okapilco Creek and then into the Withlacoochee River.

2022-07-25–chart-rain-brooks-county-ga
For context and the entire WWALS composite spreadsheet of water quality results, rainfall, and sewage spills, see:
https://wwals.net/issues/testing
There are still no new results from Valdosta since their ones for Monday upstream and Friday a week ago downstream.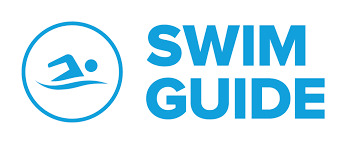 has timed out the previous Valdosta result at US 84, showing it as historical yellow instead of green, and Knights Ferry, Nankin, and State Line Boat Ramps remain red.

2022-07-25–map-still-bad-withlacoochee-river-swim-guide
Here is the Madison Health Alert.
---

Withlacoochee River Alert 2022-07-25
PDF
July 25, 2022

BACTERIAL CONTAMINATION IN THE WITHLACOOCHEE RIVER

Contact:
DOH-Madison
Lisa Hayes
Lisa.Hayes@flhealth.gov

Madison, FL — The Florida Department of Health (DOH) is providing a precautionary update regarding elevated fecal bacteria levels south of Valdosta, Georgia in the Withlacoochee River which flows into the Florida Suwannee River. This may result in potential exposure to the public in following Florida counties: Madison, Hamilton and Suwannee counties.

DOH, the Florida Department of Environmental Protection and Suwanee River Water Management District are working together to assess and closely monitor the situation. As these assessments continue, we will provide updates to the public.

Until further information is known, residents and visitors in the area should take precautions in the area of Withlacoochee River. Anyone who comes into contact with the river water should wash thoroughly, especially before eating or drinking. Children and older adults, as well as immunocompromised individuals, are particularly vulnerable to disease.

Waiter contaminated with elevated fecal bacteria presents several health risks to humans. Microbes normally found with fecal bacteria could cause gastrointestinal issues and other conditions.

About the Florida Department of Health

The department, nationally accredited by the Public Health Accreditation Board, works to protect, promote and improve the health of all people in Florida through integrated state, county and community efforts.

Follow us on Facebook, Instagram and Twitter at @HealthyFla. For more information about the Florida Department of Health please visit www.FloridaHealth.gov.
---
Thanks to Joe Brownlee and Georgia Power for a generous grant for water quality testing equipment and materials.
You or your organization could also donate to the WWALS volunteer water quality testing program.
Or maybe you'd like to become a WWALS water quality tester; please fill out this form: https://forms.gle/DzWvJuXqTQi12N6v7
-jsq, John S. Quarterman, Suwannee RIVERKEEPER®
You can join this fun and work by becoming a WWALS member today!
https://wwals.net/donations/
Short Link: