Update 2022-08-05: Rivers probably OK water quality 2022-08-04.
Update 2022-07-29: Madison Health lifts Withlacoochee River Health Advisory 2022-07-29.
Happy boating, swimming, and fishing on the Withlacoochee, Alapaha, and Little Rivers this weekend, according to the most recent water quality test results we have.
No significant rain has fallen in the past two days, and none is predicted for the weekend. And no significant new sewage spills have been reported, so chances are good for all weekend.
Madison Health has not yet lifted its Withlacoochee River Health Alert, because they want successive good results. But we call them according to the most recent data we have.
And happy chainsawing and picking up trash tomorrow on the Withlacoochee River next to Valdosta.

Chart, Rivers, Swim Guide 2022-07-28
Valdosta's results upstream were OK for Wednesday a week ago, Friday, Monday, and this Wednesday, but they were various colors of bad downstream for those same days. Thanks to Scott Fowler of Valdosta Utilities for getting those results updated on Valdosta's website today.

Good Rivers, Charts 2022-07-28
For context and the entire WWALS composite spreadsheet of water quality results, rainfall, and sewage spills, see:
https://wwals.net/issues/testing
The WWALS results for yesterday, Thursday, July 28, 2022, were good upstream on the Little, Withlacoochee, and Alapaha Rivers (thanks Elizabeth Brunner) and good downstream on the Withlacoochee River (thanks Jacob and Michael Bachrach).
Elizabeth's Folsom Bridge plates did show a lot of background Fecal coliform colonies, but nothing to be alarmed about.

Plates, Folsom Bridge Landing 2022-07-28
Valdosta's Monday, July 25th 840-gallon spill into Sheri Run showed up today, July 29th as into "unnamed tributary of Sheri Lake" in the GA-EPD Sewage Spills Report
Yesterday, Valdosta's June 30th Gornto Road Lift Station 127,750-gallon spill got changed back from into "Withlacoochee Creek" (which was a typo) to into Withlacoochee River.
We have no Sewage Spills Report for July 26th because there was none, due to a glitch at GA-EPD.
In Florida, a 100-gallon diesel fuel spill next to I-75 east of High Springs was reported on July 27, 2022. The report in FDEP's Public Notice of Pollution (PNP) Finder doesn't say when the spill happened; I'm guessing the same day. That's so small and so far from the Santa Fe River it probably had no effect on the river.
Other than the above, there were no new spills reported in the Suwannee River Basin in Georgia or Florida.
I've set all the WWALS beaches for which we have recent results to green in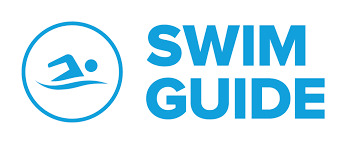 Map: Good Rivers, Swim Guide 2022-07-28
There are more pictures on the WWALS website: https://wwals.net/pictures/2022-07-28–wq
Thanks to Joe Brownlee and Georgia Power for a generous grant for water quality testing equipment and materials.
You or your organization could also donate to the WWALS volunteer water quality testing program.
Or maybe you'd like to become a WWALS water quality tester; please fill out this form: https://forms.gle/DzWvJuXqTQi12N6v7
-jsq, John S. Quarterman, Suwannee RIVERKEEPER®
You can join this fun and work by becoming a WWALS member today!
https://wwals.net/donations/
Short Link: