Update 2023-02-18: Clean rivers 2023-02-16.
Update 2023-02-13: Cherry Creek water quality sampling after Valdosta sewage spill 2023-02-12.
Thanks to new WWALS tester Cindy Vegas for four more Withlacoochee River site results for Thursday, all clean.
But it rained hard yesterday and continues today, so contamination has probably washed into the rivers: all of the Little, Withlacoochee, Alapaha, and Suwannee. Maybe not the Santa Fe, but we'll see.
I wouldn't swim, fish, or boat in these rivers this weekend.

Chart with Rain, Withlacoochee River, Swim Guide Map 2023-02-09
Look at the rain for yesterday, Friday: 1.67 inches at the Skipper Bridge Gauge, in the same stretch of river she sampled Thursday. Cat Creek comes in between Franklinville and Skipper Bridge, so it is very likely that contamination washed into the river yesterday.

Chart: Clean Rivers Thursday, but raining now 2023-02-09
For context and the entire WWALS composite spreadsheet of water quality results, rainfall, and sewage spills, see:
https://wwals.net/issues/testing
More gauges upstream and downstream show much rain. For example, the gauge on Allen Branch at the west side of Brooks County showed 1.75″. The US 84 Withlacoochee River gauge on the east border of Brooks showed only 0.4″, but the rain is still pouring down today. It is very likely that cattle manure is washing down Okapilco Creek into the Withlacoochee River.
No new sewage spills have been reported, but GA-EPD and FDEP don't work on weekends.
There's no change to the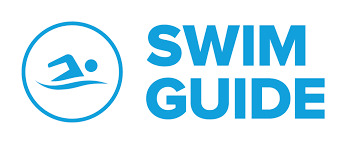 map, because we have no new test results since Thursday. But I wouldn't paddle today or tomorrow if I were you.

Map: Clean Rivers, Swim Guide, 2023-02-09
Thanks to Cindy Vedas for the additional test results.
Thanks to WWALS E.D. Gretchen Quarterman for training the new testers, and for delivering supplies.
Thanks to WWALS Testing Committee Chair Suzy Hall for herding the testing cats.
Thanks to Joe Brownlee and Georgia Power for a generous grant for water quality testing equipment and materials.
You or your organization could also donate to the WWALS volunteer water quality testing program.
Or maybe you'd like to become a WWALS water quality tester; please fill out this form: https://forms.gle/DzWvJuXqTQi12N6v7
There are more images below.
-jsq, John S. Quarterman, Suwannee RIVERKEEPER®
You can join this fun and work by becoming a WWALS member today!
https://wwals.net/donations/

Franklinvvile, Withlacoochee River @ Frankinville Road 2023-02-09

Skipper Bridge, Withlacoochee River @ Skipper Bridge Road 2023-02-09

Staten Road, Withlacoochee River @ Staten Road 2023-02-09

US 41 Landing, Withlacoochee River @ North Valdosta Road 2023-02-09
Short Link: