Update 2023-03-31: Clean Rivers 2023-03-30.
According to the most recent water quality data we have, happy swimming, fishing, and boating in the Withlacoochee River this weekend.
Rain is predicted for Saturday afternoon, and Sunday and Monday, so Saturday morning would be optimal for river pursuits.
Or come to the joint WWALS and City of Valdosta cleanup of Two Mile Branch at Berkeley Drive tomorrow morning, Saturday, March 25, 2023.

Chart and Swim Guide 2023-03-22
The most recent data is from Valdosta for Wednesday at US 41, GA 133, and US 84. This is because, for the first time ever, all the WWALS testers took a long weekend off at the same time.
Since there has been no rain since last Saturday, and no new sewage spills have been reported in the Suwannee River Basin in Florida or Georgia. So as weeks to take off, this is one of the best, because nothing is likely to have washed into the rivers.

Chart: Clean Withlacoochee River 2023-03-22
For context and the entire WWALS composite spreadsheet of water quality results, rainfall, and sewage spills, see:
https://wwals.net/issues/testing
So there are no red WWALS "beaches" this time on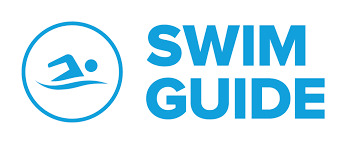 Map: Clean Withlacoochee River, Swim Guide 2023-03-22
Thanks to Joe Brownlee and Georgia Power for a generous grant for water quality testing equipment and materials.
You or your organization could also donate to the WWALS volunteer water quality testing program.
Or maybe you'd like to become a WWALS water quality tester; please fill out this form: https://forms.gle/DzWvJuXqTQi12N6v7
-jsq, John S. Quarterman, Suwannee RIVERKEEPER®
You can help with clean, swimmable, fishable, drinkable, water in the 10,000-square-mile Suwannee River Basin in Florida and Georgia by becoming a WWALS member today!
https://wwals.net/donations/
Short Link: