Update 2023-06-23: Clean Withlacoochee River 2023-06-22.
The Withlacoochee River tested very bad upstream for Thursday, from Franklinville Road to US 41. Surprisingly, downstream at Clyattville-Nankin Boat Ramp it tested good, and also on the Little River at Troupville Boat Ramp.
I can only guess either the contamination has not yet washed down that far, or maybe enough rain has come down to dilute the contamination.
Even more rain is expected.
I wouldn't swim, fish, or boat in the Withlacoochee River this weekend.
What is that contamination? Well, it's not coming from the City of Valdosta, since Franklinville is upstream of Valdosta, and US 41 is upstream of most of that city.
We need to buy some more DNA test kits to find out, but likely scenarios include upstream cattle and hog farms (there are some), chicken manure used as fertilizer, and first flush, as in when rains come after a long dry spell the results of animals using the woods as a latrine wash into waterways.

Chart, Rivers, Swim Guide Map 2023-06-15
No new sewage spills have been reported in the Suwannee River Basin in Georgia or Florida.
The most recent results we have from Valdosta are for Monday upstream and for Wednesday a week ago downstream. Those were still showing good numbers due to the dry spell.

Chart: Very bad upsgtream Withlacoochee River 2023-06-15
For context and the entire WWALS composite spreadsheet of water quality results, rainfall, and sewage spills, see:
https://wwals.net/issues/testing
Thanks to Cindy Vedas for her four sites, with the assistance of David Vedas, at Franklinville Road on the Withlacoochee River, Crawford Branch at Skipper Bridge Road, and Staten Road and US 41 on the Withlacoochee River. She sampled before the Thursday rains, but there had already been heavy rains Wednesday. All her results were too high to be safe.
Thanks to Gretchen Quarterman for recounting many of the plates.
Thanks to Jacob and Michael Bachrack for sampling Thursday at Troupville Boat Ramp on the Little River, and Clyattville-Nankin Boat Ramp on the Withlacoochee River. The weather was too bad for them to sample at State Line Boat Ramp. Safety first.
So I've marked red Franklinville and US 41 among the WWALS "beaches" for which we have recent data, on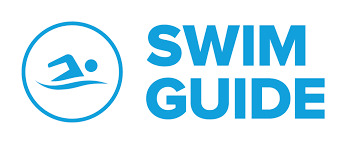 Map: Very bad upstream Withlacoochee River, Swim Guide 2023-06-15
Here's a live Swim Guide Map.
Thanks to Joe Brownlee and Georgia Power for a generous grant for water quality testing equipment and materials.
You or your organization could also donate to the WWALS volunteer water quality testing program.
Or maybe you'd like to become a WWALS water quality tester; please fill out this form: https://forms.gle/DzWvJuXqTQi12N6v7
There are more images below.
-jsq, John S. Quarterman, Suwannee RIVERKEEPER®
You can help with clean, swimmable, fishable, drinkable, water in the 10,000-square-mile Suwannee River Basin in Florida and Georgia by becoming a WWALS member today!
https://wwals.net/donations/

Troupville Boat Ramp, Little River @ GA 133 2023-06-15

Franklinville, Withlacoochee River @ Frankinville Road 2023-06-15

Crawford Branch, Withlacoochee River @ Skipper Bridge Road 2023-06-15

Staten Road, Withlacoochee River @ Staten Road 2023-06-15

US 41 Landing, Withlacoochee River @ North Valdosta Road 2023-06-15

Nankin Boat Ramp, Withlacoochee River @ Clyattville-Nankin Road 2023-06-15
-jsq, John S. Quarterman, Suwannee RIVERKEEPER®
You can help with clean, swimmable, fishable, drinkable, water in the 10,000-square-mile Suwannee River Basin in Florida and Georgia by becoming a WWALS member today!
https://wwals.net/donations/
Short Link: