Update 2023-06-24: Valdosta sewage into One Mile Branch 2023-06-21.
The Withlacoochee River good for Thursday at three locations upstream and down, also the Little River at Troupville Boat Ramp.
This is despite quite a bit of rain in the past few days. Most likely the first flush is over. That's where the various animal and human uses of the woods as a latrine get flushed into waterways when hard rain first starts. Now what we're mostly seeing is simply rainwater runoff.

Chart, River, Swim Guide Map 2023-06-22
Of course there could still be sewage spills. However, no new sewage spills have been reported. in the Suwannee River Basin in Georgia or Florida. We would most likely be seeing E. coli from them if they had happened.
So I would be good with swimming, fishing, and boating on the Withlacoochee River this weekend.
Except of course that the Withlacoochee, Alapaha, and Little Rivers are up in or near Action Stage, which means it's high and fast and there's little place to pull out onshore if you get capsized by overhanging branches. So you'd probably be better off on the Suwannee or Santa Fe Rivers this weekend.
This is why this weekend's WWALS chainsaw cleanup has been rescheduled and merged with the regular cleanup next month, Sugar Creek to Troupville, Withlacoochee River Cleanup 2023-07-22.
Paddle at your own risk, as always. But this weekend it does not look like there is much risk of fecal contamination.

Chart: good Withlacoochee River 2023-06-22
For context and the entire WWALS composite spreadsheet of water quality results, rainfall, and sewage spills, see:
https://wwals.net/issues/testing
Apparently Valdosta's upstream testing crew took a long holiday last weekend. Meanwhile, WWALS upstream for Thursday and Valdosta's contractors for Friday saw massive contamination washed into the Withlacoochee River after the big rains of Wednesday and Thursday of last week.
In last week's report, I had two speculations as to why WWALS did not find downstream contamination. Apparently this one was correct, "I can only guess either the contamination has not yet washed down that far". Although notice the high last Friday numbers for Okapilco Creek, so some of the downstream Withlacoochee River contamination came from there, in addition to whatever washed down from higher up the river.
Even more rain is expected. However, barring sewage spills, it will probably have less contamination effect than it did last week.
Thanks to Cindy Vedas for her one site for Thursday, at Staten Road. She says she will test the others Sunday: Franklinville Road on the Withlacoochee River, Crawford Branch at Skipper Bridge Road, and US 41 on the Withlacoochee River.
Thanks to Jacob and Michael Bachrack for sampling Thursday at Troupville Boat Ramp on the Little River, and Clyattville-Nankin Boat Ramp on the Withlacoochee River.
Thanks to Gretchen Quarterman for training the testers and delivering supplies.
So I've marked green for the WWALS "beaches" for which we have recent data, on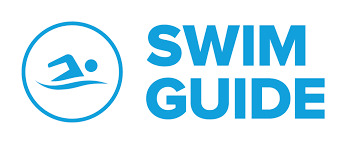 Map: good Withlacoochee River, Swim Guide 2023-06-22
Here's a live Swim Guide Map.
Thanks to Joe Brownlee and Georgia Power for a generous grant for water quality testing equipment and materials.
You or your organization could also donate to the WWALS volunteer water quality testing program.
Or maybe you'd like to become a WWALS water quality tester; please fill out this form: https://forms.gle/DzWvJuXqTQi12N6v7
There are more images below.
-jsq, John S. Quarterman, Suwannee RIVERKEEPER®
You can help with clean, swimmable, fishable, drinkable, water in the 10,000-square-mile Suwannee River Basin in Florida and Georgia by becoming a WWALS member today!
https://wwals.net/donations/

Troupville Boat Ramp, Little River @ GA 133 2023-06-22

Staten Road, Withlacoochee River @ Staten Road 2023-06-22

Nankin Boat Ramp, Withlacoochee River @ Clyattville-Nankin Road 2023-06-22

State Line Boat Ramp, Withlacoochee River @ Madison Highway 2023-06-22
-jsq, John S. Quarterman, Suwannee RIVERKEEPER®
You can help with clean, swimmable, fishable, drinkable, water in the 10,000-square-mile Suwannee River Basin in Florida and Georgia by becoming a WWALS member today!
https://wwals.net/donations/
Short Link: