Update 2023-11-19: Floyds Island 1838, Hebard Cabin 1925, Okefenokee Swamp 1925-01-01.
Alligators and pitcher plants on the Suwannee River to Floyds Island, logging railroad, Indian mound, and tents there, and somebody fell over in a chair.

IG: Collage, SCFSP to Floyds Island, Okefenokee Swamp, 2023-11-04
People came to the Okefenokee National Wildlife Refuge from as far away as Miami, Alabama, South Carolina, Savannah, and Atlanta, as well as from Williston, White Springs, Pearson, Douglas, and Hahira.
Thanks to Shirley Kokidko for organizing, and for Randy Madison for leading when Shirley could not go.

Banners at SCFSP, Rene Broaddus (York, SC), Randy Madison (White Springs, FL), Gwen Bergen (Decatur, GA), Stephanie Hawks (Douglas, GA), Ernie Brito (Miami, FL), Brack Barker (Williston, FL), Jim Stovall (Talladega, AL), George Hancock (Beaufort, SC), Dan Phillips (Hahira, GA), Gee Edwards (Valdosta, GA), Tim Brown (Savannah, GA), Michael Humphrey (Cleveland, GA), Helen Crowley (Pooler, GA), Gretchen Quarterman (Hahira, GA), John S. Quarterman (Hahira, GA), Shirley Kokidko (Pearson, GA), 09:24:48, 30.8289460, -82.3605973
More pictures below, and more later.
-jsq, John S. Quarterman, Suwannee RIVERKEEPER®
You can help with clean, swimmable, fishable, drinkable, water in the 10,000-square-mile Suwannee River Basin in Florida and Georgia by becoming a WWALS member today!
https://wwals.net/donations/

Boat Ramp 10 Horsepower Max, 09:34:26, 30.8268746, -82.3612695

Embarking, 09:39:43, 30.8279632, -82.3609549

Suwannee River and Gretchen Quarterman, 09:53:57, 30.8316870, -82.3600199

Gator on log, 12:14:19, 30.8615189, -82.3230647

Floyds Island to the right, 13:10:30, 30.8754139, -82.3025206

Meadow on the left, 13:40:06, 30.8719041, -82.2909026

Lily pads, 13:40:09, 30.8719041, -82.2909026

Pitcher plants, 14:48:08, 30.8625505, -82.2728964

Gretchen and Gee at the tents, 17:09:32, 30.8558720, -82.2671375

Tents and hammocks, 17:09:49, 30.8559623, -82.2669947

Is this the path? 17:09:55, 30.8559623, -82.2669947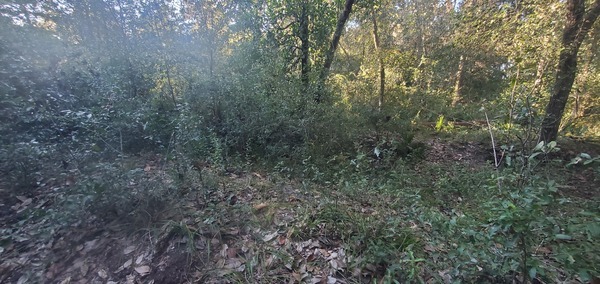 Railroad cut through Indian mound, 17:18:07, 30.8554867, -82.2679301

Mushrooms, 17:19:24, 30.8554876, -82.2679327
-jsq, John S. Quarterman, Suwannee RIVERKEEPER®
You can help with clean, swimmable, fishable, drinkable, water in the 10,000-square-mile Suwannee River Basin in Florida and Georgia by becoming a WWALS member today!
https://wwals.net/donations/
Short Link: