Valdosta's widening of Old Clyattville Road will affect a drainage ditch out of the SAFT America battery plant on Gil Harbin Road, which is currently hiring. The drainage ditch goes into Mud Swamp Creek, which joins Grand Bay Creek east of Valdosta to form the Alaphoochee River, which flows into the Alapaha River just across the GA-FL line, and then into the Suwannee River.
The project will require mitigation bank credits, probably from the Cherry Creek Mitigation Bank, half of which was previously denied deannexation by the Valdosta Mayor and Council. The city hired TTL to do most of the application work, and apparently also Lovell Engineering Associates to plan the actual road work.
WWALS did not file any comments with GA-EPD, because we did not find any irregularities in the actual project. We did find some interesting tidbits in the application, such as a historic cemetery, railroad, and archaeological sites.

Collage of Valdosta application for Vegetative Buffer Encroachment on Mud Swamp Creek for Clyattville Road Widening
Also, the USGS Hydrologic Unit Code (HUC) boundary for the Upper Mud Swamp (HUC 031103021001) is incorrect. We may contact USGS about that.
The GA-EPD Public Notice of October 19, 2023 defined the location as at GPS Coordinates 30.7991, -83.2884. That's between Gil Harbin Industrial Blvd. and M E Thompson Drive. I wanted a bit more detail, so I filed an open records request with GA-EPD.

FIGURE 1: SITE LOCATION & TOPOGRAPHIC MAP
PDF
The road work will disturb a drainage ditch feeding Mud Swamp Creek, specifically a 25-foot vegetative buffer will not be possible.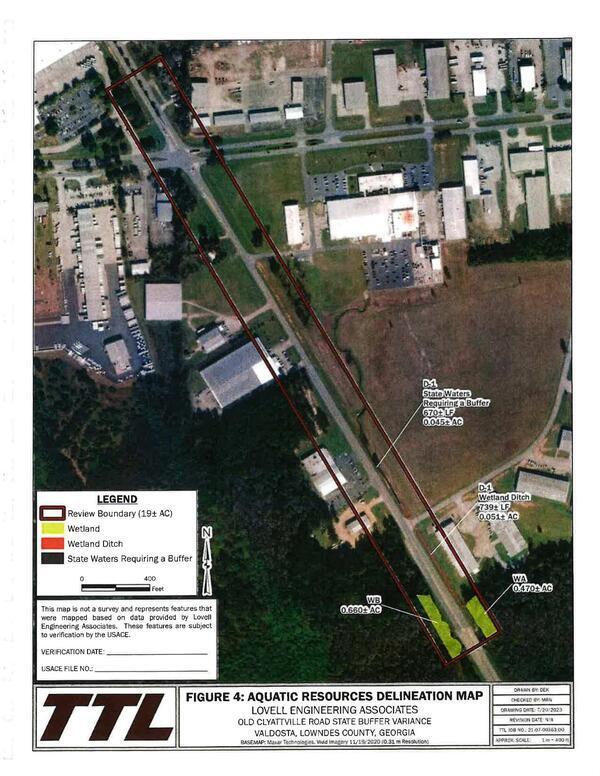 FIGURE 4: AQUATIC RESOURCES DELINEATION MAP
PDF
The land with the drainage ditch belongs to SAFT, according to the Lowndes County Tax Assessors.

Map: SAFT Newco, Inc. in Lowndes County Tax Assessors Map
That ditch is State waters, so a Buffer Mitigation Plan and an Erosion and Sediment Control Plan are required.

FIGURE 5: BUFFER IMPACTS MAP
PDF
The Public Notice says Valdosta will get Mitigation Bank credits from the Cherry Creek Mitigation Bank. Half of that one was before the Valdosta City Council for deannexation two years ago.

Public land and Uvalde Land Trust Deannexation request, Withlacoochee River
WWALS argued against that deannexation and Mayor and Council unanimously denied it.
It is not clear whether they are getting all the credits from Cherry Creek.

Old-Clayattville-Road-Widening-BV 92.0000000, 0.0000000
PDF
TTL wrote, "The City of Valdosta has some wetland credits available from Cherry Creek, but not stream. You will need to try to find another bank in the PSA or SSA and if there are no stream credits there, you will need to coordinate a purchase with GALT/ILF."

Old-Clayattville-Road-Widening-BV 194
PDF
The other mitigation banks available in the "Primary Service Area" are listed as Cecil Bay (Williams Investment Company) and Jackson Farms (Georgia-Alabama Land Trust). I don't know why the map in the application is blacked out; mitigation banks are public record.
They also investigated cultural resources, and noted a historic cemetery and railroad, as well as archaeological sites, were already known within a one kilometer radius of the site.

Figure 3. Topographic map showing previous cultural resource surveys, previously recorded archaeological sites, a historic railroad, and a historic cemetery within a 1-km radius of the proposed project area.
PDF
When I sent the Georgia Open Records Act (GORA) request, the Georgia Environmental Protection Division (GA-EPD) went ahead and sent back nine pages of Erosion and Sedimentation Control Plan (ESCP) sheet.
But they said they wanted $59.50 for two hours of staff time for the rest of the documents. We agreed to pay that. Then EPD went ahead and sent TTL's 197-page application package. We're sending EPD a check anyway, since we agreed to.
I do wonder why these documents are not on GA-EPD's own web pages. Or on valdostacity.com, for that matter. Anyway, the documents are on the WWALS website now; follow the above links.
Regarding the HUC, USGS shows it stopping at I-75.

FIGURE 6: HYDROLOGIC UNIT CODE (HUC) MAP
PDF
But waterway tracks from USGS show creeks and drainage ditches leading to Mud Swamp Creek west of I-75.

Map: Mud Swamp Creek in the WWALS map of the Alapaha River Water Trail (ARWT)
We may pursue that HUC boundary with USGS later. But there's no obvious effect on this road project.
-jsq, John S. Quarterman, Suwannee RIVERKEEPER®
You can help with clean, swimmable, fishable, drinkable, water in the 10,000-square-mile Suwannee River Basin in Florida and Georgia by becoming a WWALS member today!
https://wwals.net/donations/
Short Link: