Obviously nobody lives in most of the Okefenokee Swamp or the Osceola National Forest, but also most of Clinch County is unpopulated west of the Swamp, as is much of the Gulf coast along the Suwannee River Estuary, from Cedar Key north to Horsehoe Bay, plus large parts of Dixie and Lafayette Counties west of the Suwannee River.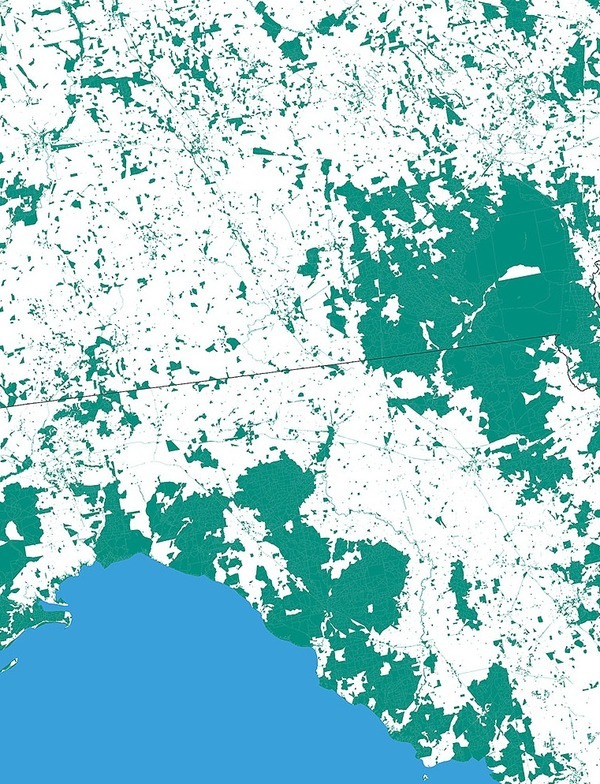 Nobody Lives Here: Unpopulated U.S. Census Blocks, screenshot by jsq from interactive map by mapsbynik.
Update 2017-06-20: As someone pointed out, rangers do live in the Okefenokee Swamp, presumably in the white area along the access road.
Cedar Key is the island at the bottom of the map, and from a bit north on the Gulf Coast you can follow Continue reading →