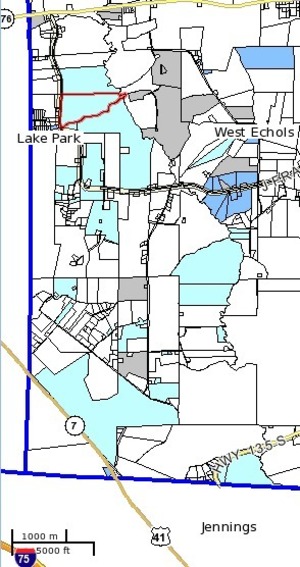 Update 2015-01-11: People seem confused as to what Bill Gates is doing. However, since he announced in 2012 he was going to "fix" agriculture in conjunction with Monsanto and Syngenta, and he's buying up hundreds and thousands of contiguous acres at a time, it seems pretty clear he's promoting corporate pesticided GMO agriculture.
Update 2015-01-13: More Gates purchases in more counties.
Add Echols County and Lowndes County, Georgia, including much of Lake Park, and Hamilton and Madison Counties, Florida, in addition to what Amber Vann wrote in the VDT and other papers today 22 October 2014, Bill Gates gobbling up Florida farmland
LIVE OAK, Fla. — The investment company that manages the wealth of the world's richest man, Bill Gates, has been acquiring gobs of farmland in north Florida the past two years, real estate records show.

Lakeland Sands Florida, a subsidiary of Cascade Investments LLC, which oversees the Gates fortune, recently bought more than 4,500 acres in Suwanee County near McAlpin, an unincorporated community just south of here.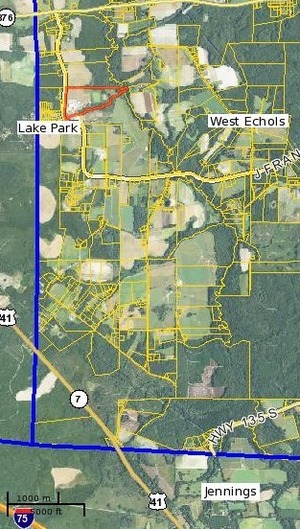 Meanwhile, Bill Gates owns Cascade Investment LLC, which owns Los Arboles LLC, which changed its name to Cottonwood Ag Management LLC, which bought land in Echols County on the Alapahoochee River, a year after Bill Gates said he was going to fix agriculture in conjunction with Monsanto and Syngenta.
Cottonwood Ag Management LLC does not own any land in Lowndes, Hamilton, or Madison Counties. But Lakeland Sands does: Continue reading →