We went to Rum 138 to see Merrillee Malwitz-Jipson, when Janet Barrow and I needed to know about the early move of the Sabal Trail pipeline off of the Ichetucknee River. Merrillee, Janet, and I are writing a book about five years working together promoting solar power and opposing that hazardous fracked methane boondoggle.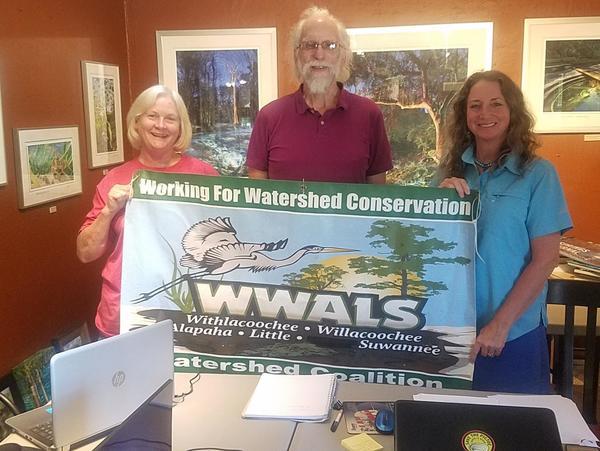 Janet Barrow, John S. Quarterman, Merrillee Malwitz-Jipson, 7 August 2018
Three laptops and mounds of paper were used. Almost three months later, we're still digesting what Merrillee turned up out of her archives. Things we didn't realize about fossil fuel feints and many solar successes are becoming clear as we compare notes.
Merrillee's halo seems to be slipping in this picture, and my hat fell off: Continue reading →