Despite what we heard at the BMAP meeting Tuesday, it turns out Best Management Practices (BMP) are not all that can be done to fix fertilizer nitrate runoff in the Suwannee Rier Basin. "More than $1 million of the Pilgrim's penalty would fund a program to help nearby farmers reduce their pollution as well." The Florida Department of Agriculture & Consumer Services (FDACS) could also ask the legislature for further such funding, in addition to recommending BMPs. Congratulations, Environment Florida and Sierra Club, for doing what the state of Florida has not!

Photo: Dominic Gheesling for WWALS on Southwings flight 22 October 2016, Pilgrims Pride, US 90, 30.3648380, -83.1636130
Another chicken breeder is setting up in the Suwannee River Basin, near Quitman in Brooks County Georgia, next to Okapilco Creek, which flows into the Withlacoochee River and then the Suwannee River. We'll be watching.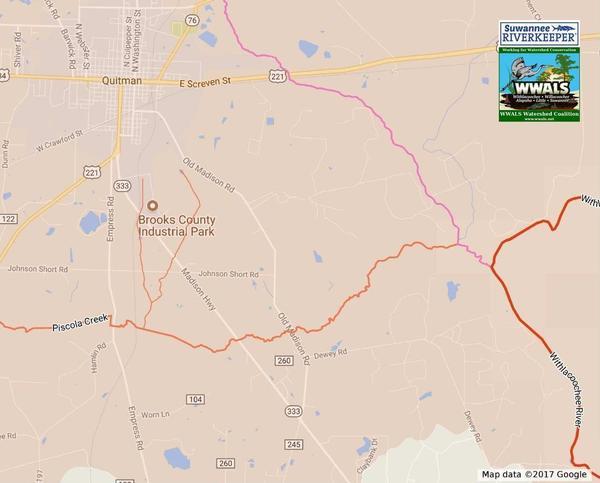 Video by Environment Florida, starring Merrillee Malwitz-Jipson (Sierra Club), Jeniffer Rubiello (Environment Florida), and Heather Govern (attorney, National Environmental Law Center), and Whitey Markle (Suwannee-St Johns Group, Sierra Club Florida). Continue reading