Update 2018-12-21: GA-EPD daily online Sewage Spill Reports!
Update 2018-12-14: Now plus a petition individuals can sign.
Update 2018-12-12: Four more Georgia groups make 31: Georgia Women (And Those Who Stand With Us), Atlanta Audubon Society, Chattahoochee Parks Conservancy, and No Ash At All—Wayne County.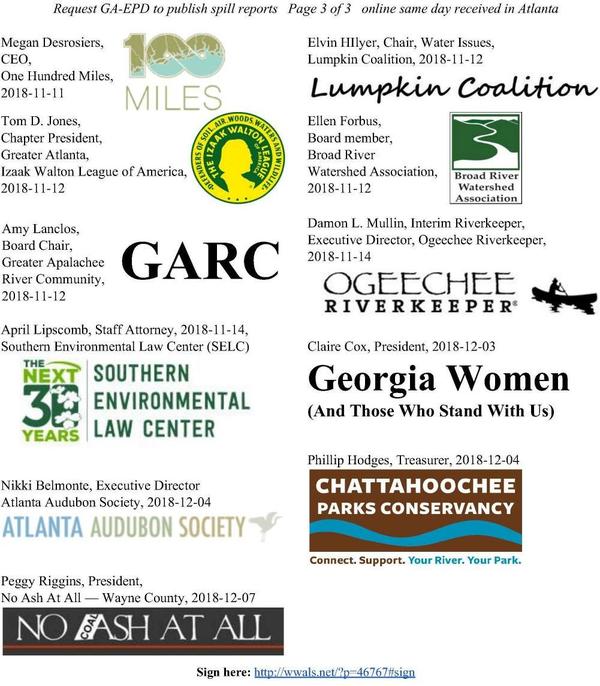 Florida groups: you can sign on, too, like some already have!
Update 2018-11-15: Three more Georgia groups make 27: GARC, Ogeechee Riverkeeper, and SELC. Plus slides: Continue reading →