Update 2022-02-02: Sprawl in an aquifer recharge zone back on the Lowndes County Commission agenda 2022-02-08.
Update 2022-01-09: Cancelled: Lowndes County Commission Meetings 2022-01-10, so expect expect the contentious Miller Bridge Road subdivision that was withdrawn last time to be back with larger lot sizes at the January 24 and 25 Commission meetings.
The subdivision WWALS E.D. Gretchen Quarterman spoke against at the November Planning Commission meeting was withdrawn before the December Lowndes County Commission meeting.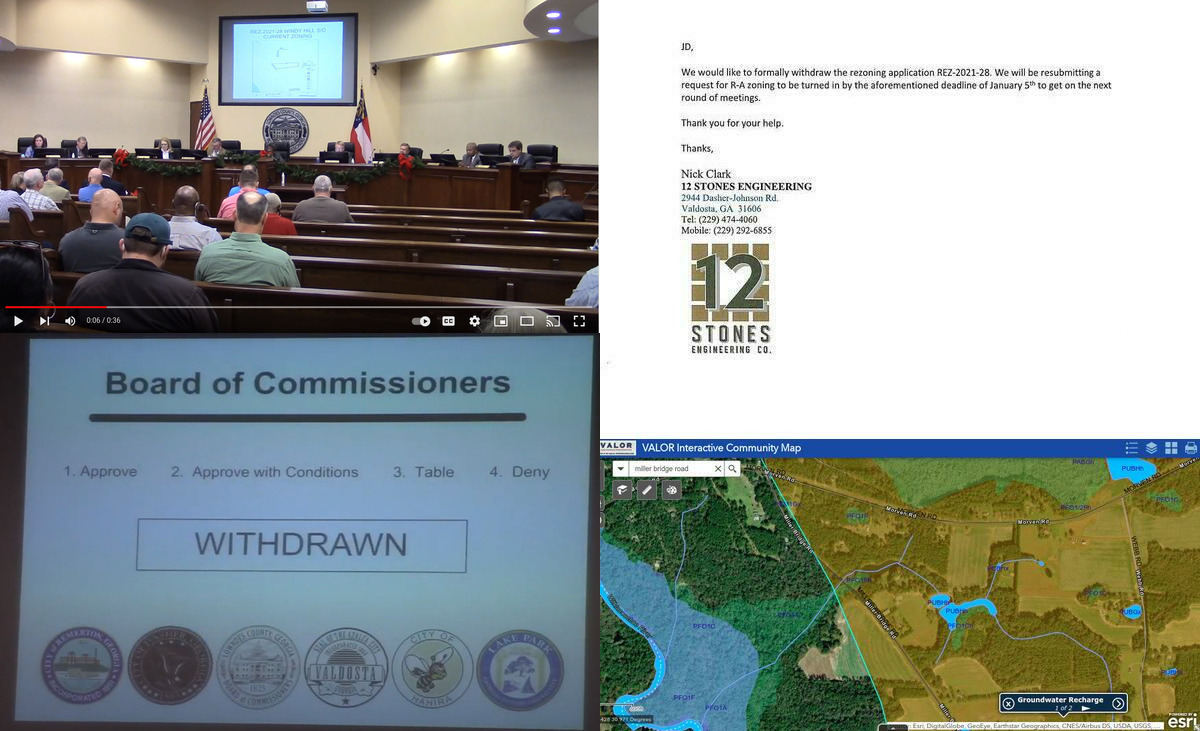 Lowndes County Commission, Rezoning withdrawn temporarily, Aquifer recharge zone
But the withdrawal letter said they would be back with a new plan by January 5th. The subject property near the Little River is still in an aquifer recharge zone, and far outside any appropriate Character Area in the Comprehensive Plan. Continue reading →