The reporter quoted extensively from the WWALS amended petition, and got responses from Spectra Energy and the Florida governor's office. Spectra claimed it's safer than other pipeline companies, which is like saying one cigarette is safer than another. You know what's safer? Stop smoking! And stop building pipelines: go straight to solar power for the Sunshine State.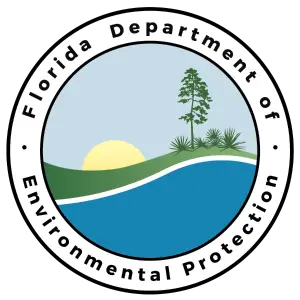 Dan Christensen, Florida Bulldog, Pipeline foes ask DEP to deny key permit; Cite 'conflict of interest' by Gov. Scott,
Opponents of a proposed natural gas pipeline in North Florida are asking Florida regulators to reject the project, citing both dangers to the environment and a "conflict of interest" by the regulators' boss, Gov. Rick Scott.

The Florida Department of Environmental Protection announced in July its intention to award a crucial environmental permit and rights to drill beneath riverbeds that would allow Houston-based Spectra Energy (NYSE:SE) to construct the controversial, $3-billion Sabal Trail Transmission.

State records show Spectra Energy's investors have included Gov. Scott.

On Friday, the nonprofit WWALs Watershed Coalition, an affiliate of the Waterkeeper Alliance, filed an amended petition asking the DEP to deny the permit or "at the very least" re-route the underground pipeline to avoid "the sensitive karst terrain that underlies north central Florida…especially drilling under the Withlacoochee, Suwannee and Santa Fe rivers."

"The risk is not just to these waters…it is to the entire State of Florida whose growing population relies on the Floridan aquifer for much of its drinking water," says the 34-page petition filed by WWALs president John S. Quarterman. The Floridan aquifer underlies all of Florida and parts of Alabama, Georgia and South Carolina.
After quoting from the petition about Sabal Trail's sorry safety record, including one of its pipelines blowing up under the Arkansas River in May, the reporter got a quote from Spectra:
"Our safety record is better than the industry average," said spokeswoman Andrea Grover. "Our reportable incidents were approximately half the rate of the industry average during the past five years."

During the same period, Grover said, Spectra Energy operates about four percent of the nation's natural gas transmission pipelines, yet received only two percent of the enforcement actions initiated by U.S. Department of Transportation's Pipeline and Hazardous Materials Safety Administration.
This is the same Andrea Grover who in October 2013 and again in December 2013 was "not familiar" with PHMSA's Final Order December 2012 to Spectra CEO Greg Ebel citing five points of negligence, corrosion, and leaks and saying Spectra didn't follow federal law or its own corporate procedures. She also disclaimed all knowledge of the record $15 million 1989 EPA fine against Spectra for leaking PCBs at 89 sites along a Spectra pipeline. If other pipeline companies have worse records than Spectra's three-decade rap sheet of negligence, corrosion, negligence, explosions, property damage, and fatalities, theirs must be pretty bad.
But all that's beside the point. To not get cancer from smoking, stop smoking! To not have sinkholes, leaks, or explosions from a pipeline, don't install a pipeline!
The Sunshine State can go straight to solar power, as the Florida, Georgia, and Alabama Sierra Club chapters said in March 2014. Solar power is even less expensive now. Meanwhile, Georgia has become the fastest-growing U.S. solar market and Florida has a bill in its legislatureo right now to facilitate solar financing like the law Georgia passed this year. While Georgia Power is building solar farms all over Georgia, Gulf Power is building 120 MW of solar power at military bases in the Florida panhandle.
Why should Florida accept any risk of the Sabal Trail pipeline blowing up under the Suwannee River like under the Arkansas River? As the petition says,
"Why is Florida DEP trusting this company with our valuable natural resources?"
There's much more in the Florida Bulldog article, including the Florida Governor's office claiming there's no conflict of interest, despite the several Florida Bulldog revelations that the governor's blind trusts apparently aren't completely blind.
-jsq
Short Link: