Other counties in Florida, Georgia, and Alabama can follow this example from Hamilton County, now emulated by Suwannee County. Coming on the heels of the historic 34 aye to 128 nay defeat of Sabal Trail river easements in the Georgia legislature, this invading Spectra Energy pipeline has run into some hard shoals, with sinkholes ahead.
Commissioner Wesley Wainwright proposed to send the letter to the U.S. Army Corps of Engineers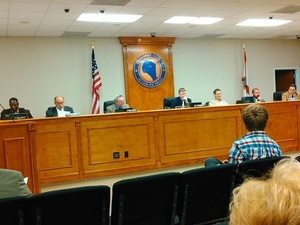 asking them to come see for themselves and do an indepedent report, pointedly adding he still supports the pipeline, but he thinks the discrepencies revealed by the gelogical report by local Practicing Geologist Dennis Price were worth asking the Corps to investigate. Wainwright was the only Suwannee County Commissioner who did not go on the 18 Febuary 2016 hike led by Chris Mericle. Nonetheless he reiterated in the meeting, as he had told the Suwannee Democrat, that through his own investigations he had also determined there were sinkholes far closer to Sabal Trail's proposed pipeline path than Sabal Trail had said.
Wainwright asked for only Commissioners to speak, saying he didn't want to get into another session like the previous extensive citizen discussion, apparently referring to the December Commission meeting in which the future of energy was discussed.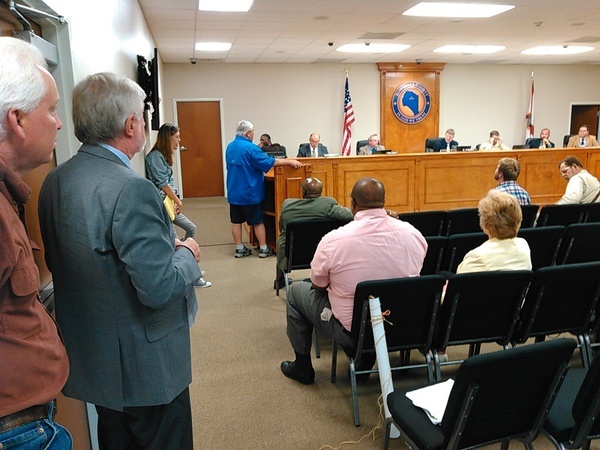 Yet Florida law requires citizens to be able to speak, and Continue reading →