Daily Archives:
April 4, 2016
Withlacoochee River at US 41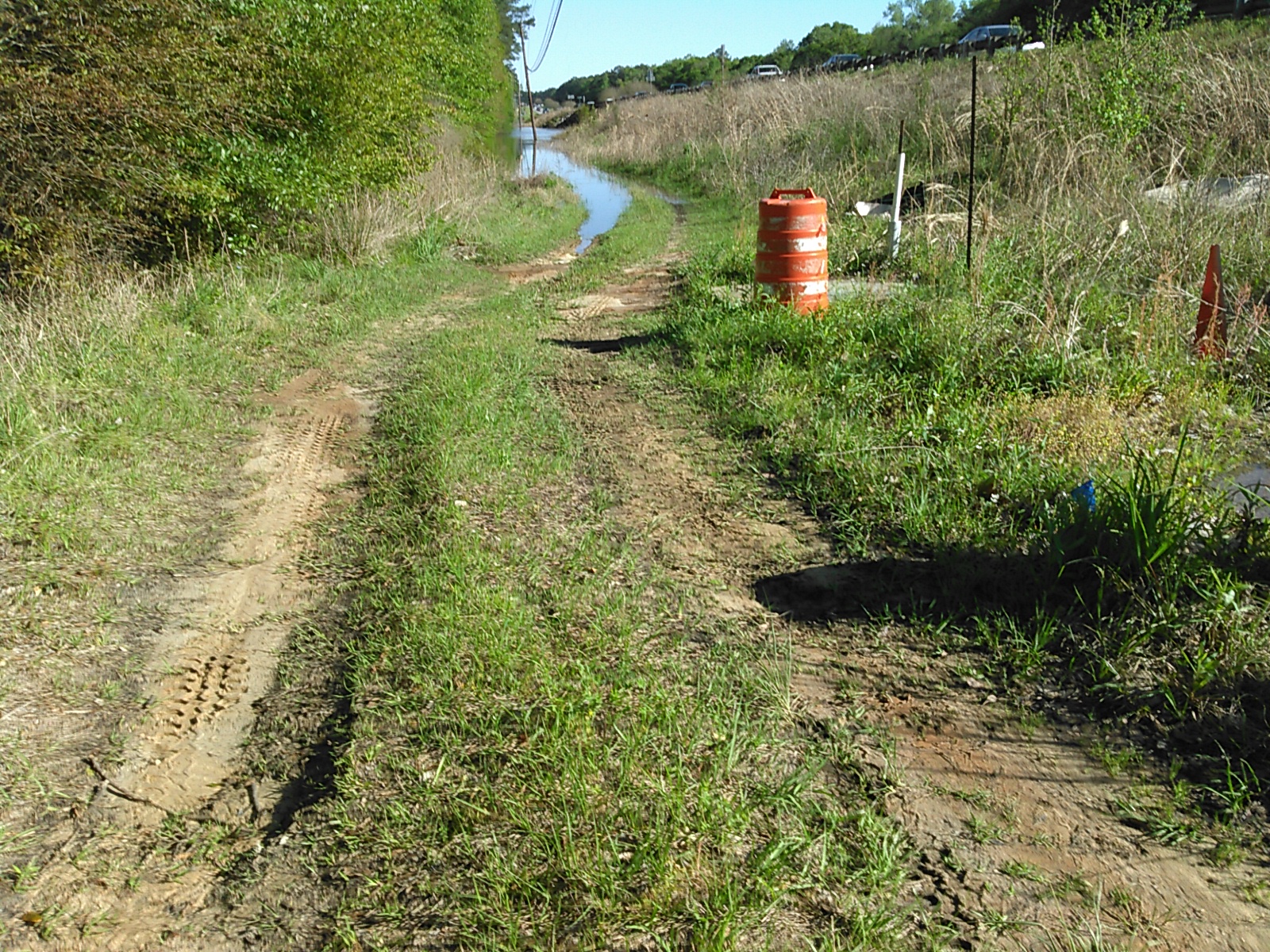 Wondering why Valdosta is having an overflow problem? It was rain on Valdosta, and north of Valdosta.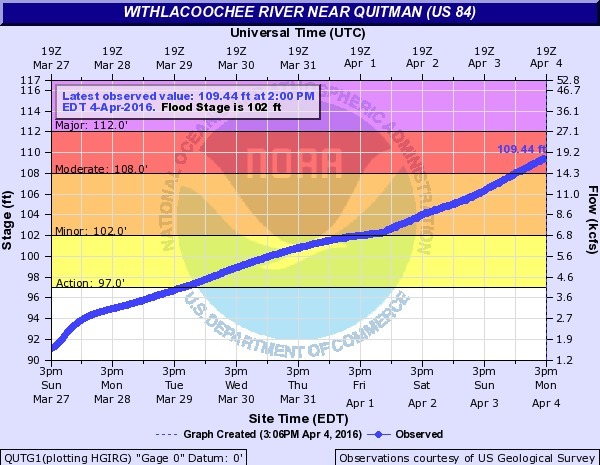 Not so much northwest on the Little River, nor even west on Okapilco Creek: Continue reading →
Update 2016-04-05: Here are the details, and force main and new WWTP on line by May.
Valdosta spilled more wastewater over the weekend, according to Valdosta City Council Tim Carroll, who called just now.
The Withlacoochee River is out of its banks, actually up on the property containing the Withlacoochee Wastewater Treatment Plant (WWTP), but "according to the experts" not going to threaten the plant. "But lines are underwater".
Water is not even close to the new WWTP currently under construction, according to Carroll. And the new force main project should deal with much of the manhole overflow problem on the west side of Valdosta in the Withlacoochee basin, for example into Sugar Creek.
On the east and southeast, in the Alapaha basin, Continue reading →