Sabal Trail offers $60,000 to a library in Suwannee County, the only county through which every path ever proposed by Sabal Trail would pass.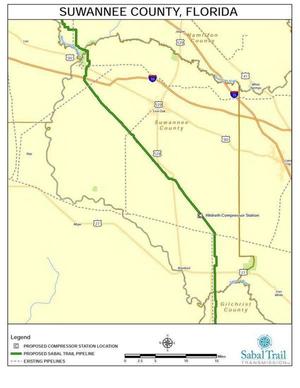 The same Florida county where another hydrogeology report says Sabal Trail's 36-inch fracked methane pipeline drilling would risk springs, caverns, the Suwannee River, and everyone's drinking water in the Floridan Aquifer.
If you think $60,000 or $60 million or $3 billion is not enough for that hazard to our water and property rights, you can come and say so.
When: 6PM Tuesday July 5th 2016
where: Judicial Annex
218 Parshley St. SW
Live Oak, FL 32064
Event: facebook
What: On the agenda for the Suwannee Board of County Commissioners: Continue reading →