FOR IMMEDIATE RELEASE
Jasper, Florida, July 1st 2016 — Another independent professional geologist reveals more omissions and discrepancies in pipeline company reports and faults in federal oversight of the Sabal Trail pipeline: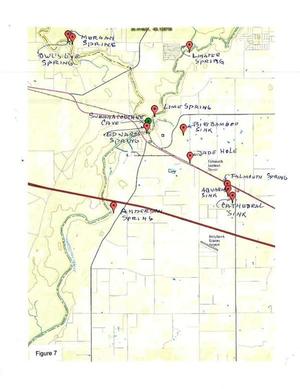 groundflow actually goes the other way, drilling under a river will change water flow in the Floridan Aquifer, and there is very high risk of sinkhole collapse. An indigenous Floridian commissioned this scientific report to protect his mother, the living earth. This geological report provides compelling additional reasons for the U.S. Army Corps of Engineers (USACE) to open a new process to evaluate this and other new information.
Bobby C. Billie, one of the Clan Leaders and Spiritual Leader, Council of the Original Miccosukee Simanolee Nation Aboriginal Peoples, asked professional geologist and hydrologist Peter Schreuder, P.G. to conduct investigations at the proposed Sabal Trail crossing under the Suwannee River from Hamilton County and under U.S. 90 in close proximity to the Falmouth Cave System in Suwannee County.
This Schreuder report concludes about the Floridan Aquifer System (FAS): Continue reading →