Finally ready for prime time and a ribbon cutting: the new, uphill, out-of-the-floodplain, long-awaited Withlacoochee Wastewater Treatment Plant (WWTP) and Force Main,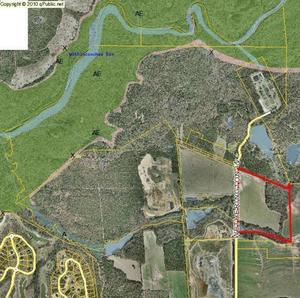 which have not overflowed or otherwise caused sewage spills in the recent rains, so maybe Valdosta's chronic problem smelt downstream all the way to the Gulf is perhaps finally fixed. Congratulations, Valdosta!
When: 8AM Tuesday July 12th 2016
Where: At the new WWTP on Wetherington Lane, north off US 84, west of I-75 exit 16
Invitations: Paper invitations were mailed last week, including to counties and health departments downstream in Florida, according to Sementha Mathews. If you didn't get one, contact her, and she says the event is in any case open to the public.
Update 2016-05-30: Sementha Mathews says the paper invitations were mailed Tuesday (day before yesterday), so they should arrive by the end of the week. Arrived.
Contact: Sementha Mathews Continue reading →