The biggest, dirtiest, coal plant in the country is losing the owners of one of its four units: Plant Scherer, near Juliette, Georgia, north of Macon. Florida Power & Light (FPL) and the Jacksonville Electric Authority (JEA), are bailing out of their 76.4% and 23.6% shares of unit 4, by January 2022. Somebody else may buy into unit 4, and thus Georgia Power may keep it running. But maybe not, considering the reason for FPL and JEA exiting is that the plant is no longer economical to run. Meanwhile, where will the coal ash go?
At least maybe soon less mercury will go into the air and come down in the Withlacoochee and Alapaha Rivers and the Okefenokee Swamp.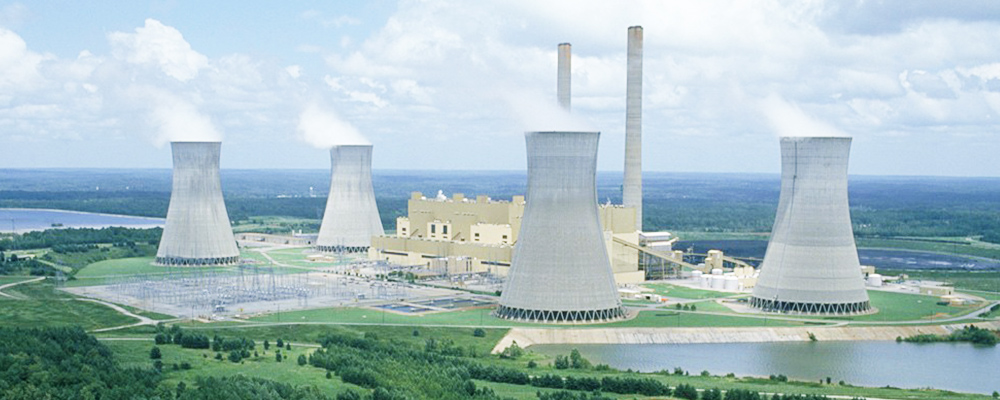 Photo: JEA. Plant Scherer, located near Macon, Georgia, is operated by the Georgia Power Company. Unit 4, one of the four steam units located at the site, is partially owned by JEA. Unit 4 uses coal to produce JEA's 200 MW portion of electricity output, which is delivered to Jacksonville over large, high-voltage electric transmission lines.
This move was signaled in FPL's Ten Year Power Plant Site Plan 2020 – 2029, Submitted To: Florida Public Service Commission, April 2020:
(i) Retirement of Existing Generating Units That Are No Longer Economic to Operate:

…the retirement of FPL's ownership portion (approximately 76%) of the coal-fueled Scherer Unit 4 unit in Georgia is planned by January 2022. FPL's ownership portion of this unit is approximately 630 MW.
The news is not all good. Brendan Rivers, wjct, 26 June 2020, JEA Approves Plan To Close Unit At Plant Scherer, 1 Of Nation's Biggest Carbon Emitters,
The transaction approved by the board includes JEA entering into a Continue reading →