With James Bell whose Mitchell Co. land is being bulldozed right now. He made a video statement which we will post later.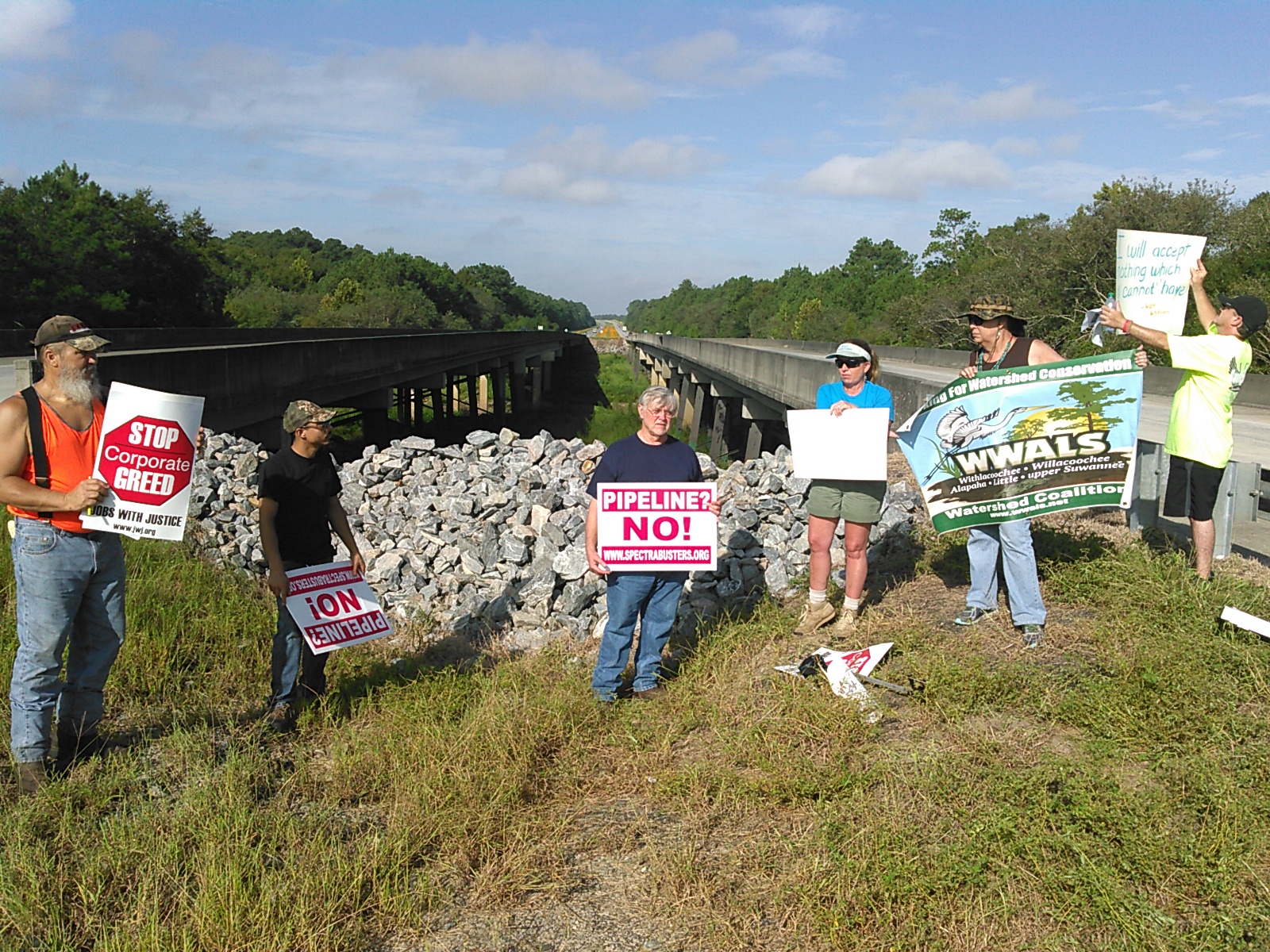 The Valdosta Daily Times sent a reporter to this event, Protect Withlacoochee River from Sabal Trail @ US 84 2016-09-17, #NoDAPL, #NoSabalTrail, #WaterIsLife. The reporter indicated a story would probably appear Monday or Tuesday.
Update 2016-09-26: The VDT story appeared Friday.
There is no excuse for Continue reading →