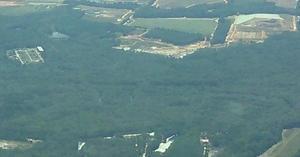 Uphill and farther from the river: the new Withlacoochee Wastewater Treatment plant (top left of center) seen next to the old one, the Pecan Row Landfill, and the Withlacoochee River. Come ask your questions for the entire Suwannee River basin about wastewater and flood prevention this Thursday, October 27th 2016, at the Valdosta City Hall Annex. The $60 million in fixes so far and those still in progress are a big improvement for everybody downstream to the Gulf on the Withlacoochee, Alapaha, and Suwannee Rivers, and upstream on the Withlacoochee and Little River Water Trail.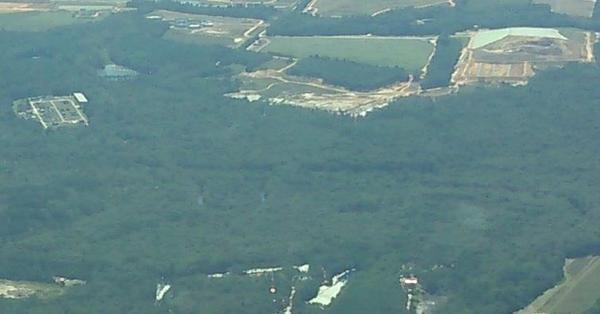 Old and New WWTP and landfill, 30.8212690, -83.3581890
Thanks to Southwings and pilot Roy Zimmer for this flight for WWALS Watershed Coalition.
-jsq
You can join this fun and work by becoming a WWALS member today!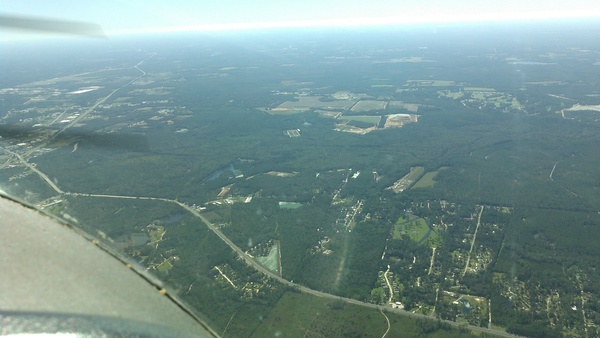 GA 133, Little River Confluence with Withlacoochee River, Old WWTP, New WWTP, Landfill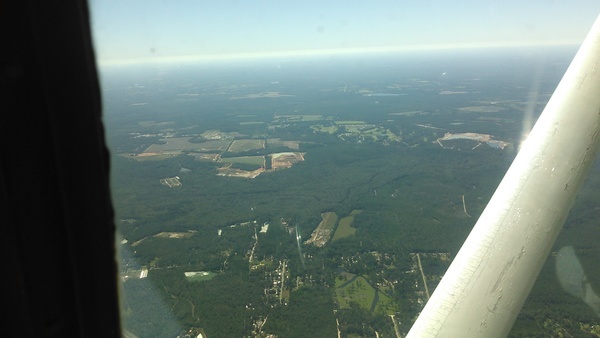 WWTP, Landfill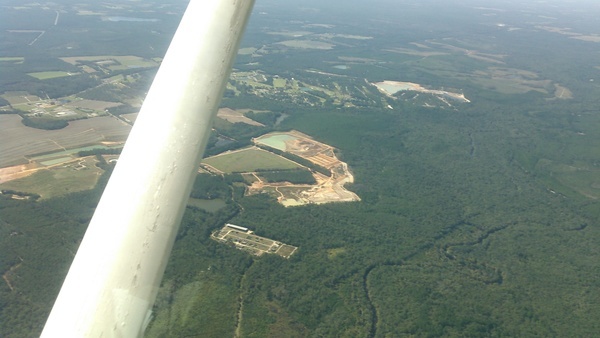 Old WWTP, Landfill, River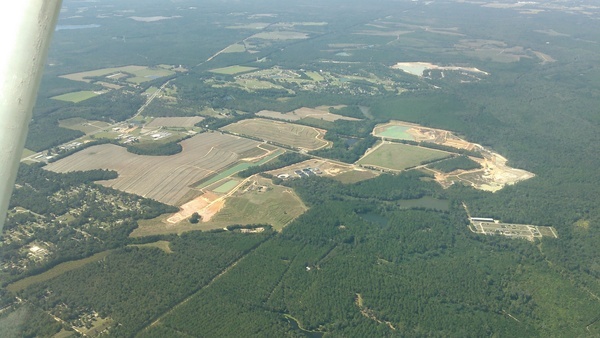 Old and New WWTP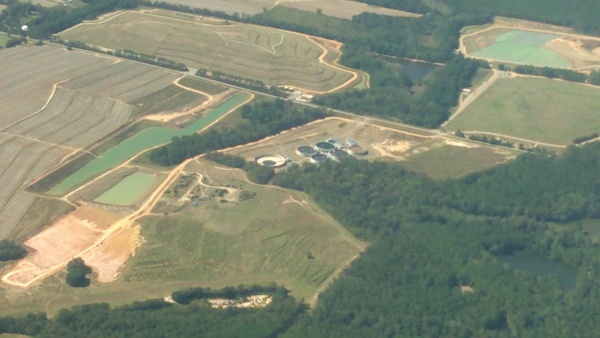 New WWTP


John S. Quarterman (WWALS), Dominick Gheesling, Roy Zimmer (Southwings), Jim Tatum (OSFR)
Short Link: