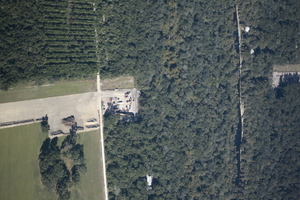 Sabal Trail plans to start drilling here in the next few days. I count three houses within the blast radius just in this picture at the Santa Fe River just east of US 129 in Suwannee and Gilchrist Counties, Florida. See also Jim Tatum's pictures of this Santa Fe River Sabal Trail HDD location from this flight.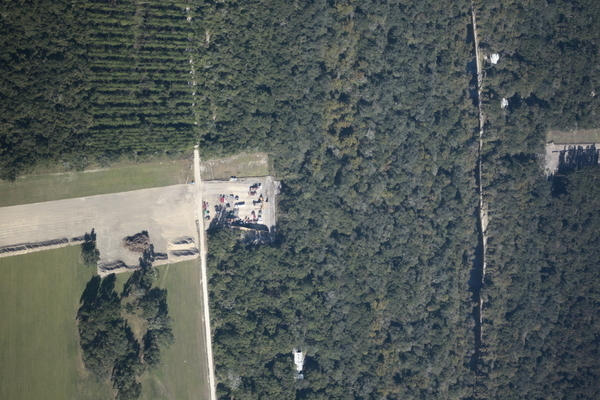 South to North HDD, 29.9122530, -82.8515280
Here's a playlist of WWALS videos:

Aerials, Sabal Trail, HDD, Santa Fe River, Florida 2016-10-22
Videos by John S. Quarterman for WWALS Watershed Coalition, Inc.
Thanks to Southwings for the flight.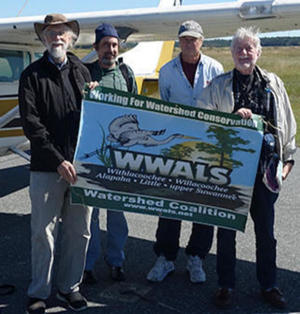 John S. Quarterman (WWALS), Dominick Gheesling, Roy Zimmer (Southwings), Jim Tatum (OSFR)
Thanks to Dominick Gheesling for taking these pictures in the air; thanks to Phil Hubbard for the camera and lens, thanks to Julie Bowland for producing, thanks to Jim Tatum of Our Santa Fe River for coming along, thanks to Roy Zimmer of Southwings for the flight, and thanks to Dave Moore of Southwings for patience.
See also What is that yellow thing in the Withlacoochee River, Sabal Trail, at HDD US 84 between Quitman and Valdosta, GA? More posts will be listed in the WWALS Sabal Trail Issue web page, which also gives ways you can help stop this unnecessary, destructive, and hazardous fracked methane boondoggle.
-jsq
You can join this fun and work by becoming a WWALS member today!
More pictures by Dominick Gheesling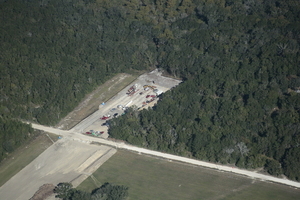 South HDD, 29.9087010, -82.8513240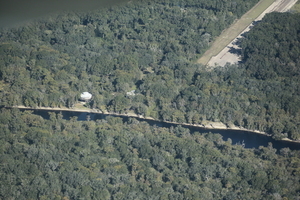 Round house, north HDD with red pipe, 29.9143360, -82.8527370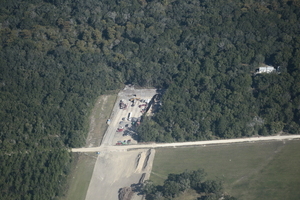 South HDD, house within blast radius, 29.9095950, -82.8493030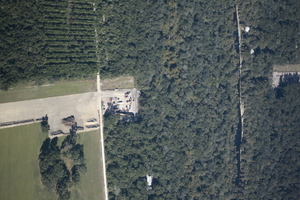 South to North HDD, 29.9122530, -82.8515280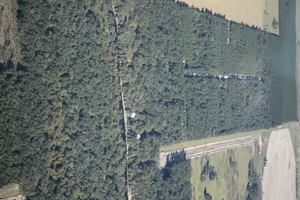 North HDD perspective, 29.9229340, -82.8516850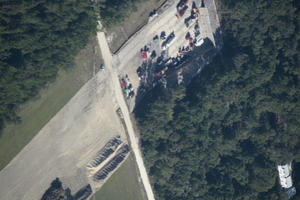 South HDD detail with house, 29.9084960, -82.8517940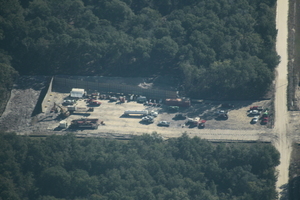 South HDD, NW 117th Place, 29.9079260, -82.8512650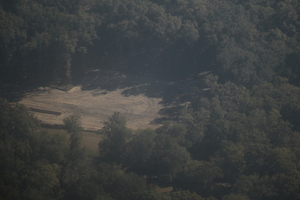 North HDD empty, 29.9159350, -82.8515900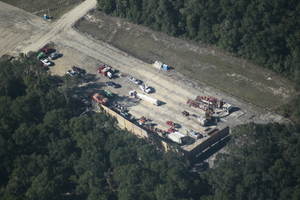 s. to South HDD, 29.9094840, -82.8510060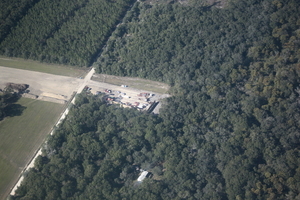 sw to South HDD, 29.9105020, -82.8488150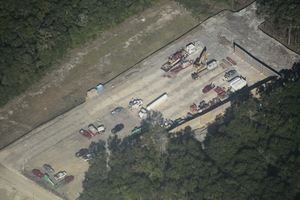 nw to South HDD, 29.9075360, -82.8496920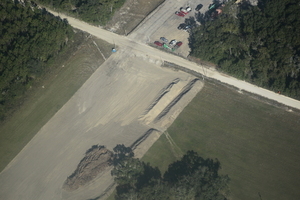 dirt piles across road from South HDD, 29.9073970, -82.8509970
Short Link: