These figures tell the story of springsheds in a coastal lowland karst plain such as much of the Suwannee River Basin. Maybe you already know all this, but if you don't, these pictures may help make sense of Springsheds and Water Withdrawal Permits in the Suwannee River Basin.
A spring is fed from a ground-water basin.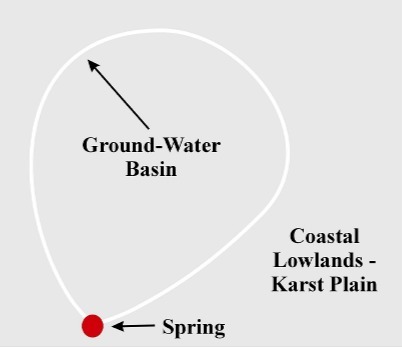 Protecting the immediate area around a spring is not enough, since its water comes from a much larger springshed that should also be protected.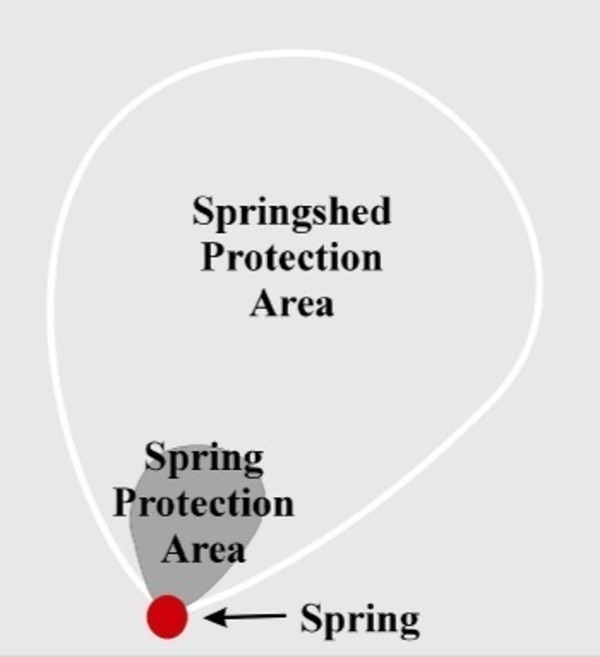 Water flows differently underground, especially in karst limestone like swiss cheeze, so a ground-water basin is not the same as a surface-water basin.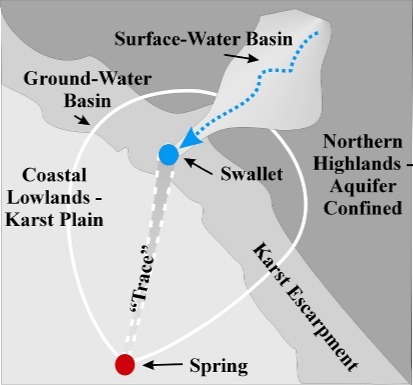 The obvious spring protection area may run from the swallet to the spring, but the needed springshed protection area can be much larger. And don't forget the surface water protection area above the swallet.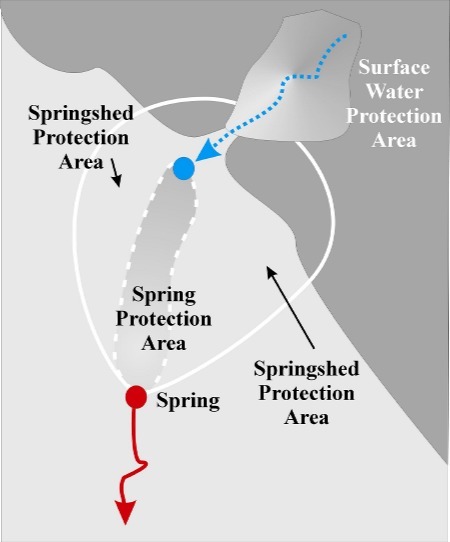 A cross-sectional view of the Floridan Aquifer confined and unconfined.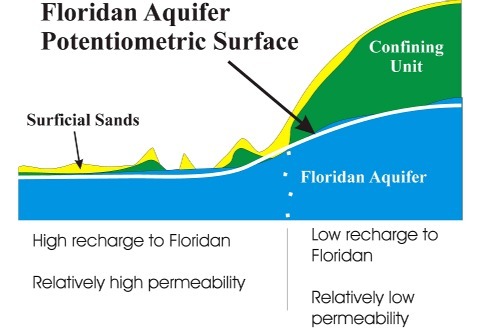 A topological map view, including a river below a spring.. The surface water disappearing into a swallet and reappearing at a spring near a larger river matches the description of the Alapaha River going into the Alapaha River and Dead River Sinks and coming back up at the Alapaha Rise, which flows into the Suwannee River.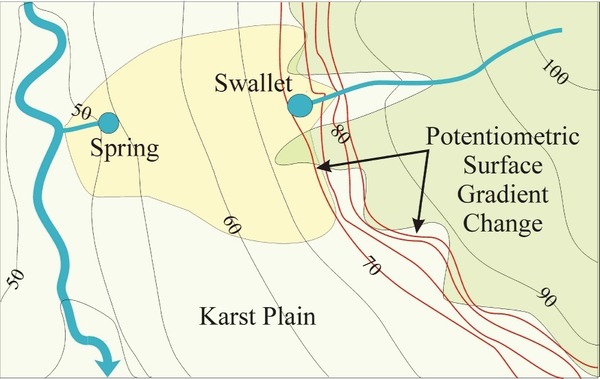 There's text to go with the figures, in DELINEATION OF SPRING PROTECTION AREAS AT FIVE, FIRST-MAGNITUDE SPRINGS IN NORTHCENTRAL FLORIDA, Prepared For The Suwannee River Water Management District, Live Oak, Florida, By SDII Global Corporation, Tampa, Florida, September 13, 2004.
-jsq, John S. Quarterman, Suwannee RIVERKEEPER®
You can join this fun and work by becoming a WWALS member today!
Short Link: