Here are the signs Sabal Trail planted Friday at the Suwannee River.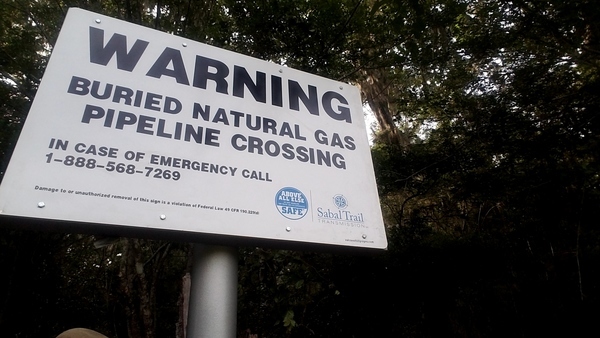 Updated 2017-05-23: Clarify what the google map is about.
See the Google map for the locations of these pictures. The signs are probably related to Sabal Trail asks FERC to authorize turning on gas 2017-05-17. See also Suwannee County HDD, Sabal Trail, 2017-05-20 showing Sabal Trail has hidden the "depressions" they admitted to recently.
And see elected officials a year ago hike past the sinkholes in Suwannee River State Park that Sabal Trail drills under.
-jsq, John S. Quarterman, Suwannee RIVERKEEPER®
You can join this fun and work by becoming a WWALS member today!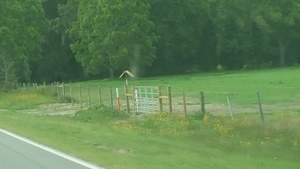 CR 141 Sabal Trail entrance, 30.4155556, -83.1761111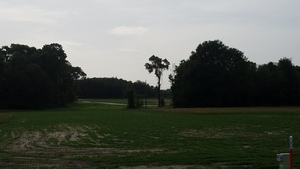 n. from CR 141, Sabal Trail, 30.4161875, -83.1761392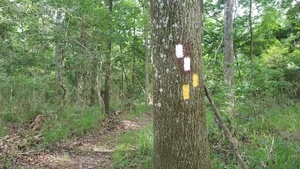 New trail blazes, 30.4109823, -83.1600563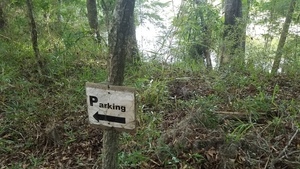 Parking sign, 30.4088900, -83.1603980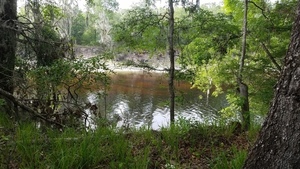 Suwannee River, 30.4085670, -83.1580930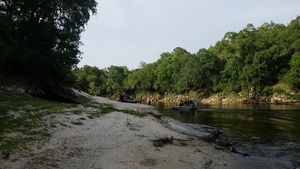 Airboats, 30.4082340, -83.1558940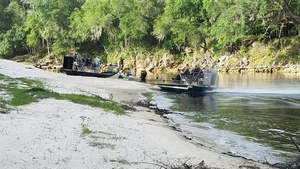 Airboats closeup, 30.4078446, -83.1562447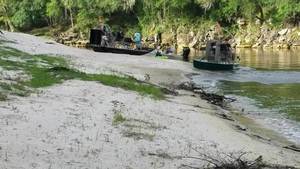 Movie: Airboats (3.3M), 30.4084380, -83.1558300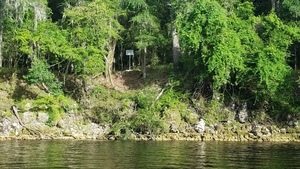 Pipeline sign on Suwannee County bank, 30.4077778, -83.1561111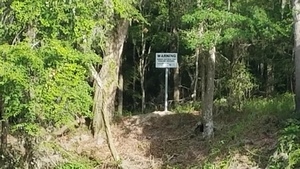 Warning, 30.4076760, -83.1554000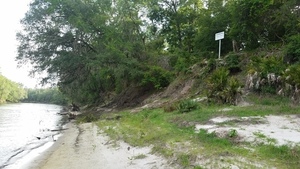 Pipeline sign on Hamilton County bank, 30.4078446, -83.1562447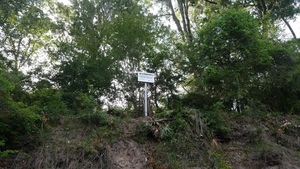 From river to pipeline sign, 30.4077150, -83.1562550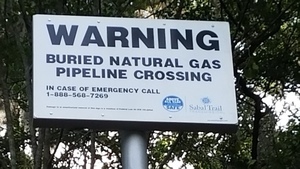 Closeup pipeline sign, 30.4077778, -83.1561111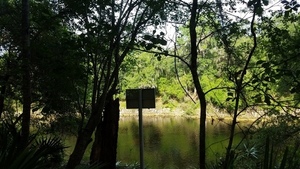 Sign from SRSP trail, 30.4062131, -83.1527877

Sign post, 30.4072012, -83.1568029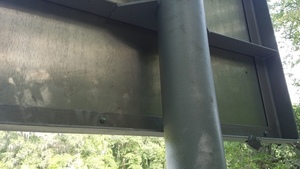 Back of sign, 30.4072012, -83.1568029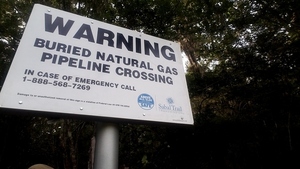 WARNING, BURIED NATURAL GAS PIPELINE CROSSING, IN CASE OF EMERGENCY CALL 1-888-568-7269, Sabal Trail Transmission, 30.4069444, -83.1566667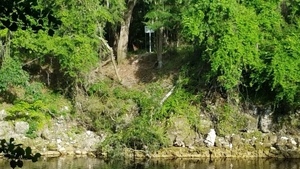 Suwannee County sign across river from SRSP trail, 30.4072222, -83.1563889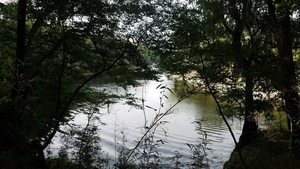 N. up Suwannee River 30.4075520, -83.1567065
Follow this link for the interactive google map, or it's also embedded below.
Short Link: