The attorney got the judge's attention for a few minutes, after waiting an hour, then the defendant was sent away until August 8, 2017 at 1PM at the same Suwannee County Courthouse.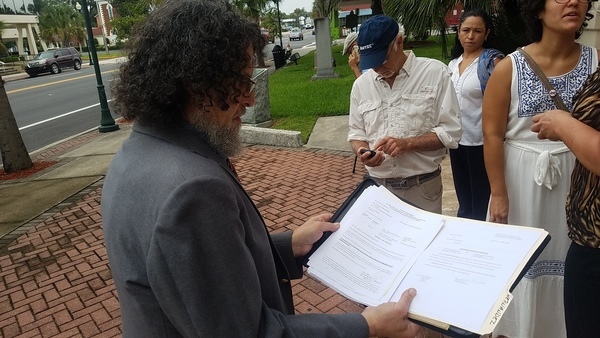 Here is Kaithleen Hernandez' attorney Steven Glazer looking puzzled afterwards, because he came for a hearing and the judge said this was not a hearing, rather an arraignment.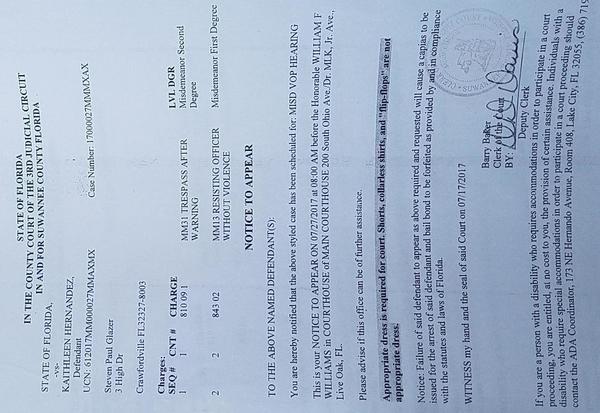 The judge's name is listed as William F. Williams, III. He is the same as Judge Lin Williams.
This notice has two case numbers:
UCN: 612017MM000027MMAXMX
Case Number: 17000027MMMXAX
And it clearly says:
You are hereby notified that the above style case has been scheduled for: MSD VOP HEARING.
I don't know what MSD means. VOP means Violation of Probation.
Notice that word "HEARING".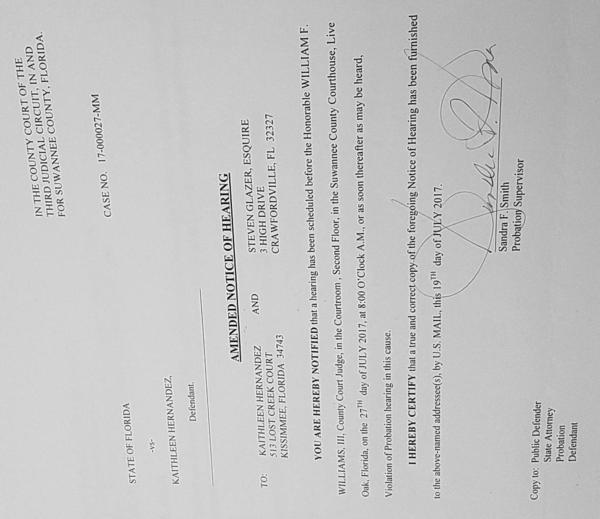 You can see the case number on there is:
17-000027-MM
Which is more or less the same as the second one on the original notice.
And it says:
You are hereby notified that a hearing has been scheduled….
There's that word "hearing" again.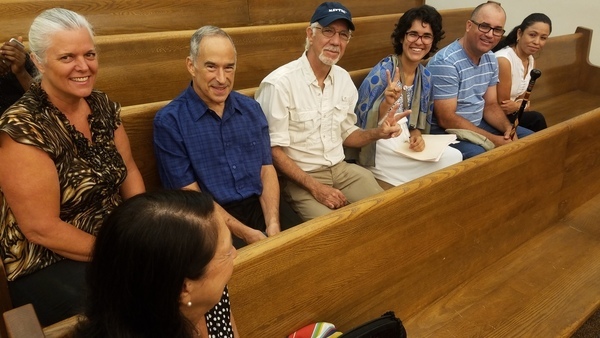 So we came and waited for the judge. Most people were there by 8AM. The judge was due to arrive by 9AM. He was a little late. Then his Internet connection didn't work.
The judge asked attorney Glazer if, since he had to drive two hours to get there, would he mind if his case was first. To which the attorney readily agreed. The prosecutor, on the other hand, said he was not ready. And the judge said this was an arraignment, not a hearing, and that's the way it works.
Various sources agree with the judge that first there's an arraignment, and at a later date there's a hearing. However, it is puzzling that the notices said "hearing", not "arraignment".
Update 2017-07-29: Kaithleen Hernandez says there was already an arraignment on July 11, 2017. See also correction below about chewing gum.
Finally, Judge Williams scheduled the hearing for 1PM on August 8th in the same location.
I took a couple of pictures of the proceedings, but a bailiff told me not to, so I won't post them. Also, Kaithleen the defendant's father was told not to chew gum, and Pete had to take off his hat. So we were just trouble all around.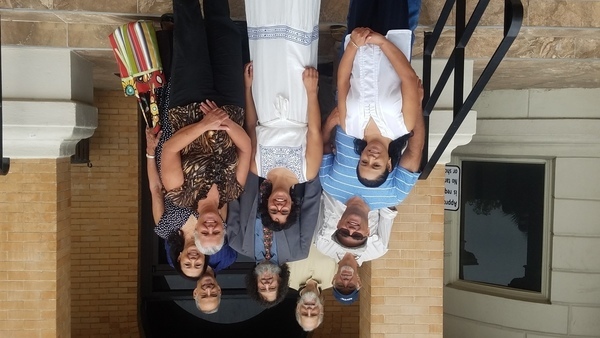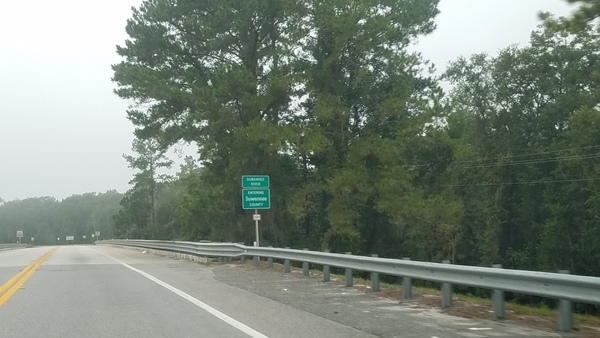 I am not an attorney, so I will not speculate on whether the preponderance of the evidence shows or does not show that the defendant willfully made a substantial violation of her probation.
However, I do know that if the Florida Department of Environmental Protection had actually protected the Suwannee River against the invading Sabal Trail fracked methane pipeline, there would have been no protesters and no need for a hearing. More background in the previous post.
See you Tuesday August 8, 2017, at 1PM in the Suwannee County Courthouse in Live Oak.
-jsq, John S. Quarterman, Suwannee RIVERKEEPER®
You can join this fun and work by becoming a WWALS member today!
Short Link: