The good news: no wastewater spills from Valdosta since January.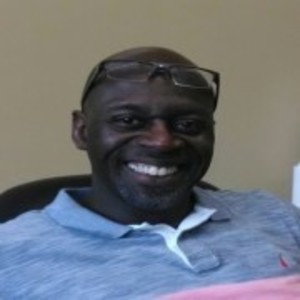 And Valdosta has a new Utilities Director: Darryl Muse, formerly of Ocala, Marion County, Florida. While at Ocala, Muse handled converting septic tanks to city sewer and a wastewater plant upgrade, both to protect springs. Maybe he will be more sympathetic to people downstream in Florida than certain officials still with the City of Valdosta.
Having completed the installation of the new Withlacoochee Wastewater Treatment Plant and the the force main at the Y on Gornto, Valdosta Utilities Director Henry Hicks retired a few months ago. I'm told the two knew each other when they both worked in Florida years ago.
City of Valdosta PR, 28 August 2017, City Welcomes Darryl Muse as New Utilities Director,
The City of Valdosta welcomes Walter "Darryl" Muse as the new Director of Utilities, effective Sept.18, 2017. Muse brings with him to the city nearly a quarter of a century of experience in the operation and management of water and wastewater systems in the public sector.

Muse served the City of Ocala, Florida, for eight years as the Assistant Director of Engineering and Water Resources, and for 14 years prior to that in various utility management positions for Ocala. In his new position at the City of Valdosta, Muse will supervise over 100 department employees, providing services to over 20,000 water and wastewater customers, and delivering over 4 billion gallons of water to the residential, commercial and industrial customers of the city's utility system.

"I have been extremely impressed with the City of Valdosta and its reputation, leadership, and dedication to its citizens. I am most impressed with the professionalism and teamwork among the city's department heads and how welcoming the city has been to me in the interview process," said Muse. "It is an honor and a privilege to join the Valdosta City team, and I plan to do nothing less than my best to earn the trust and respect of all. My wife and I are excited to make Valdosta our new home."

In his most recent position for the City of Ocala, Muse was responsible for oversight of the city's Water and Wastewater Department, Stormwater, Traffic Engineering and Capital Projects. This included two water treatment plants, three wastewater reclamation facilities, a NELAC certified laboratory, Industrial Pre-treatment, and 130 lift stations serving over 55,000 customers while maintaining full compliance with all federal, state and local regulatory requirements.

"The City is extremely pleased with the selection of Darryl Muse as our new Director of Utilities," said City Manager Larry Hanson. "His professional experience and customer-oriented attitude will allow him and the Utilities Department staff to continue the significant progress the City of Valdosta has made in planning, developing and constructing new systems and facilities to support the continued growth of our community."

Muse received a Bachelor of Science in Electrical Engineering from Southern Illinois University and a Master's Degree in Business Administration from Nova Southeastern University. He is a graduate of the Leadership Ocala/Marion program and has served as a Board Member and Chairman of the United Way of Ocala.

Muse is a veteran, having served four years in the U.S. Navy. He and his wife, Earlene, have two daughters: Amy, 24; and Raven, 17.

Muse is filling the vacancy left by former Utilities Director Henry Hicks, who retired earlier this year. To contact Muse after Sept.18, call 229-259-3592.
The only picture I could find of the new Utilities Director was from Business Review USA's writeup on Ocala Utility Resources, W. Darryl Muse, Utility Manager,
Executive Bio

Mr. Muse has Bachelors' degree in Electrical Engineering from Southern Illinois University and a Masters in Business Administration from Nova South Eastern University, in Fort Lauderdale, Florida. He is a graduate of Florida State University as a Certified Public Manager and is a member of the American Society of Civil Engineers. Mr. Muse has spent most of his career in Public service, working for the Department of Defense as an Aerospace Program Manager; as a Professor in Florida's State College and University system; and now as the Utility Manager of the City of Ocala's Water Resources Department.
Darryl Muse has converted septic tanks to city sewer service to protect springs. Fred Hiers, Ocala StarBanner, 2 June 2015, City OKs plan to eliminate hundreds of septic tanks,
The septic tanks targeted for the program generally run from northeast of the springs sweeping to its southwest, but Darryl Muse, assistant director of the water and sewer department, said anyone who wants to have their septic system shut down is eligible for the project as long as city sewer service is available to their home.

"This is just the beginning. (But) these are the septic tanks that have the greatest effect on the springs," Muse said.

Florida statutes require that Florida residents who use septic tanks but have access to municipal sewer services must hook up to that municipal service. Muse said that Ocala residents, however, have not been forced to do so.

Typically, the expense has been too high for residents and there has not yet been an organized enforcement effort by either the state or most cities to force the issue, he said.

Septic tanks account for about 40 percent of the nitrogen that annually makes its way into the groundwater and eventually bubbles up from Silver Springs, according to a Florida Department of Environmental Protection study last year. Most of the remaining nitrogen comes from agricultural businesses and fertilizer.

Likewise, an estimated 21 percent of the nitrogen that annually makes its way into Rainbow Springs can be attributed to area septic tanks, according to a similar Florida Department of Environmental Protection study.

There are more than 50,000 septic tanks in Marion County and about 3,000 in Ocala's utilities service area.

The city will send letters to the owners of the septic tanks asking they close down their septic tanks at the city's expense. But the conversion is not mandatory, Muse said.

The program would save homeowners thousands of dollars.

Muse estimates that if the homeowners were to pay the costs themselves, the plumbing work would cost between $2,500-$5,000. The city's impact fee would be an additional $2,000. The new program will cover all those costs for participating homeowners, including the repair to the homeowner's yard where digging took place.

The sewage will be sent to one of three city wastewater treatment plants, Muse said.

Although residents will not be forced to abandon their septic tanks, Muse said the city must work to clean its springs and groundwater.

Muse said the participating state agencies say they will help out this program financially only for the next two years and then the financial burden will be solely on the city.

The state is already mandating that municipal wastewater treatment plants throughout Florida treat sewage to advanced stages, or 3 milligrams per liter (mg/L), before sending it to percolation ponds or other treatment fields. State environmental agencies will continue to put pressure on cities to reduce pollution from sources such as septic tanks, he said.

The state-mandated goal is to reduce all of Florida springs' nitrogen concentrations to 0.35 mg/l of spring water, a 79 percent reduction from Silver Springs' current concentration of 1.69 mg/l. Nitrogen in the spring has increased several-fold during the past few decades.

Muse said the two state agencies are giving the city two years to complete the project, so the goal is to try to sign up about 50 homeowners per month. The plan is to bid out the plumbing work in about 50 septic tank increments.

Muse thinks many of the homeowners will participate in the project.

"We've had pretty good response just from word of mouth," Muse said, adding that between 50 and 60 homeowners have already asked to switch over.

He thinks the added expense of municipal sewer service will not put people off.

Homeowners who hook up to the city's sewer service, but not water service, will pay $38.27 per month. But that still would be cheaper than a major septic tank or drain field repair, he said.

"It's great for us," Muse said of the project. "We've been trying to get funding from the (water) district for many years."
To get to Rainbow Springs from Ocala, water now has to go under the Sabal Trail fracked methane pipeline. Ocala is the county seat of Marion County, whose Board of County Commissioners asked the U.S. Army Corps of Engineers to come examine and re-evaluate Sabal Trail's path through the county. The Corps issued a permit for the pipeline instead. I don't know if the City of Ocala got involved with that at all, but quite likely an Ocala city official will have at least heard of Sabal Trail.
Muse has also handled a wastewater treatment plant upgrade. Fred Hiers, Ocala StarBanner, 25 March 2016, Plant upgrades help Silver Springs,
"We wanted to reduce the nitrogen that was leaving the plant. We know a lot of that water was going down to the aquifer and Silver Springs," said Darryl Muse, assistant director of the water and sewer department.
Henry Hicks is still pictured and listed as Utilities Director on Valdosta's Utilities Department web page.
Well, if the new director is lucky, the old director already fixed the big problems. We shall see.
Maybe the new utilities director will be more understanding about people downstream in Florida than certain remaining Valdosta officials who laughed.
-jsq, John S. Quarterman, Suwannee RIVERKEEPER®
You can join this fun and work by becoming a WWALS member today!
Short Link: