We made it to Spook Bridge from US 84! It was a small group, four of us, on a cold November afternoon. And we saw the sad remains of Wade Spring.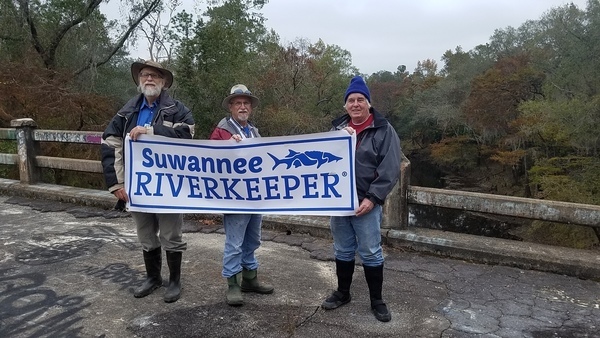 Paddling upstream was not practicable, with the US 84 Quitman Gauge at 1.73′ (85.23′ NAVD88).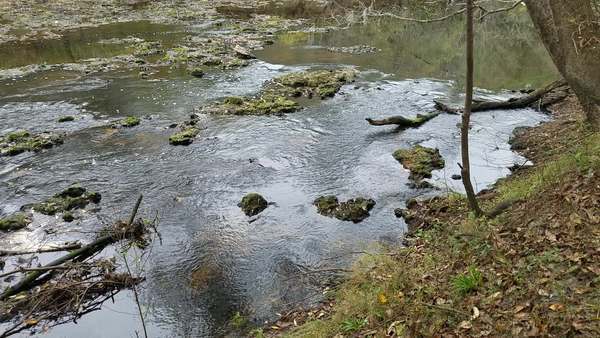 Downstream might be paddleable, but we couldn't see under the RR bridge around the bend to Spook Bridge.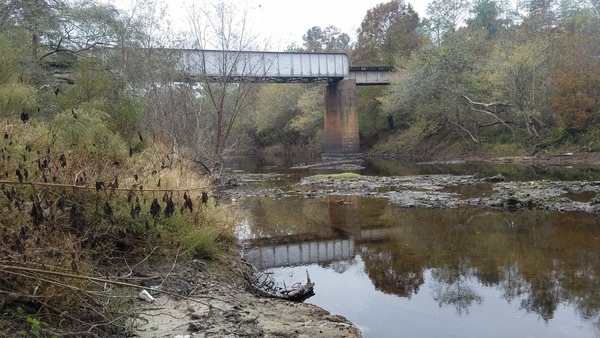 So when the intrepid explorers arrived….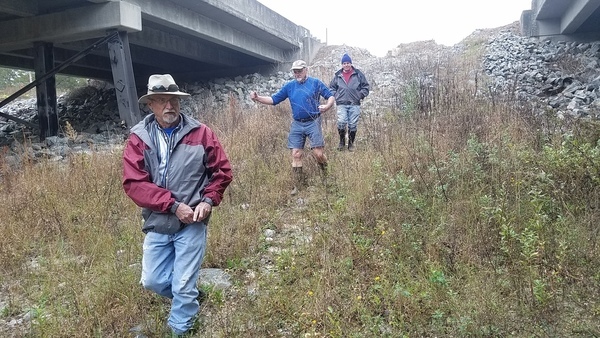 We decided to walk.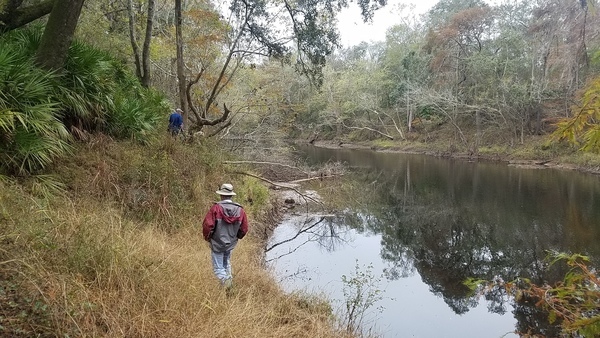 There it is!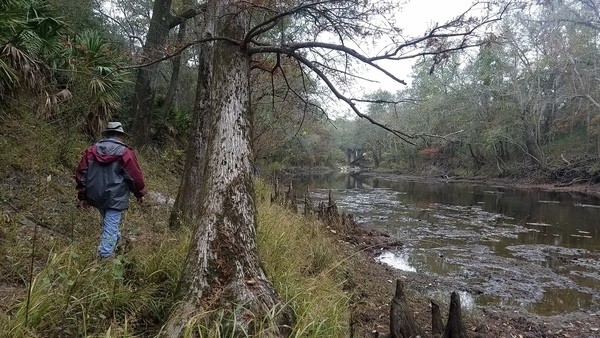 In the middle you can see back to the railroad bridge, but not to the US 84 bridge.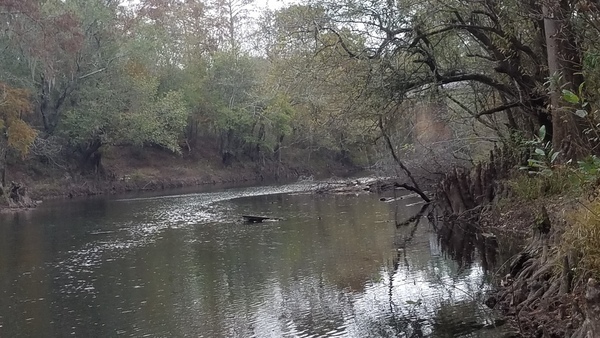 Our destination is closer: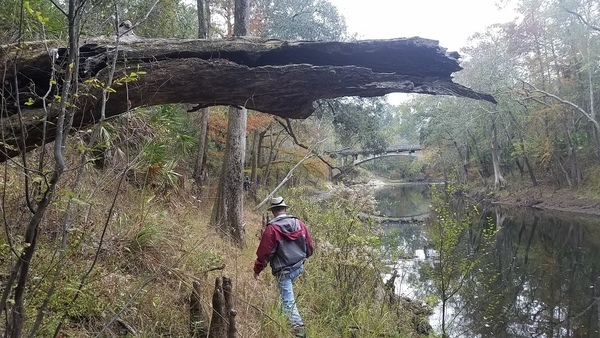 It makes some nice pictures.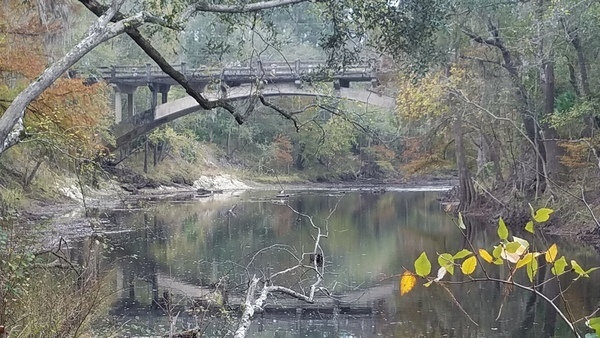 The birds were not perturbed by our shenanigans.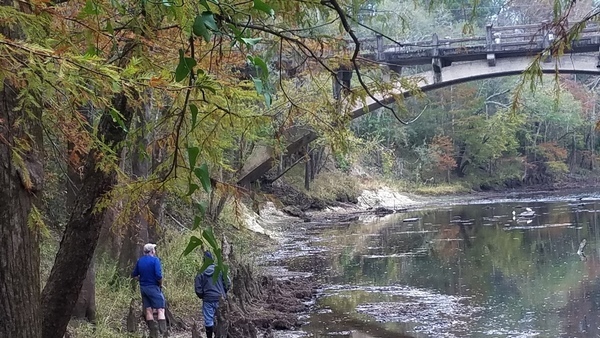 Fresh mussell shell.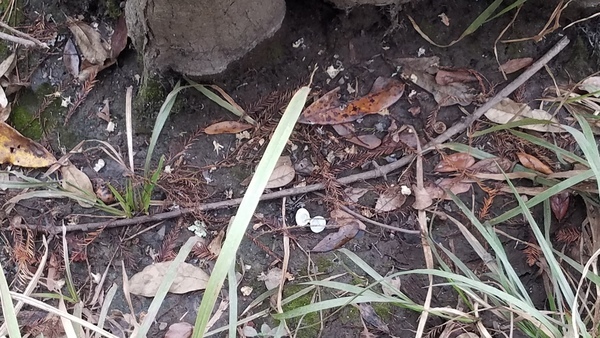 Apparently there was a smaller bridge before.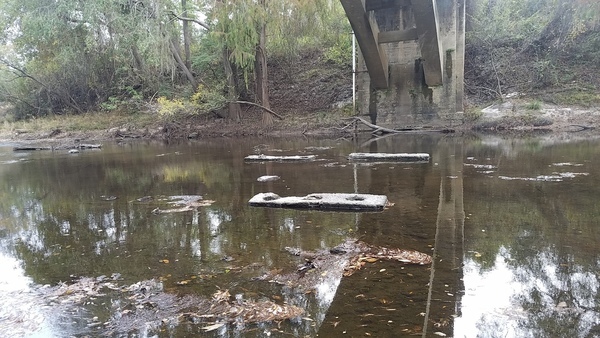 Quite the picture.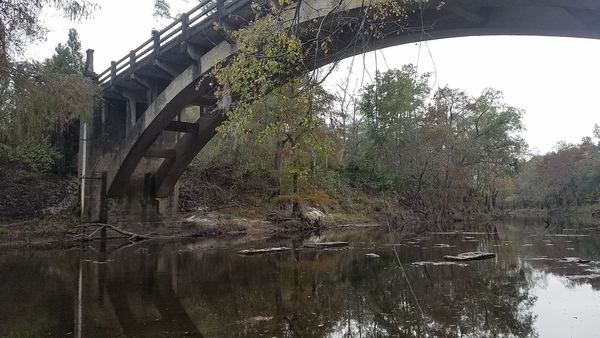 Are these fossilized oyster shells, like at the Dead River?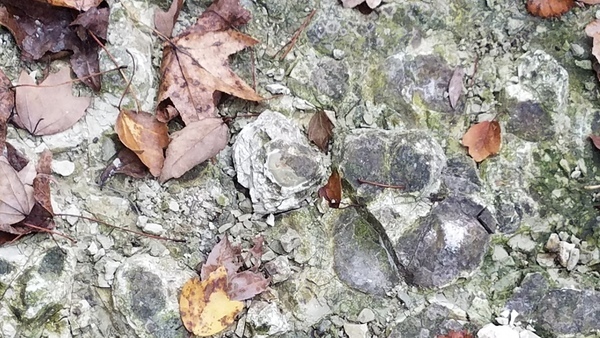 Small rapids downstream.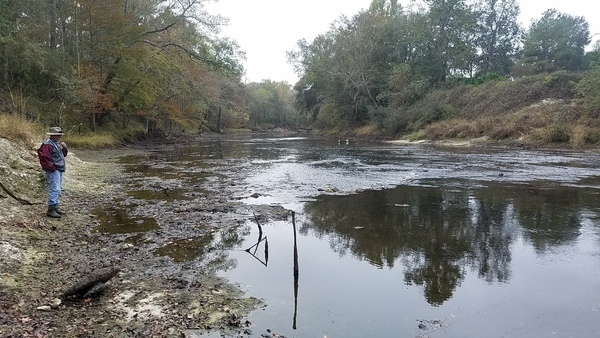 A carpet of invasive exotic Japanese Climbing Fern under the Lowndes County abutment. Nasty stuff: it spreads both by spores and underground. Fire doesn't even kill it.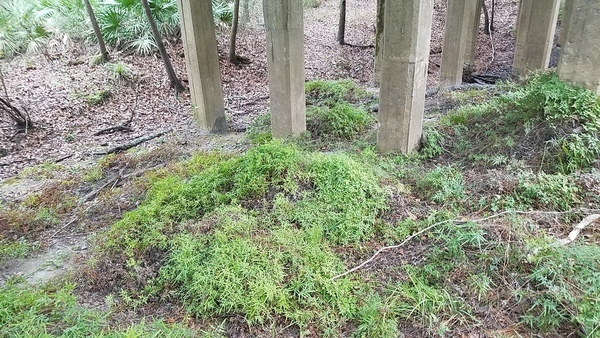 Downstream rapids seen from the bridge.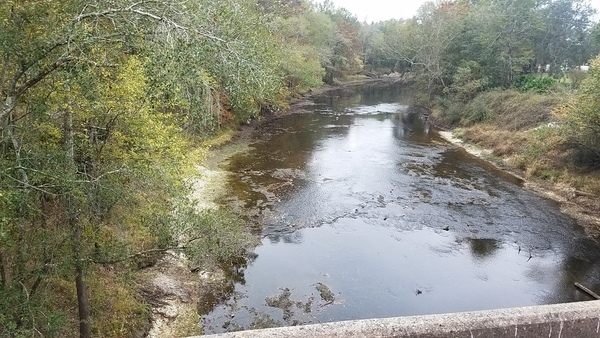 Upstream, with missing railing.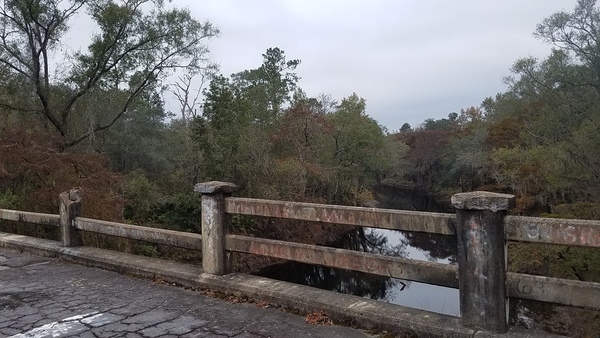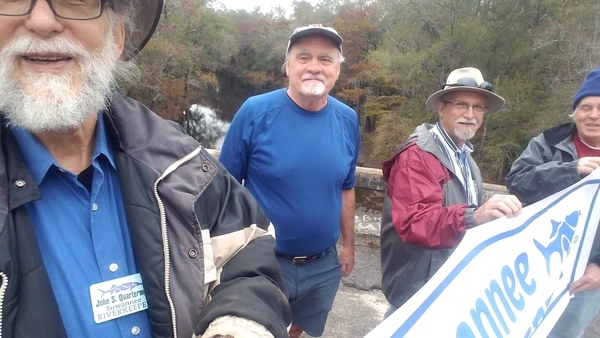 You could easily think this is the river, but it's just a slough, presumably an old course of the river. Notice the color of the water: it's not tea colored. That's because it's just rainwater, not colored by tannic acid from tree roots.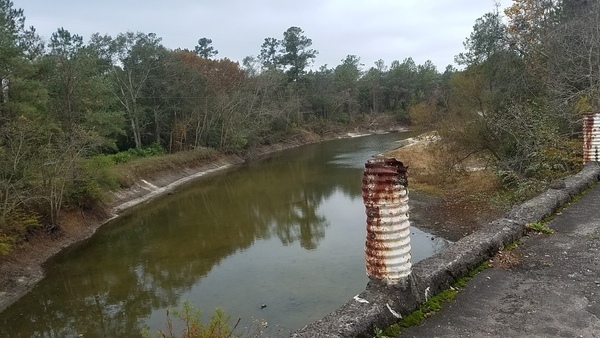 Wade Spring was completely dry, unlike back in May when it had a trickle, or in March when it had standing water in it.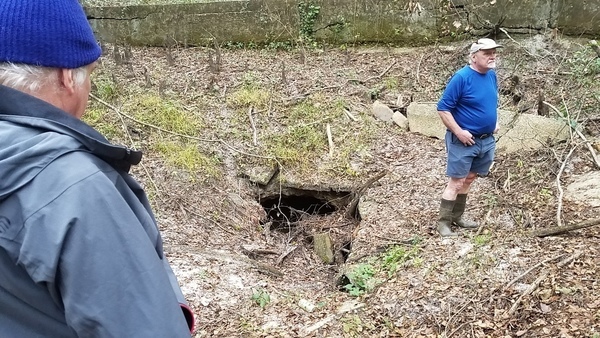 Why is this spring flower blooming in a cold November? This is clearly a Treat's Rain Lily.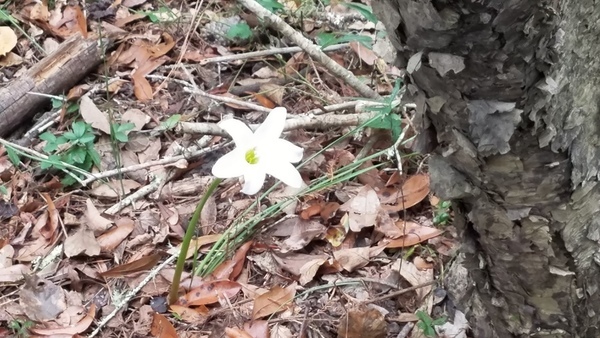 Another invasive exotic, Crotalaria spectabilis Roth, poisonous to cattle. Also called rattlebox, because when its seed pods are dry like this, they rattle in the wind or if you shake them.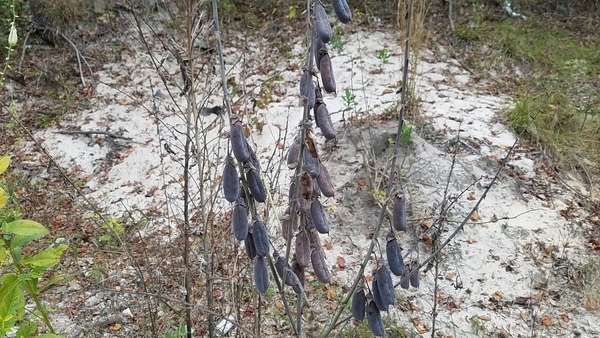 Going back down was easier than it looks.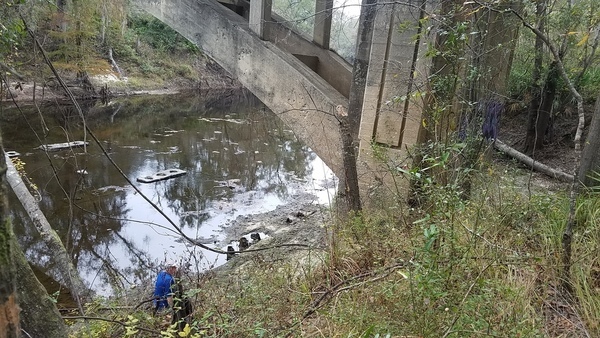 A very pretty bridge. With no traffic, it could remain standing a very long time.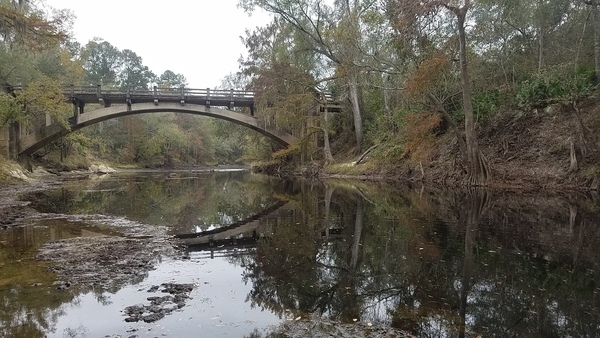 There are still more pictures below of this outing.
For more outings, see the WWALS calendar. We have at least one a month, but I think we'll avoid three events on the same day in the future.
-jsq, John S. Quarterman, Suwannee RIVERKEEPER®
You can join this fun and work by becoming a WWALS member today!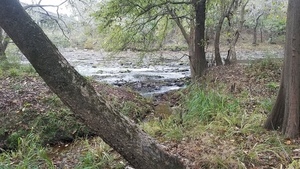 Shoals, 12:32:04,, Upstream of US 84 30.7939672, -83.4531928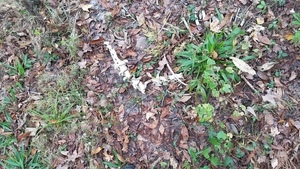 Sloppy hunters, 12:32:19,, Upstream of US 84 30.7939672, -83.4531928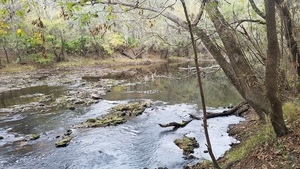 Rapids, 12:32:32,, Upstream of US 84 30.7939672, -83.4531928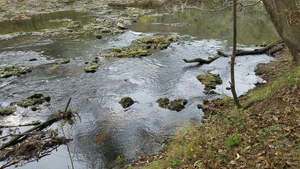 Movie: Rapids, 13:28:22, (21M), Upstream of US 84 30.7913497, -83.4568524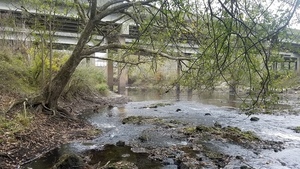 US 84 bridge, 12:34:03,, Upstream of US 84 30.7900038, -83.4585197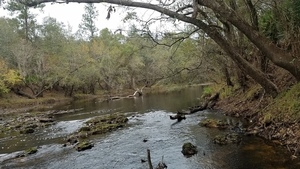 Stretch of open water, 12:34:07,, Upstream of US 84 30.7900038, -83.4585197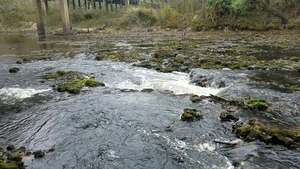 Movie: Waterfall, 14:15:00, (7.6M), Upstream of US 84 30.7897414, -83.4554755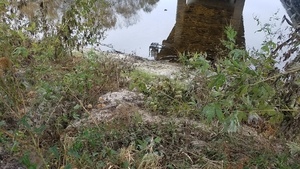 Sand slope, 12:40:48,, Below the downstream bridge 30.7900038, -83.4585197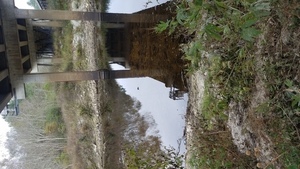 Across, 12:40:52,, Below the downstream bridge 30.7900038, -83.4585197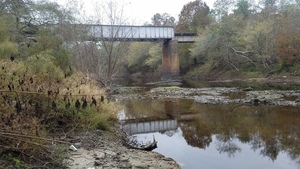 RR bridge, 12:41:23,, Below the downstream bridge 30.7900038, -83.4585197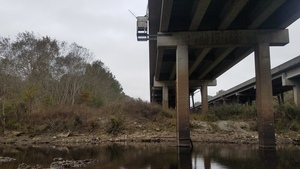 Quitman (US 84) Gauge, 12:43:21,, Below the downstream bridge 30.7900038, -83.4585197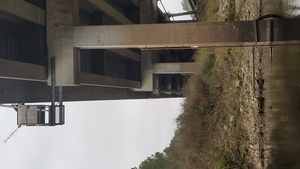 Quitman Gauge portrait, 12:43:27,, Below the downstream bridge 30.7929864, -83.4527534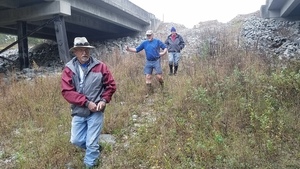 Paul Tolar, Tom Potter, Phil Hubbard, 13:04:59,, Explorers 30.7939477, -83.4524591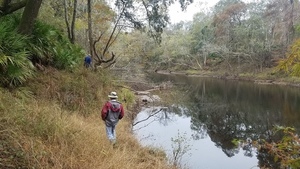 Downstream, 13:12:32,, Explorers 30.7900038, -83.4585197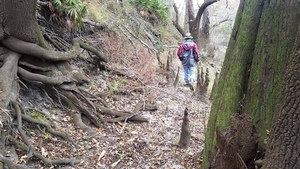 Cypress knees, 13:14:28,, Explorers 30.7900038, -83.4585197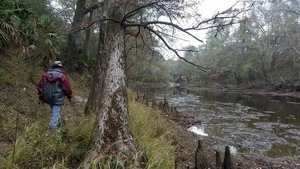 Sighted, 13:15:32,, Spook Bridge 30.7909541, -83.4631881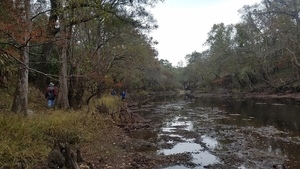 From the river, 13:15:41,, Spook Bridge 30.7900038, -83.4585197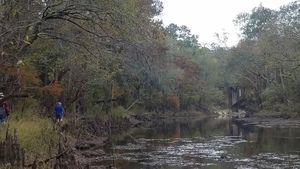 Approaching, 13:15:53,, Spook Bridge 30.7915593, -83.4526473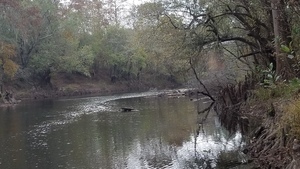 Upstream to RR bridge, 13:15:58,, Spook Bridge 30.7915593, -83.4526473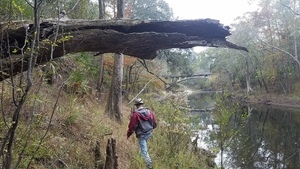 Deadfall frame, 13:18:59,, Spook Bridge 30.7909541, -83.4631881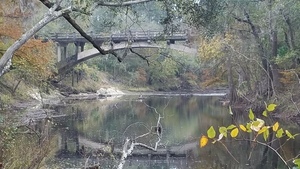 Birds and branches, 13:19:19,, Spook Bridge 30.7900038, -83.4585197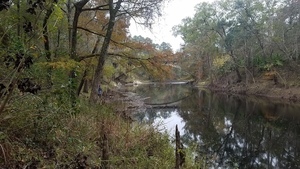 Fall bridge, 13:20:05,, Spook Bridge 30.7900038, -83.4585197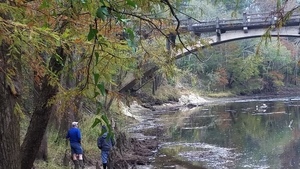 Birds not perturbed by our shenanigans, 13:20:38,, Spook Bridge 30.7901551, -83.4615208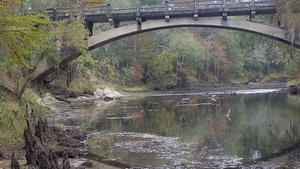 Reflected birds, 13:21:08,, Spook Bridge 30.7901551, -83.4615208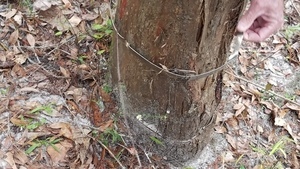 Trap? Boat tiedown?, 13:21:40,, Spook Bridge 30.7901551, -83.4615208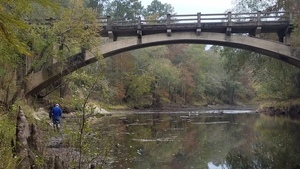 Missing railing, 13:22:16,, Spook Bridge 30.7905873, -83.4518152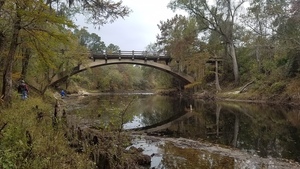 Reflection and far shore, 13:22:41,, Spook Bridge 30.7905873, -83.4518152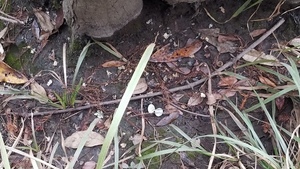 Mussel shell, 13:23:00,, Spook Bridge 30.7905873, -83.4518152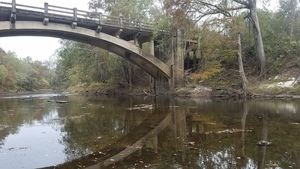 Brooks abutment, 13:23:44,, Spook Bridge 30.7900038, -83.4585197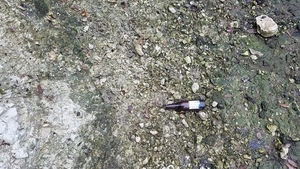 Beer bottle among oyster fossils?, 13:24:13,, Spook Bridge 30.7900038, -83.4585197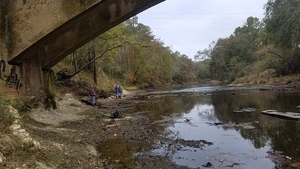 Its large, 13:24:19,, Underneath 30.7900038, -83.4585197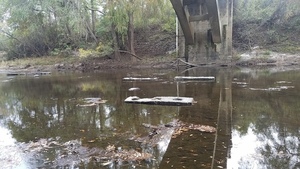 Apparently there was a smaller bridge before, 13:24:33,, Underneath 30.7900038, -83.4585197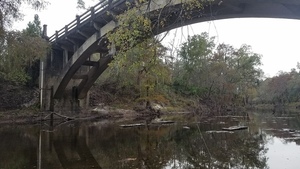 Looking upstream, 13:25:00,, Underneath 30.7900038, -83.4585197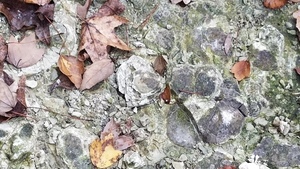 Oyster fossils?, 13:25:56,, Underneath 30.7900038, -83.4585197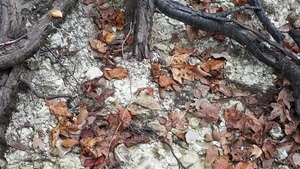 Roots and oyster fossils?, 13:26:13,, Underneath 30.7900038, -83.4585197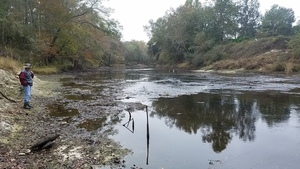 Small rapids downstream, 13:26:44,, Underneath 30.7900038, -83.4585197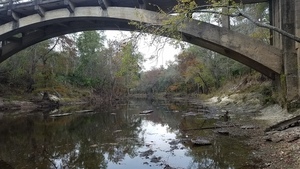 Cannot see upstream bridges, 13:26:50,, Underneath 30.7896916, -83.4514700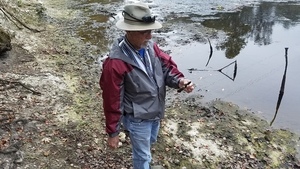 A metal handle?, 13:27:19,, Underneath 30.7913497, -83.4568524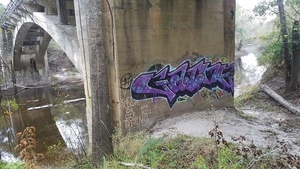 Graffiti, 13:28:10,, Upwards 30.7913497, -83.4568524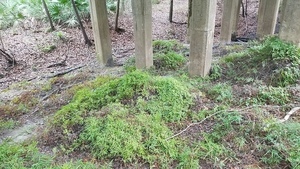 Japanese climbing fern, 13:28:39,, Upwards 30.7913497, -83.4568524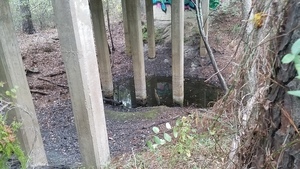 Sinkhole, 13:28:52,, Upwards 30.7913497, -83.4568524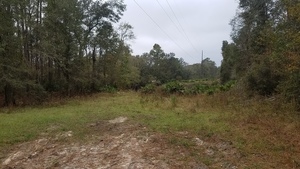 Power line across the river, 13:30:24,, Upwards 30.7900038, -83.4585197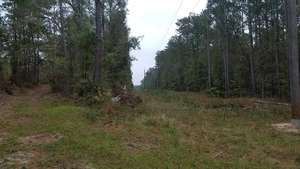 Power line going east, 13:30:28,, Upwards 30.7900038, -83.4585197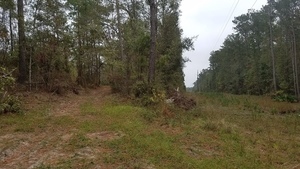 Road up, 13:30:29,, Upwards 30.7900038, -83.4585197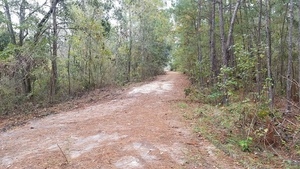 Road out, 13:31:15,, Upwards 30.7897349, -83.4514089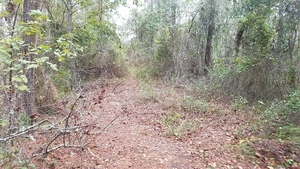 To the bridge, 13:31:18,, Upwards 30.7897349, -83.4514089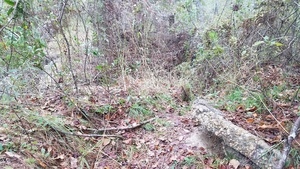 Concrete, 13:31:38,, Upwards 30.7897349, -83.4514089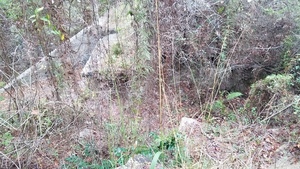 Step down and up, 13:31:44,, Upwards 30.7897349, -83.4514089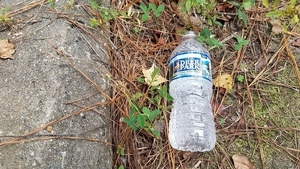 Deer Park water bottle, 13:32:26,, Upwards 30.7895772, -83.4513558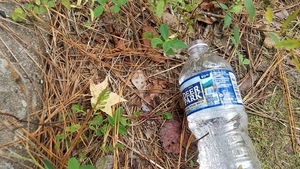 Nestled out of Florida springs, 13:32:30,, Upwards 30.7895772, -83.4513558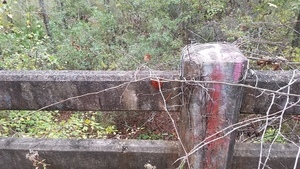 Colors and vines, 13:32:43,, On top 30.7895772, -83.4513558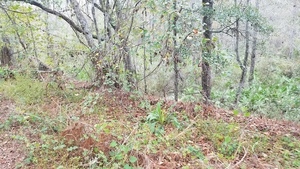 Woods, 13:32:53,, On top 30.7895772, -83.4513558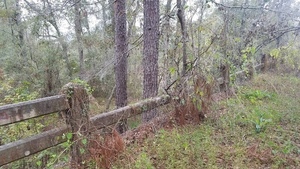 Railing, 13:33:01,, On top 30.7895772, -83.4513558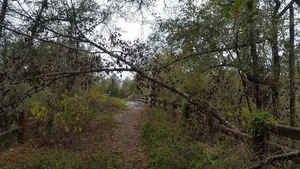 Arching limbs, 13:33:08,, On top 30.7926825, -83.4478480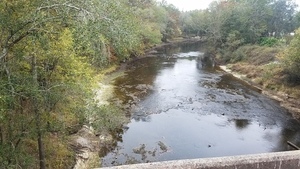 Downstream, 13:33:40,, On top 30.7897463, -83.4512836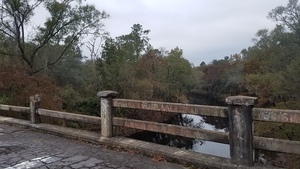 Upstream, 13:33:45,, On top 30.7897463, -83.4512836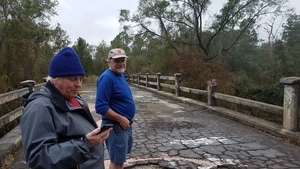 Tom and Phil are pleased, 13:33:48,, On top 30.7909541, -83.4631881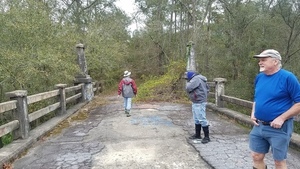 Lets go see Wade Spring, 13:34:04,, On top 30.7909541, -83.4631881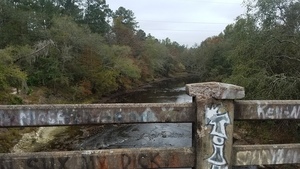 Graffiti, 13:34:20,, On top 30.7900038, -83.4585197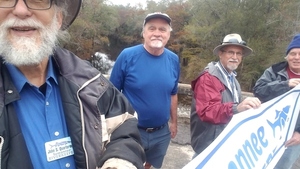 Banner selfie, 13:36:10,, On top 30.7900000, -83.4583333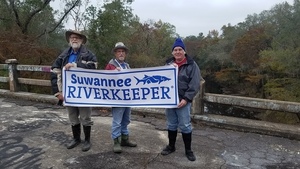 Banner, 13:36:38,, On top 30.7900038, -83.4585197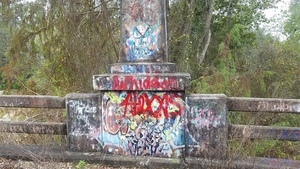 Fancy colors, 13:37:55,, On top 30.7898374, -83.4518126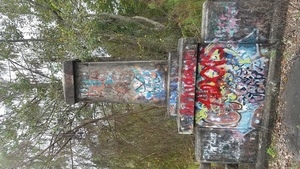 Portrait colors, 13:37:57,, On top 30.7898227, -83.4521352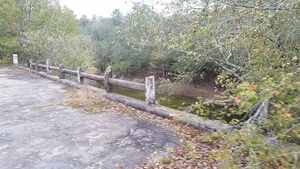 North side, 13:39:24,, Slough 30.7898227, -83.4521352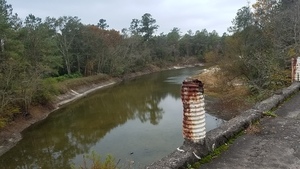 South side, 13:39:26,, Slough 30.7909541, -83.4631881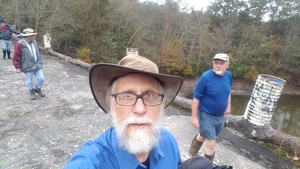 Selfie, 13:39:41,, Slough 30.7897222, -83.4530556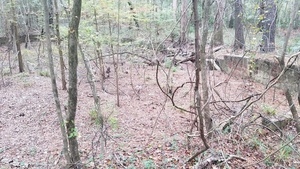 Overgrown pool, 13:45:04,, Wade Spring 30.7897245, -83.4532784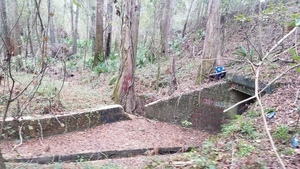 Culvert, 13:45:06,, Wade Spring 30.7897245, -83.4532784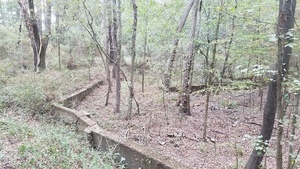 Pool edge, 13:45:09,, Wade Spring 30.7897245, -83.4532784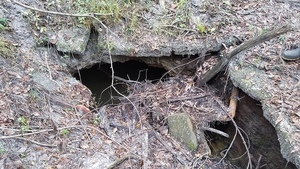 The spring, 13:46:52,, Wade Spring 30.7897245, -83.4532784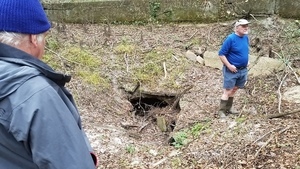 Completely dry, 13:47:08,, Wade Spring 30.7909541, -83.4631881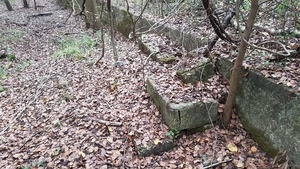 Pool steps, 13:48:25,, Wade Spring 30.7897245, -83.4532784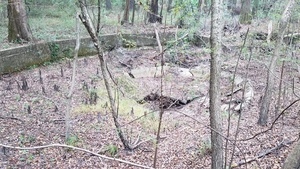 Spring with cypress knees, 13:48:40,, Wade Spring 30.7897245, -83.4532784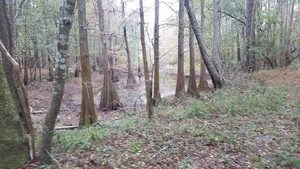 Cypress pond, 13:49:13,, Wade Spring 30.7902049, -83.4557045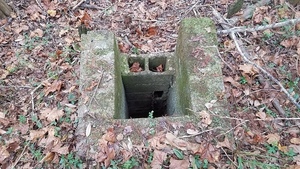 Pond chimney, 14:05:52,, Wade Spring 30.7969513, -83.4545180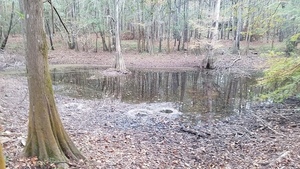 Fish beds?, 14:06:02,, Wade Spring 30.7969513, -83.4545180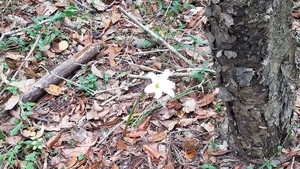 A spring flower blooming in a cold November, 14:07:57,, Flower and road 30.7900038, -83.4585197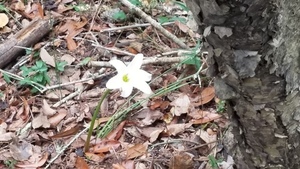 Treats Rain Lily, 14:08:03,, Flower and road 30.7900038, -83.4585197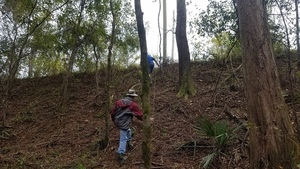 Up and out, 14:09:46,, Flower and road 30.7900038, -83.4585197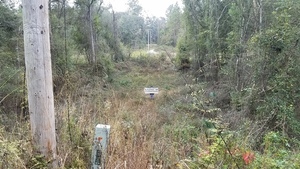 Phil went through the culvert, 14:11:47,, Flower and road 30.7900038, -83.4585197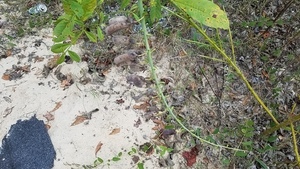 Crotalaria, 14:15:00,, Rattlebox 30.7897414, -83.4554755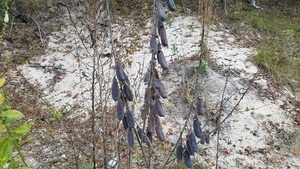 Crotalaria spectabilis Roth, 14:15:18,, Rattlebox 30.7897414, -83.4554755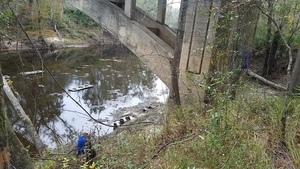 Tom Below, 14:24:39,, Back down 30.7909541, -83.4631881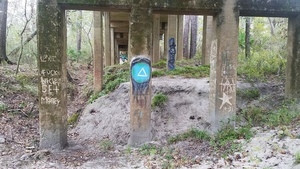 Pyramid, 14:25:07,, Back down 30.7909541, -83.4631881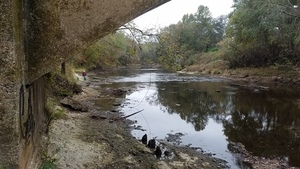 Downstream, 14:25:34,, Back down 30.7909541, -83.4631881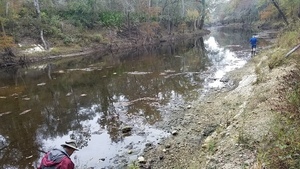 Upstream, 14:25:39,, Back down 30.7909541, -83.4631881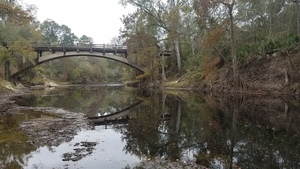 Hindsight, 14:27:36,, Back down 30.7909541, -83.4631881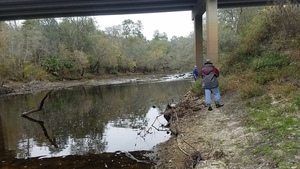 Bridge, 14:39:03, US 84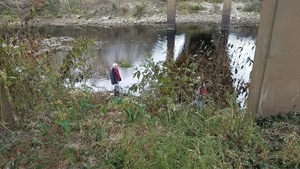 The way up, 14:39:44,, US 84 30.7900038, -83.4585197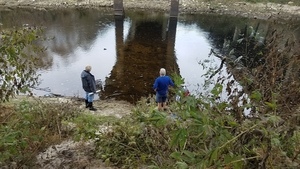 Contemplating, 14:39:55,, US 84 30.7934837, -83.4533991
Short Link: