Received April 21, 2018. I've added some links. -jsq
Seven of us drove down from north Georgia to the Alapaha for a long weekend paddling trip starting April 12. I had long thought of making this trip, especially because the Canoeing and Kayaking Guide to Georgia rated it as one of the state's most scenic rivers, "A+."
We chose the upper stretches, between Willacoochee and Lakeland. One of our group arranged, through extended family, to "camp" the night before putting in, at a house in Lax, just a few miles from the GA-135 bridge where we we started out the next day.
We launched with four boats, three canoes and a kayak, and found the river every bit as scenic as the guide described. We enjoyed the forests of cypress, tupelo, pine, oaks, maples, birch and willow. And the wildlife was equally magnificent: ibis, geese, egrets, herons, buzzards, woodpeckers, beavers (evident through their marks on the trees), and deer and raccoon tracks on the beaches.


First Camp: a beach on a point
The paddling was nice and easy, making about 3 mph without breaking a sweat. We had a few tight spots, including a near blockage that we were able to get through with a highly-technical canoe maneuver we call the "hump and bump."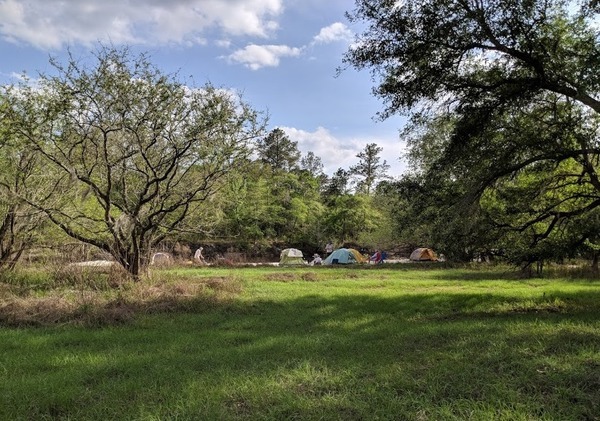 Second camp, a sandbar with a meadow in back of it
Then, halfway down the portion of the river between GA-168 and US-129, we encountered a full-river deadfall blockage, a massive tree that spanned from bank to bank. We portaged on the right side, managing to drag the loaded canoes over a short pathway to free water on the other side of the deadfall.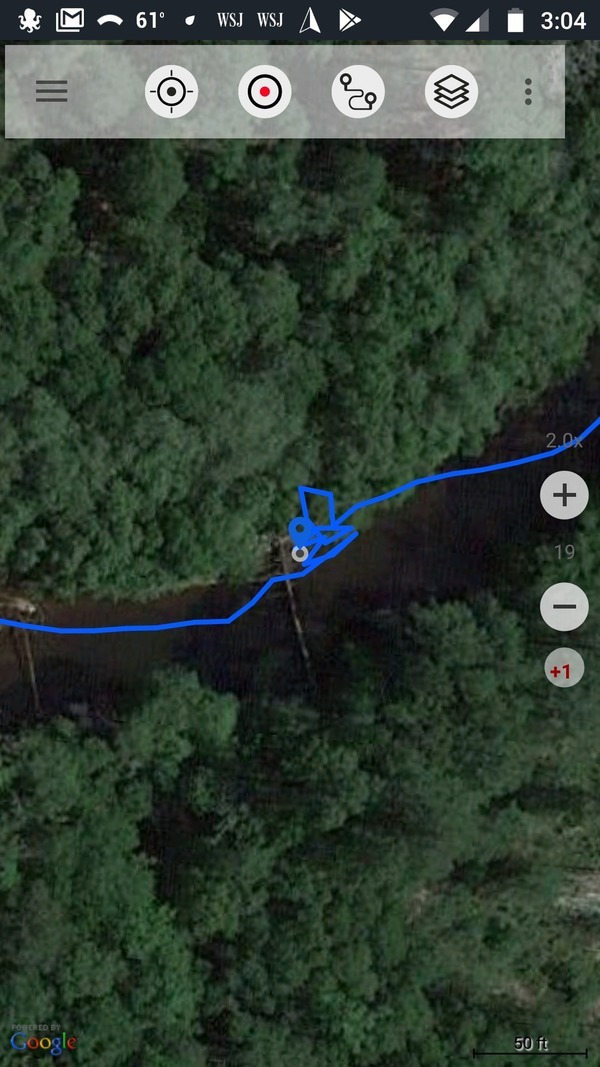 See Deadfall, Alapaha River, between Berrien Beach and Lakeland 2018-04-15.
Originally, we had planned this as a leisurely trip, with 3 nights and four days on the river. Sunday's forecast for stormy weather caused us to cut it to two nights, and we had just made it off the river when the storm broke with heavy rain, strong winds and lightning.
Consensus: we love the Alapaha!
Robert Marshall— new member of WWALS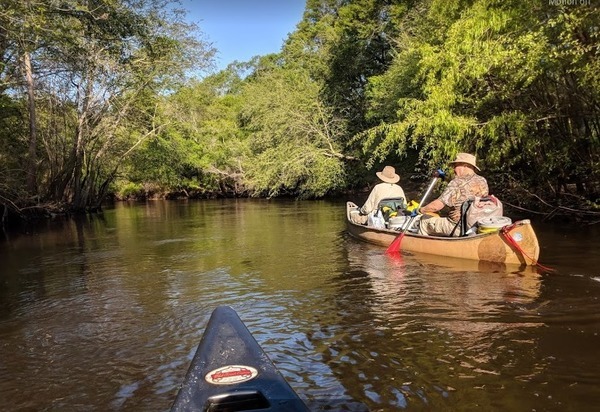 Paddling the Alapaha
Our team included some original members of an informal paddling group that has been doing trips, mostly in Georgia, since their first 1975 trip to the Swamp, the Okeefenokee, about 42 years ago. That group met last November, at the Swamp, to commemorate that anniversary, and the death of founding member Don Kenagy of Atlanta, last year.
---
Thanks to Robert Marshall for becoming a WWALS member!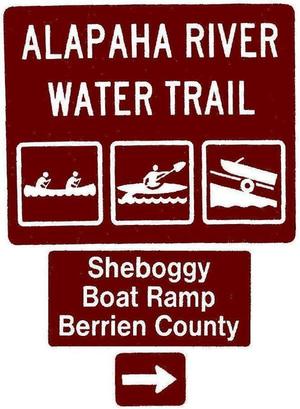 WWALS has ordered road signs for the Alapaha River Water Trail (ARWT), to point to each landing or boat ramp on the ARWT. Anyone who would like to pay for those signs, you can donate here.
-jsq, John S. Quarterman, Suwannee RIVERKEEPER®
You can join this fun and work by becoming a WWALS member today!
Short Link: