This morning I was on The Morning Drive with Steve Nichols on 105.9 FM WVGA, Valdosta, Georgia, which Steve says reaches 100,000 people. We talked about all the things we said we would: Troupville cleanup, water trails, paddle race, film festival, songwriting contest, outings, and more.
Here's the video extracted from WVGA's facebook live.
Suwannee Riverkeeper on Steve Nichols Drive-time Radio 2018-04-24
Video by Black Crow Media for WVGA 105.9 FM, Valdosta, GA
I don't know why the video is mirror-flipped, but below are a few stills right-way around.
If you want to see the whole morning's video, it's on the show's website. This interview runs about -23:40 to -1:20.
-jsq, John S. Quarterman, Suwannee RIVERKEEPER®
You can join this fun and work by becoming a WWALS member today!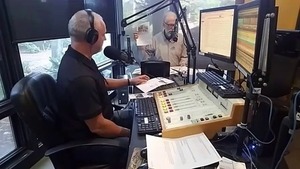 Troupville cleanup, Interview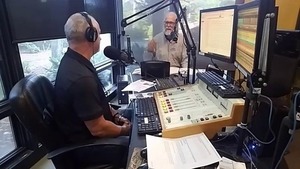 Hi, Helen, Interview

Tires and a boat, Interview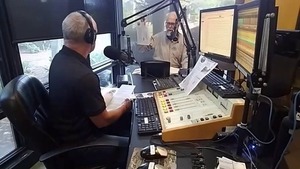 Metal signs, Interview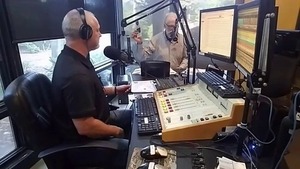 Withlacoochee and Little River Water Trail, Interview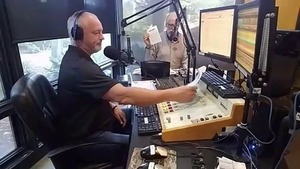 BIG Little River Paddle Race, Reed Bingham SP, 2018-04-28, Interview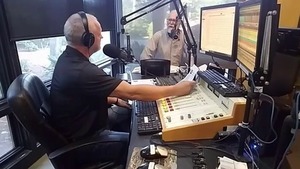 Suwannee Riverkeeper Songwriting Contest, Cedar Key, 2018-06-23, Interview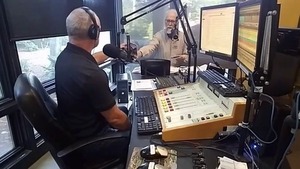 Wild & Scenic Film Festival, Valdosta, 2018-05-31, Interview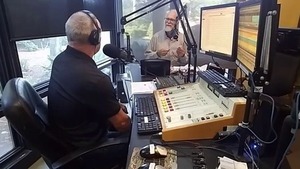 Newsletter: Tannin Times, Interview
Short Link: