Update 2018-04-24: video.
Tuesday morning at 8:30 AM I'll be on the air with Steve Nichols talking about:
Plus the cleanup we just did at the site of old Troupville (thanks KLVB, VLPRA, and especially the landowners, including Helen Tapp), the Withlacoochee and Little River Water Trail (WLRWT), and maybe a few words about water quality monitoring.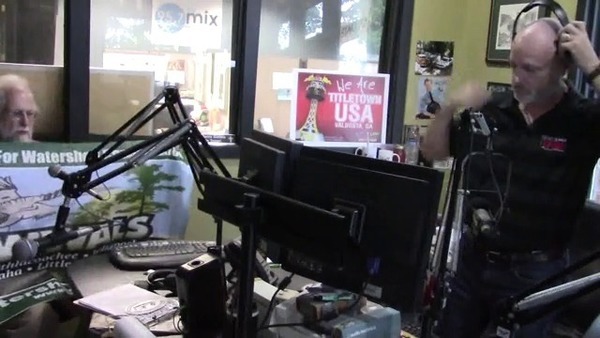 When: 8:30 AM Tuesday, April 24, 2018
Where: The Morning Drive with Steve Nichols, 105.9FM WVGA
Guest: Suwaneee Riverkeeper John S. Quarterman
Host: Valdosta Today bills The Morning Drive with Steve Nichols as:
The top rated morning talk show in south Georgia, Steve Nichols offers both sides of every story from Berrien County to the Beltway, and everywhere in between.
Steve Nichols also had me on his show last year to talk about the BLRPR.
Should be fun. Do tune in.
-jsq, John S. Quarterman, Suwannee RIVERKEEPER®
You can join this fun and work by becoming a WWALS member today!
Short Link: