Awful early after a late night at Wanee, we went down to the Suwannee River at the music park and did water quality testing training.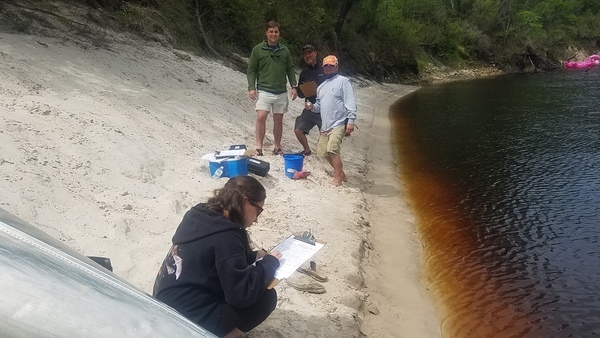 Sara Jay, Ryne Nimmo, Steve Miller, Scotti Jay; photo by John S. Quarterman for WWALS, 2018-04-21.
Thanks to Ryne Nimmo of the Southern Georgia Regional Commission (SGRC) office in Valdosta for crossing the state line to run us through the Georgia Adopt-A-Stream procedures.
Also: what flamingo?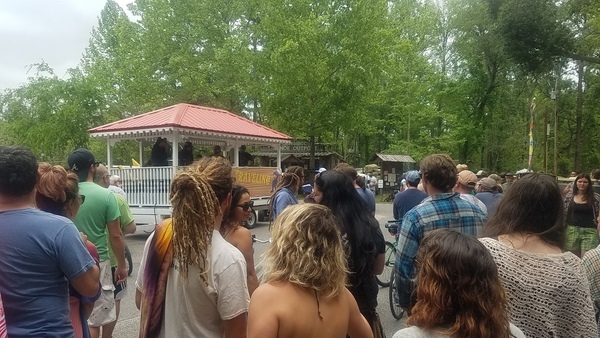 A bit later at the boat ramp: the Wanee Traveling Stage.
I only had to take the written test, since I've been through this training before. Ryne suggests I proceed to training to become a trainer.
Next: put this test data in the database and do some regular testing in Georgia. Now we can fill in some of the embarrassing gap in the map where the Suwannee River Basin is.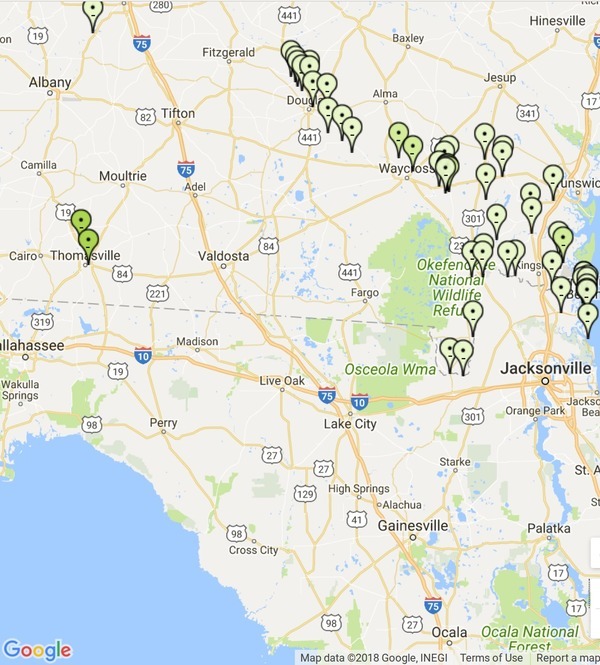 And construct a Florida water quality testing training program. The rivers can't read: they don't know somebody drew a state line on a map.
-jsq, John S. Quarterman, Suwannee RIVERKEEPER®
You can join this fun and work by becoming a WWALS member today!
-jsq
Short Link: