Emma Wheeler, WCTV, 27 June 2018, Landowners, environmentalists celebrate 'small victory' over Sabal Trail,
The Sabal Trail natural gas pipeline was granted eminent domain in order to run through some of the private properties along its path. In doing so it was required to offer what the defense calls 'just compensation.'

One Moultrie land owner was offered around $20,000 for an easement on his property. This week a jury, siding with the land owner, decided that was not enough.

Sabal Trail is now ordered to pay five times that amount, more than $103,000 to the property owner.

The pipeline runs underground through private and public properties, as well as the Withlacoochee River. Environmental groups, like the WWALS Watershed Coalition, fear it will compromise the river, as well as public safety for nearby homeowners.

They said small victories like these are reasons to keep fighting, and rids pipeline companies of their sense of inevitability.

"There is something you can do. You can hold out and they'll have to pay you a bunch more than they offered you. Okay, it didn't stop the pipeline, but think about it, if they have to pay five times as much as they offered for every easement would they be able to afford to build a pipeline," said Suwannee Riverkeeper John Quarterman. "This thing is not for public benefit. Why should someone in Moultrie, Georgia in this case, or all the people in Lowndes County, Georgia who had to give up easements, why should they have to give up easements for a few big companies to make a profit. They shouldn't."

This is not the only trial. In September four more property owners will be going up against Sable Trail in Valdosta.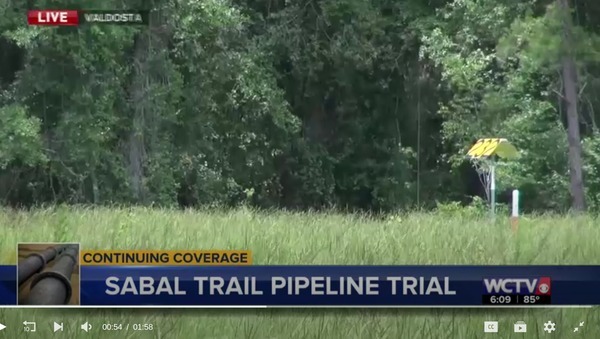 There's more in the WCTV story and video.
For background, see Sabal Trail loses jury trial in Valdosta, GA 2018-06-26.
And you can help WWALS prepare to sue FERC over LNG export.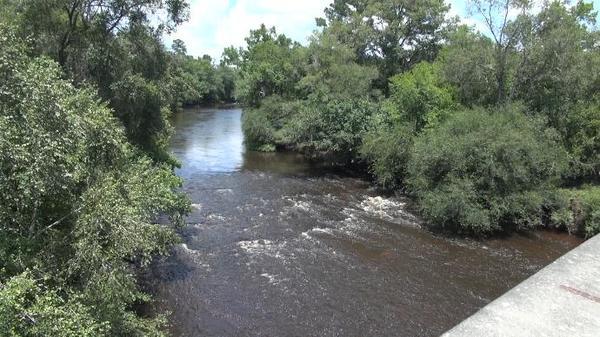 -jsq, John S. Quarterman, Suwannee RIVERKEEPER®
You can join this fun and work by becoming a WWALS member today!
Short Link: