For a year and a half, Valdosta had no major sewage spills. Until yesterday. The 300,000 gallons Valdosta spilled uphill from the Withlacoochee River is far more than the 90,000 gallons Albany spilled into the Flint River a month ago, and far more than the 36,000 + 5,400 gallons Tifton spilled into the New River a few weeks ago. It's even more than the 250,000 gallons Tifton spilled into the Little River last September during Hurricane Irma.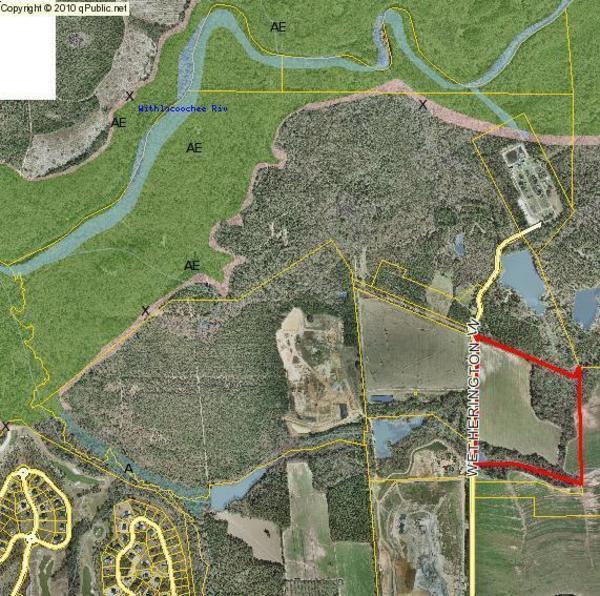 Sure, 300,000 is less than the millions of gallons Valdosta spilled in January 2017. And sure, Valdosta has spent tens of millions of dollars building a whole new Withlacoochee Wastewater Treatment Plant (WWTP) uphill out of the flood plain, and a force main, and mamy other improvements. Sure, the situation is better than it used to be, as I've been bragging about on the radio and in this blog recently.
But it was that same new WWTP that spilled yesterday. Sure, what spilled was mostly rainwater.
But people in the seven Florida counties downstream (or in Lowndes and Brooks Counties, Georgia downstream) are not going to be pleased. It's their drinking water and their recreation and economy that is affected.
Jon Gosa, Albany Herald, 9 June 2018, Flint River sewage spill adversly impacts kayak business,
According to Jeannie Yarger, owner and operator of Flint River Outpost, a kayaking and canoe rental business that operates solely on the Flint River between downtown Albany and Newton, she had to cancel all trips booked directly after the spills and is only now resuming normal operations.

"The smell was awful," Yarger said. "We noticed it behind the civic center a few days before the city reported it, but we had been hearing about it, so I went down to check it out that Tuesday after it happened. The minute we got to the shoals on the left we noticed the smell. It was overpowering. It was unbelievable."
Now Valdosta will tell you that this spill had nothing like that effect. And maybe they're right. But will people believe them?
Just this morning I was discussing inviting 300 kayakers onto the Withlacoochee River next June. This would be huge good PR for Valdosta, Lowndes County, the Withlacoochee River, and of course for WWALS, as well as a noticeable economic boost for the area. But will it happen now? The stigma of such a spill can stink for a long time.
And when do we know? The City of Valdosta Press Release is dated "27 June 2018 08:09:00". That's only a day after the spill occured from 3AM to 6:30 AM Tuesday, according to Scott Fowler of Valdosta Utilities. That's an improvement over January 2017 when Valdosta didn't tell the public for days.
But I didn't get that press release until after I called Fowler after I saw it in Valdosta Today. At least one major local news station also didn't get that press release.
That PR says: "Furthermore, all appropriate regulatory and public health agencies have been notified." Back in January 2017, Valdosta informed the state agencies of their WWTP spill, and Suwannee River Water Management District (SRWMD) posted it on SRWMD's facebook page before the news media were notified. After that, Fowler promised to put WWALS on the same immediate list for early information that goes to GA-EPD, SRWMD, etc. So next time I should know before it appears on the SRWMD website. Well, that didn't happen then, and it still hasn't happened. Further discussions have been initiated.
GA-EPD has told me that someday soon Georgia will start publishing pollution notices on the web the same day they get them, like Florida and Alabama already do. Maybe at that point we'll all know and establishing notification procedures won't be a problem. Until then, it is a problem.
And of course there's the bigger problem of how can there still be a 300,000 gallon spill from Valdosta's new WWTP? Scott Fowler tells me an input bar grate tripped in some manner and the water went onto the ground. I am certainly not an expert on wastewater treatment plants, but I have to wonder how can such a thing be designed to trip and spill onto the ground. And why wasn't this problem automatically detected instead of letting spill for 3.5 hours?
Fowler tells me Valdosta is testing the Withlacoochee River, which is good. And I guess we'll also wait to see whether FDEP finds anything like it did back in January 2017.
I certainly agree with this part of the the Valdosta PR: "Spills are not acceptable at any time."
On June 26, The City of Valdosta and surrounding areas received approximately three inches of rain overnight during a storm event. While city infrastructure held up well against most of the storm, at approximately 3 a.m., the City of Valdosta's Withlacoochee Wastewater Treatment Plant experienced an equipment malfunction. This happened during the periods of high flow thru the plant, and the bar screens designed to remove debris from incoming water did not start. The operator on shift was able to identify the issue and correct it.

Unfortunately, approximately 300,000 gallons of primarily storm water spilled onto the city plant property, which is located over one and a half miles away from the banks of the Withlacoochee River, as well as into a nearby waterway. While the WWTP has a normal average daily flow of 5 million gallons (MG), on June 26, the influent flow peaked at more than 25 MG—five times the normal rate, meaning 80% of the spill that was absorbed onto the 75-acre plant site and into the waterway nearby was primarily storm water.

Spills are not acceptable at any time. It has been the city's top priority to prevent them all through the construction of the new WWTP and the Force Main, as well as the Lift Station Rehab Program, Smoke Testing Program, Annual Manhole Rehab Program, and the ongoing River Sampling Program that tests waters before, during and after major rain events.

Staff immediately began monitoring and testing the impacted area, as well as cleanup and disinfecting at the overflow locations and stream discharge points. Warning signs have been posted at the spill locations and downstream from these locations, and the public is advised to avoid any contact with the affected areas. Furthermore, all appropriate regulatory and public health agencies have been notified.

The city continues its ongoing efforts to improve the infrastructure of the sewer system to eliminate these issues in the future. Improving our sewer system has and will continue to be a priority. For more information, contact the Utilities Department Environmental Manager Scott Fowler at 229-259-3592 or sfowler@valdostacity.com.
-jsq, John S. Quarterman, Suwannee RIVERKEEPER®
You can join this fun and work by becoming a WWALS member today!
Short Link: